Aggi Violin is a Polish violinist who performs events in Poland and all around the world since 2009. She cooperates with many music clubs, event agencies and private clients as well.  She has big experience on stage. During her performance, she creates an amazing atmosphere of unique fusion classic and electronic music sound. 
"Every performance is a unique experience"
How many years have you been playing violin?
It was always my favourite instrument, which I have chosen when I was child. I've been playing violin for twenty years. Violin is one of the most difficult instrument, however brings a lot of satisfaction.
If you were an advertisement, which would your slogan be?
Every performance is a unique experience.
What is your main inspiration when you are playing violin?
My inspiration is when my audience during the concert can discover magic world of multiple shades of the music.
Most artists say that through their art they learn more about themselves, heal injuries… Which aspects has music helped you?
To become an artist, you need to work hard, despite any difficulties and your weaknesses you need to face with. To be successful both in life and in art the small steps are the most important. Only hard work can bring fruits.
Who are your idols?
My idol and inspiration is Ezinma, also known as Classical Bae. Her music is a blend of virtuosic melodies and orchestral soundscapes with hard hitting beats. Ezinma's style cannot be limited to one genre. She's an amazing violinist.
What does playing violin means to you?
My music is my whole life. 
What would you say to all those people who say to artists "Don't try it is not worth it?"
All life is a sequence of small steps, that follow to the aim. This is not easy and takes a lot of time and effort, however the most important is to follow your dreams.
If you didn't like playing violin what would you like to do?
As I have studied psychology and I'm interested in people's behaviour I think I would be psychologist. 
What would your idyllic life as an artist be like?
Idyllic life would be for me to have plenty of concerts, to travel and meet people. I am very active person and like to have a lot of challenges.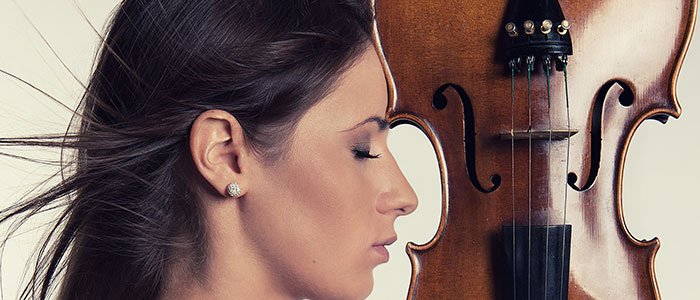 Do you want to know more about Aggi? You can find some projects below.
Do you want to discover more artists? Follow us!