Andreea Chira, virtuoso of Pan Flute, a very ancient instrument with an unmistakable timbre and of rare listening. This young musician – despite her age – has already distinguished herself on prestigious WORLD stage". musicvoice.it Andreea Chira is a Romanian Pan flutist based in Vienna. She has been working since 2017 with the great Claudio Scimone (†) and Gian Luigi Zampieri. Inspired by the collaboration with the world-renowned orchestra "I Solisti Veneti", Andreea decided to create and bring to life her own musical vision. As a soloist with the Kahlo Ensemble she performed a concert series called "Four Seasons" in Vienna (2019) and proved how the incomparable timbre of the Pan Flute matches perfectly with the traditional sound of classical music. In this way she succeeded in rising the archaic natural sound of the Pan Flute to a classical platform. Prior to that, she has already been engaged to hold masterclasses and play concerts all over the world, including in China, South Korea, Germany, Italy, Poland, Czech Republic, Romania, France, Belgium. Further to her stage activities, Andreea Chira has already held several master classes for beginners and advanced students, she also attaches great importance to dealing with children, not only through regular teaching, but also through special workshops.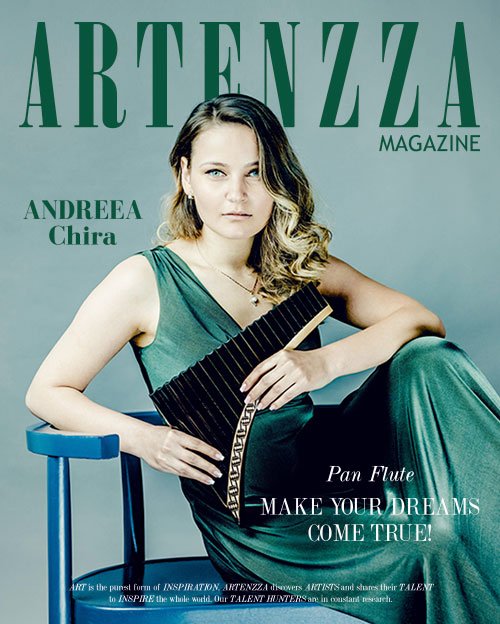 "Never give up, keep going and make your dreams come true! "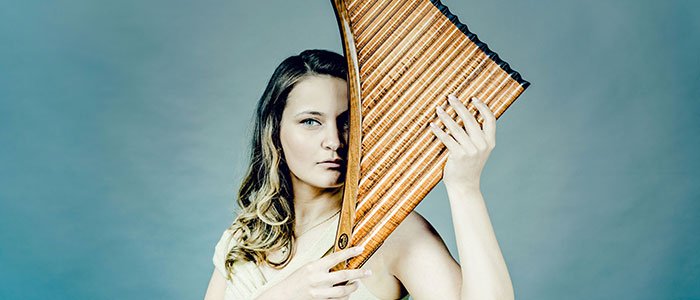 Andreea Chira - Interview
When did you start to get interested in music?
 I have been interested in music since I was a child and I started singing so loud and not so well at home, so my parents decided to take me to a music teacher and check if I had musical qualities. Thanks God I had good ears and sense of rhythm and I choosed to undertake the professional path in music at the Music Highschool "Dinu Lipatti" in Bucharest, Romania. One additional question would be: Why and how the Pan Flute? The Pan Flute is a traditional instrument in Romania: its technical and interpretative qualities have developed so much so that it is possible to study this instrument at professional level at the Music Highschool and later at the Music University in Bucharest.
If you were an advertisement, which would your slogan be?  
Never give up, keep always going and make your dreams come true!
Which is the part you enjoy the most about music?
What I like most about music is the variety. You have the opportunity to travel through so many different styles of music and discover them again and again in a new version.
Most artists say that through their art they learn more about themselves, heal injuries… In which aspects has music helped you?
Making music is a never-ending development, it challenges you in all kinds of ways: emotionally, rationally, it gives you courage and confidence. The music takes you on a journey, so that you arrive at a point in which you can state: "YOU ARE YOU".
What does music mean to you?
For me Music means joy, freedom, anger, emotions, good and bad times, happiness, and in any case life.
Who are your idols?
 Simion Stanciu. He has been the most famous and refined Pan Flutist in the classical world, who performed under the baton of conductors as Claudio Scimone, Armin Jordan and other artists like Jean Pierre Rampal.
 If you didn't like music what would you like to do?
Music  
Do you consider that nowadays there are more or less opportunities for new artists? Why?
Through social media there are certainly opportunities for new artists to make themselves more visible, to communicate and get in contact with other musicians and promoters. The connection to so many informations gives us the opportunity to manage a career by ourselves, but we have to avoid to fall into the trap of "image" and "appearance".
What would your idyllic life as an artist be like?
The opportunity to give concerts and make this instrument known all over the world by performing classical music, famous concertos and new compositions. To travel, perform, teach and enjoy life as much as possible.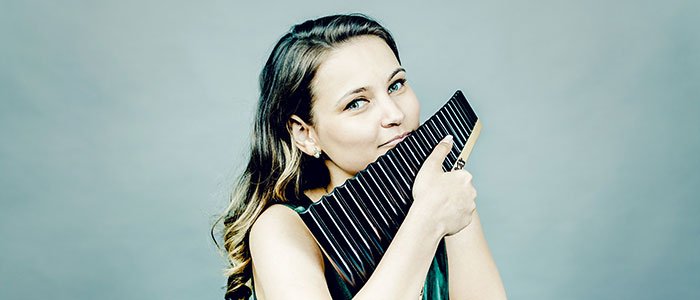 Do you want to know more about Andreea Chira? You can find some projects below.
Do you want to discover more artists? Follow us!