Classically trained in piano and voice whilst being raised on various genres such as pop, musical theatre, and rock, Dana Arthur uses her eclectic experiences to cultivate her own sound. Not confined to artistic boundaries, her musical prowess shines through her work and performances as an artist. 
"Don't let your doubts dictate your dreams"
When did you start to get interested in music?
Music has always been a constant in my life. Both of my parents exposed me to a plethora of genres since I was a young child. I guess you could say the house has always been one big jukebox. My mom had an old upright piano in the house from when she took lessons as a teenager. When I was younger, I'd sit at the piano and come up with melodies while also working on plunking out songs I had heard on the radio. I started piano lessons at around 10 years old and my passion for music only grew exponentially from there.
If you were an advertisement, which would your slogan be?
"Don't let your doubts dictate your dreams."
Which is the part you enjoy the most about music?
Truly, the way it makes me feel and the opportunity to share that feeling with others. If I had to pick one aspect of music, I'd have to say playing live. I love the feeling of performing for an audience, even though I always get nervous initially. Once I start singing and playing, I find myself drifting off into another reality. Many times, I'll almost forget where I am in a song, as if I've gone into some sort of auto pilot mode because I'm lost in the moment. Live music provides an experience of blissful escape where the artist as well as the audience can share it mutually. 
Most artists say that through their art they learn more about themselves, heal injuries… In which aspects has music helped you?
Music is healing in more ways than one. It's helped me to come out of my shell, overcome fears, and find bravery. At heart, I'd say I have more of an introverted personality, but when I'm performing, I feel more in my element. In many ways it's easier to communicate with others through music than in conversation alone. I don't think there's one emotion that can't be identified by a piece of music. Whatever I'm feeling, music has the ability to translate, validate, heal or celebrate it.
What does music mean to you?
Music really means everything to me. It's one of the only outlets I've ever truly felt at home in. Growing up I tried other extracurricular activities, some of which had good moments, but nothing has ever come close to music. It's helped to bring out a side of me that's braver and maybe even more confident. It affects me daily.
Who are your idols?
I've been inspired by so many over the years, but no composer tugs at my musical heartstrings like Frederic Chopin. The classical genre will always hold a special place in my heart as one of my first musical loves.
In terms of a performing artist, my idol is Freddie Mercury. Aside from the obvious talent he possessed as a vocalist, songwriter, and showman, I admire the drive he had to stay true to his vision by taking musical chances he had faith in. 
If you didn't like music, what would you like to do?
A world where I didn't like music?!? That would be so sad! LOL, but in all seriousness, I've found playing with and experimenting with makeup to be something I've developed a passion for, so the idea of being a makeup artist and/or creator would definitely interest me. I enjoy art and fashion, so something surrounding those fields as well. In addition, I could also see myself as a psychiatric therapist.
Do you consider that nowadays there are more or less opportunities for new artists? Why?
I do believe both more and less opportunities coexist for new artists. As an independent artist, I believe breaking into the music industry has its challenges, partially because parts of the music industry feel totally exclusive and inaccessible to artists trying to navigate it and as a result, it feels like a lot of trial and error takes place. On the flipside, having the advantages and accessibility of the internet and social media are a HUGE plus for new artists of today because they have the opportunity to reach individuals and potential fans they'd never be able to contact and communicate with in a world before this all existed. On top of that, independent artists have the opportunity to create what they want on their own terms, and have the resources to share and distribute their music to various platforms. In my journey thus far, I've been pleasantly surprised by and extremely thankful for the kind souls who've listened and reached out to me because of social media. Besides exposure, there are other opportunities for work if new/independent artists have an interest in working with others collaboratively through fields such as session work, performing/gigging, teaching, composing, and producing, which are other opportunities I've tapped into.       
What would your idyllic life as an artist be like?
Creating the music I want to share with the world without artistic limits. In my experiences and through observation, many people want to take artists and put them in one box. I personally feel that good music is good music no matter the influence, arrangement, instrumentation, delivery, and genre. I also envision being able to tour internationally. There is something so special about the element of a live performance and to be able to do that in various places while uniting people from various backgrounds would be a dream! 
I would also love to dive back into film scoring, collaborating with inspiring artists, and performing music that goes back to my roots of the classical genre. I've been fortunate enough to have the opportunity to sing with orchestras and that is something I'd love more of!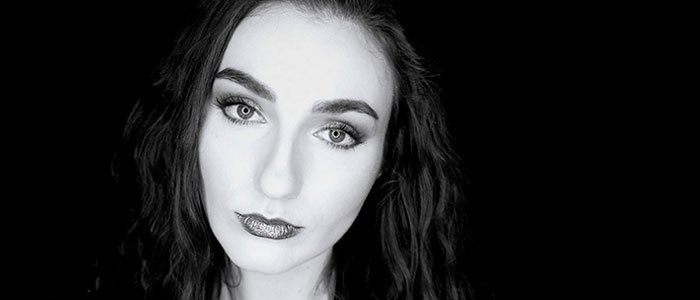 Do you want to know more about Dana Arthur? You can find some projects below.