Evanthia is a musician, actress and model. Evanthia is working hard refining her vocals as she just recorded her first EP. Her song "Somewhere" from her EP has been released with BRAT Records on Oct. 25, 2019. You can hear it on BRATS new TV show "Crazy Fast". Being a songwriter has also been something she has a passion for as she co-wrote her new EP. In her free time she keeps herself busy playing guitar and piano and continuing to work hard. She is currently working on writing and recording more music to be released TBD.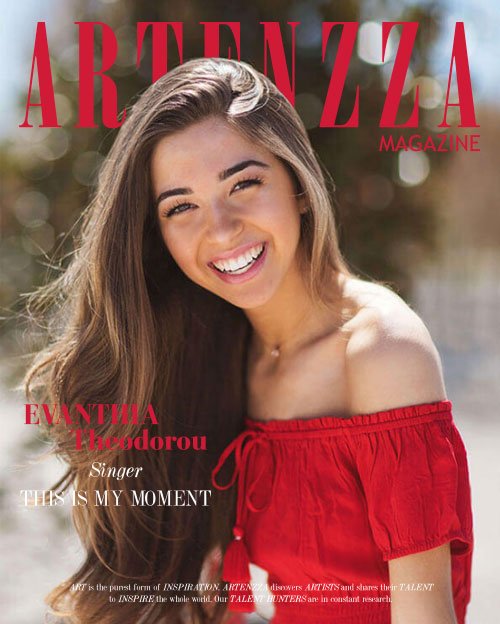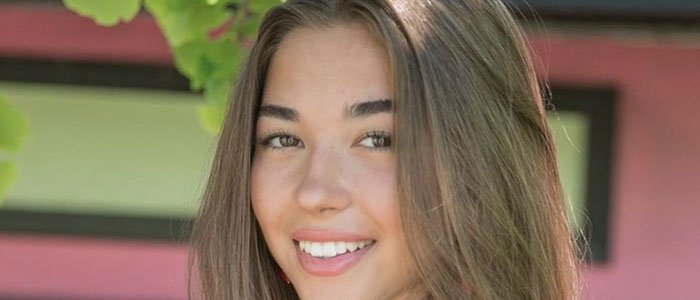 Evanthia Theodorou - Interview
When did you start to get interested in music?
I have always loved music. I loved watching Disney Channel as a child and they always had fun music on there. My favorite show was Hannah Montana. I loved that she sang and acted. That's when I really thought about maybe doing both one day. I have now been taking voice lessons for a couple of years and really fell in love with music and performing.
If you were an advertisement, which would your slogan be?
That's a fun question. I have never been asked that. I would say "This Is My Moment"
Which is the part you enjoy the most about music?
Connecting with my fans for sure. I love being able to write a story and share it. We all go through different circumstances in life that might alter how we feel. Singing gives me the chance to share what I am feeling. I loved being able to express that and help others as well.
Most artists say that through their art they learn more about themselves, heal injuries… In which aspects has music helped you?
Music has helped me gain confidence I didn't know existed. Maybe it's because I can sing my feelings. Or maybe it's because I can connect with others through my music that I might not have otherwise. I love being able to sing a song and just be myself. Music can definitely heal or help people get through things. It's pretty magical.
What does music mean to you?
Music is maybe another language. Another way we can connect with others. For me it helps me show who I am. Music gives me confidence and something to look forward to. I love performing and music has given me that. Music is part of who I am.
Who are your idols?
I have many as there are so many talented artists out there. But to give you a few, I would say Kacey Musgraves, Colbie Calliat, and Hailee Steinfeld. All three are so different yet they have amazing songwriting skills and voices. They are so talented as well. They are great role models.
If you didn't like music, what would you like to do?
That's a good question and a hard question. I'm also an actress. But if I couldn't be either I would love to be a professional tennis player. I am super competitive on the court and love the sport so much.
Do you consider that nowadays there are more or less opportunities for new artists? Why?
There is always opportunity. It's all in how you view life. It's also about being creative. For me if I can make a difference in one person's life through my music, that is a huge reward. I feel that if you are passionate about what you want, opportunities will be there. If you work hard, your moment can happen.
What would your idyllic life as an artist be like?
Very simple, performing in stadiums around the world. And I am going to work hard to accomplish that.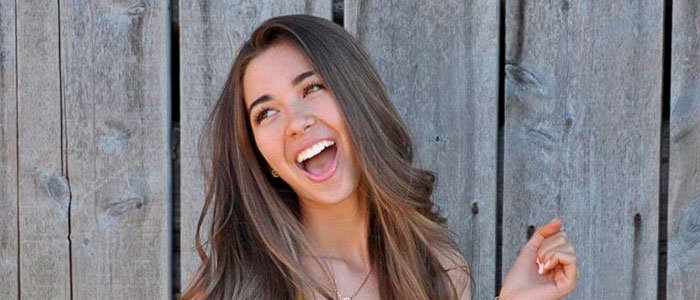 Evanthia Theodorou - Projects
Do you want to know more about Evanthia Theodorou? You can find some projects below.
Do you want to discover more artists? Follow us!