Fatima Camacho is an actor born and raised in Argentina. Ever since she was a little girl, she was very much into performing, like dancing and singing. She was enrolled in a musical theater academy until 12 years old and continued acting classes and dancing all through her school years.
After graduating from school, she moved cities where she studied acting and directing, ahead of transitioning to Los Angeles to study at the prestigious New York Film Academy. Today, Fatima works in film, and is achieving her personal goals every day.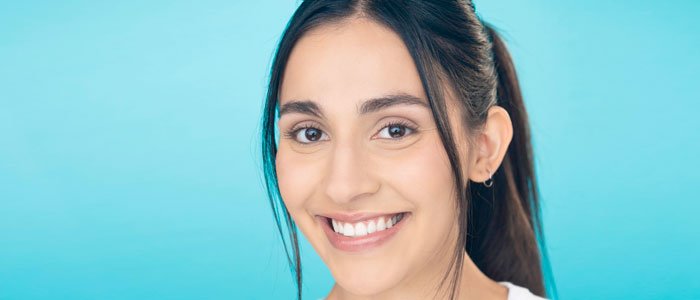 When did you start to get interested in acting?
Ever since I was a little girl I was always interested in film. I would sit in front of my TV and watch movies in my free time, and I remember saying to myself "wow I wanna be in movies one day!"
If you were an advertisement, which would your slogan be?
If not now when?
Which is the part you enjoy the most about acting?
I love using my body, emotions, and expressions to create art and stories. I love being able to embody a character that people can relate to and empathize with.
Most artists say that through their art they learn more about themselves, heal injuries… In which aspects has your journey helped you?
I have learned a lot about my body, and how it reacts differently in situations. I learned that after laughing a lot I could really get through my real emotions because I tend to hide them. I learned how I can project my pain in different situations too.
What does acting mean to you?
Acting to me is a form of art that allows me to express my emotions freely and be myself. Acting is also a form of self-discovery that opens you up to new way of see the world.
Who are your idols?
I grew up watching Johnny Depp movies so definitely him, and I love Rachel McAdams, Anne Hathaway, and obviously Meryl Streep.
If you didn't like acting, what would you like to do?
I would have probably kept dancing and maybe pursued that, or I would probably have done something related to food and health because that really interested me while I was in school.
Do you consider that nowadays there are more or less opportunities for new artists? Why?
I definitely think it is very hard, because there are so many of us out there and there is a lot of competition, but I also think that the film industry has also gotten bigger and so there is going to be more people interested in it.
What would your idyllic life as an artist be like?
I have never thought of an ideal life. I just picture myself surrounded with a bunch of artists, working on set, and just doing what I love at the moment.
Which are your upcoming projects?
I am currently writing a short film about a girl whose life changes according to the different relationships that she has in life, and I would love to direct and act in.