Andrea Orta is a Venezuelan-British actress and writer. In London, Andrea first attended King's College London and the Royal Central School of Speech and Drama to study literature and drama respectively. She later moved to Los Angeles to pursue a career in film and television, and completed her MFA at the New York Film Academy. She was notably in "A Chorus Line" at the Greenwood Theatre in London, as well as the recent sci-fi short film "Pretty Bird", and the tv series "And They Were Roommates".

Andrea has produced and performed in various videos on BuzzFeed, the popular entertainment platform.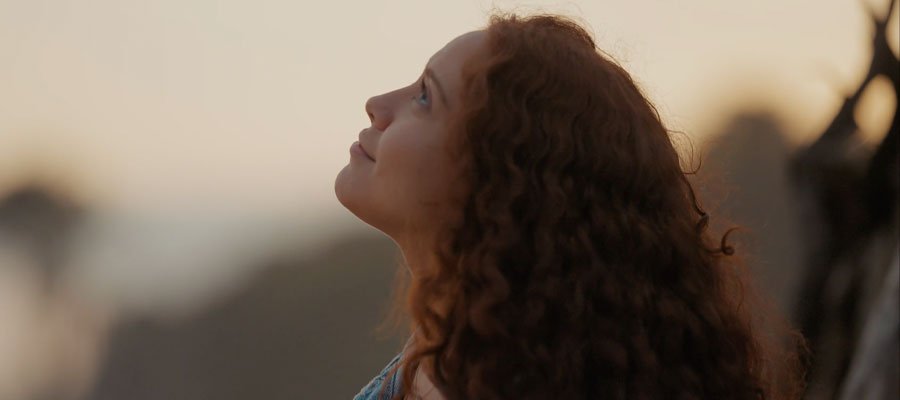 Well I've always had my hand in the arts even from a young age. So it's felt like a very natural trajectory that this became my career. For a long time I was only involved with dance and theatre, first auditioning for the National Youth Theatre in the UK when I was 14 and doing some training with the company. And of course, I loved to perform in all the school plays and musicals. But it was only during my college years that I started to explore film. I worked on the Declan McKenna "Brazil" music video and as a background artist for "Bohemian Rhapsody" and my world just completely exploded.

The movie magic felt so captivating, I mean these were huge sets and even being a tiny part of the clockwork made me realize this is what I wanted to do. Though acting will always be my principal focus, here in LA I've also worked as an assistant director, script supervisor, production designer and various other positions to form an overarching understanding of the industry.
If you were an advertisement, what would your slogan be?
What does your career mean to you?
Performance in many ways is about your own experiences. A teacher said to me once "dare to suck", and I really try to keep doing that in my career.

I need to keep putting myself out there, in auditions but also literally in life, to keep my performances fresh and interesting. So my career in my ways is about continuing to train and being curious and open to learning: always exploring my personal sense of self. I want to continue to feel a sense of growth and expansion, knowing that I'm trying new things even if I might fail.
What is your main motivation?
There's been so many times where a show or movie has helped me escape, or made me feel less lonely, more understood. That's always been my motivation. The entertainment industry isn't curing cancer, but what we can do is connect individuals from completely different places and who will never meet, by making them cry or laugh along to the same movie. And that's so exciting to me. I want to always play characters that will make people feel something, whether they relate or even hate or simply feel seen.
What is the part you enjoy the most? And the worst?
For me the best part of the job is collaborating with other creatives. Especially when you're in a rut, it's so refreshing to hear what the people around you are passionate about and working on, and it can help you get re-inspired. I absolutely love the atmosphere on set, it's electrifying because we're all focused on the same mission: to create the best version of the story we want to tell. Because of this I think sometimes the worst part is the in between.

There are times when auditions will be slow or I can't focus on writing anything, and those periods of waiting can really grind me down. But my biggest advice in those moments is to stay in motion. Go make something, whether it's a video for social media or write a short skit with friends. I think bouncing of each other is always what brings us back in the end, because we're storytellers at heart.
Ah, I have too many! At the moment I really admire Anya Taylor-Joy and Florence Pugh's filmography. I'm interested in the psychological thriller genre so for me The Menu, Last Night in Soho and Midsommar are exactly the type of roles I'd like to explore.

But there's so many powerhouses to draw from, I mean Meryl Streep and Viola Davis are absolute beacons… and my fellow redhead Jessica Chastain. Two last personal loves I'll mention are Audrey Hepburn and Reese Witherspoon. Roman Holiday is one of my all-time favorite movies. And I think Reese is a great character actress, I love Big Little Lies, Sweet Home Alabama and Legally Blonde.
In case you need a break in your career, what else would you like to do?
It's funny because I ask myself this all the time, but I really don't know what else would fill me as much as performance. I've veered into occasional social media work, because marketing videos can still be fun to film for a time. And I've definitely considered creative development as another avenue because of how much I like writing. But if I really needed a break I guess I'd just love to travel, I've wanted to go to Japan and South Korea for the longest time. So if the funds are available, that!
Do you consider that nowadays there are more or less opportunities for new artists? Why?
The market is way too over-saturated at the moment. And we're seeing that from the production end of things too, there are just too many shows that aren't receiving enough advertising from their streamers. It's honestly worrying that it's so common to pull shows before its first season is even through. So I think right now is actually a hard time for newcomers, because both cinema and television are relying on star power to draw attention. That being said, it's arguably the cheapest and most accessible it's ever been to create your own content. And an undeniably good portfolio will always open new doors.
What would your idyllic life be like?
I'll definitely have a corgi or two! And I'd honestly just really like to be at a place where I can consistently work on what I love, even produce my own projects!
What are your next projects?
With the strike going on, I'm focusing more on theatre and what's available outside of the struck companies.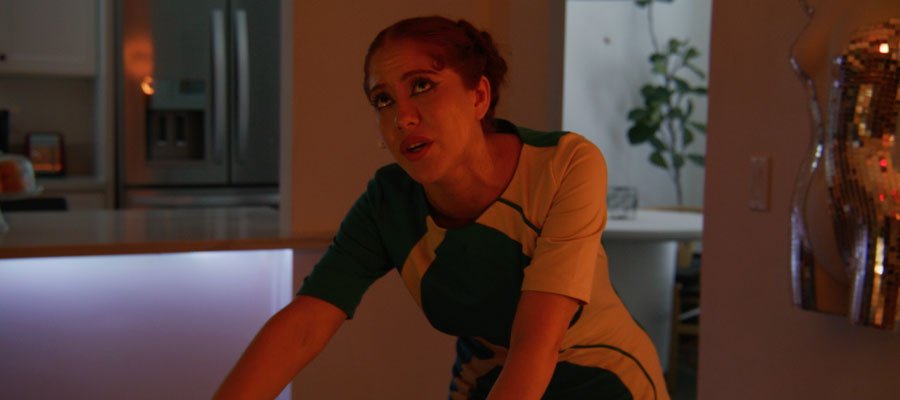 Do you want to know more? You can find some projects below.