Randall J. Slavin is an American entrepreneur, fine art dealer, and philanthropist. As a premiere provider of international fine art, with galleries established in such locations as Shanghai, Vietnam, and Beverly Hills, Slavin is the proprietor of Winn Slavin Fine Art. Slavin's entrance into the art world began in 1997 when he founded Masterpiece Publishing, the company's purpose being to connect esteemed collectors with quality artwork while at the same protecting and enhancing the reputations of his artists. He's since become the director of the Academy of Fine Art Foundation, a non-profit formed to raise awareness and educate in the area of fine art and to promote philanthropic activities; the publisher of Art Confidential, a luxury lifestyle publication dedicated to the fine-art culture; and the CEO of WS Productions, for which he executive produced the cinematic short "Creation" and is currently in pre-production on its feature-length version.
"The world changes through grand gestures and small actions."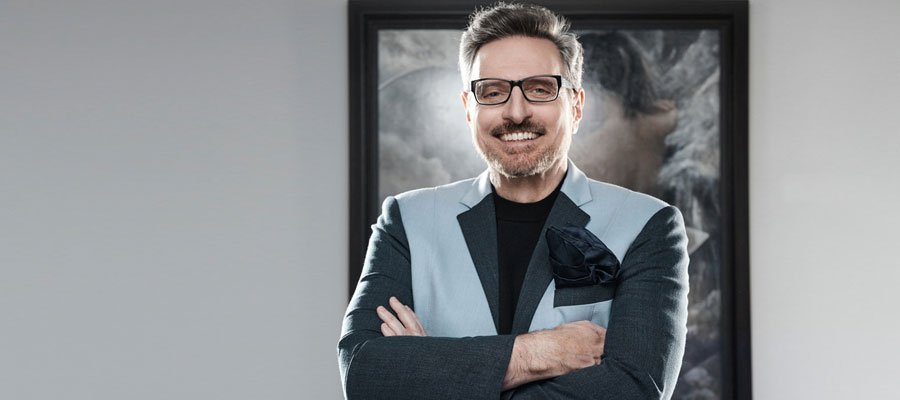 In 1995, I formally entered the art business when I met Daniel Winn, an artist who had a gallery in Laguna Beach, California. My father had been an artist but never made a living at it, so the field didn't hold much attraction for me. My relationship with Daniel brought me along the path, and now I can't imagine doing anything else.
If you were an advertisement, what would your slogan be?
The world changes through grand gestures and small actions.
What does your career mean to you?
I'm blessed to have been making a living as a gallerist and artist agent for nearly three decades. It doesn't feel like a career but an opportunity to make a difference in the world. It takes a lot of hard work, good decision-making, and dedication, but by promoting and bringing to prominence various fine artists, I can help change the world by communicating their messages.
What is your main motivation?
I'm motivated by a desire to improve the human condition and help people to be the best they can be. Through philanthropy, I can directly impact the lives of those who struggle with daily subsistence, and through my work in fine art, I can help those who are more privileged meet higher, nobler goals.
What is the part you enjoy the most? And the worst?
Making a difference in the lives of others is what I enjoy most. Whether that's putting a smile on the face of an orphan by letting them know I see them and care or helping a collector see their lives and the world in a new light through art. What I enjoy the least is seeing humanity backslide into violence, despotism, cruelty, and hatred. We know so much more today about diversity and the brilliance it can bring to our individual lives that it's painful to watch.
I've never really been the "fan" type. Every human being is worthy of basic respect simply by virtue of their humanity. In contemporary society, marketing is a more significant driver of fame and idolization than action. That's unfortunate because it means the people who do the most good in the world go unknown, and the examples they set are too often overlooked.
In case you need a break in your career, what else would you like to do?
If I took a break from the art world, I'd probably spend my time learning more about various life philosophies, religions, and cultures. The world is so diverse! Every corner of it has something to offer an open-minded person.
Do you consider that nowadays there are more or less opportunities for new artists? Why?
Objectively speaking, I'd say there are more opportunities for artists to be seen today. The progression of technology has led to a democratization of the art world. But I'd also say that the same trend makes it much harder for an artist to stand out.
What would your idyllic life be like?
I am living my idyllic life. I have a loving, brilliant partner. I enjoy my work. I'm able to make a difference in the lives of others. What more can I ask for?
What are your next projects?
My newest endeavors have been in the world of film. Much like the art business, it's not a field I ever envisioned involving myself in. I've been led to it by my other endeavors, so I'm also embracing it. In particular, I'm part of two projects crossing over from fine art into the cinematic arts. The first is "Creation," a feature-length movie of an award-winning arthouse short film I collaborated on last year. The second is "Scarcity," a theatrical release of the life story of Sir Daniel Winn slated for release in 2025.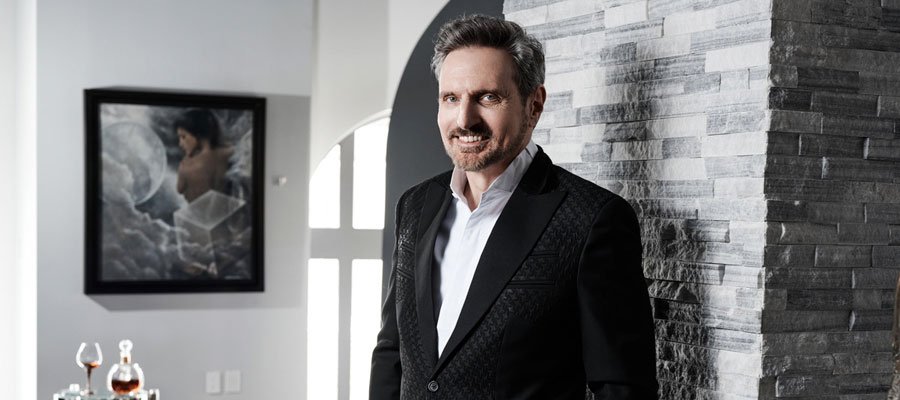 Do you want to know more? You can find some projects below.