SKETCH COMEDIAN & INFLUENCER
Laura Ramoso, originally from Italy and Germany, is a sketch and improv comedian based in Toronto. She is best known for her satirical online videos, with over 14 million likes and half a million followers across Instagram and TikTok, featuring original characters such as German Mom, Italian Dad and That one girl who just got back from Europe. Laura appeared on season four of "What We Do In The Shadows". 
Her award-winning special "Diane" became the first solo-show ever to win the Toronto Sketch Comedy Festival's Best of the Fest award in its 15-year history after touring in Chicago and San Francisco. 
Laura was invited to perform in Just For Laughs character showcases in 2019 and 2020. She also produces Laura & Friends, a raucous improv show featuring Canada's hottest comedians.
When did you start to get interested in comedy? 
When I was growing up my dad and I would often watch Mr. Bean, Charlie Chaplin, and this Italian sketch comedy trio called Aldo, Giovanni, e Giacomo together. That was my early comedy education, which planted a seed in my tiny brain at the time. I was a drama kid, I always enjoyed performance, and eventually chose to go to theatre school.
Though I preferred comedic roles, I always thought I'd be a serious, classic actor. It wasn't until, by chance, I saw The Second City cast in Chicago perform in 2017 that I knew sketch comedy was something I wanted to pursue seriously. 
If you were an advertisement, what would your slogan be? 
She lives a tall girl life! 
Which is the part you enjoy the most about comedy?
Making people laugh, sharing time with an audience. 
Most artists say that through their art they learn more about themselves, heal,… In which aspects has your journey helped you? 
I legitimately don't believe I could do anything else; I feel I am fulfilling every gut instinct I have about my life trajectory and calling. I guess it has helped me because I could not live without doing it? Does that count? 
What does doing comedy and creating content mean to you? 
I like to see my videos as little tiny slices of life. Making fun of the miniscule and boring. I'm not a political or hot-topic comedian, I like to satirize the really mundane but relatable aspects of the normal day-to-day. For example, I find environments such as the bus, supermarket, bank, parties etc. to be the most inspirational. 
Who are your idols? 
My parents. 
If you weren't doing comedy or creating viral videos, what would you be doing? 
I went to business school, so probably some sort of role in general management. 
Do you consider that nowadays there are more or less opportunities for new comedians? Why? 
WAY more! Social media has changed the game. It's now possible to make a career for yourself by creating and disseminating your own content directly to consumers — you don't have to wait for a network to pick you up or a producer to give you a chance. It's now the other way around, in many ways. 
What would your idyllic life as an artist be like? 
The one I am living now, to be honest. I am very lucky. Working hard, doing shows, making videos…creating my own work…struggling…being my own boss…
Tell us about your upcoming projects 
Aside from continuing to make videos, my biggest goal for 2023 is to perform my show in as many cities (and hopefully countries) as possible. I also have some exciting collaborations coming up.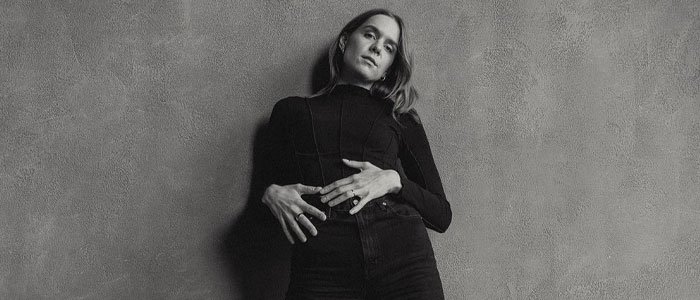 Do you want to know more about Laura Ramoso? You can find some projects below.