Maria is a 14 years old singer/songwriter from Long Island New York who went viral several times on Instagram covering some popular songs and has built up a strong following (approximately 72K on Instagram alone). She is well known for her ukulele skills, her covers, mashups, and her original music on Spotify and many more music platforms as well as her musical collaborations with other artists and influencers.
"Dream big but be ready to work hard"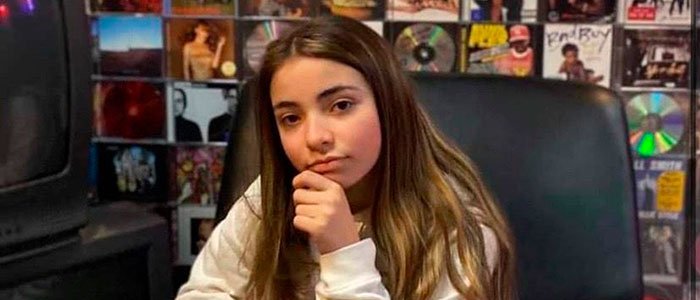 When did you start to get interested in music?
I've been interested in music for as long as I can remember. My favorite toy growing up was a microphone or anything I could pretend was a microphone.
If you were an advertisement, which would your slogan be?
Dream big but be ready to work hard
Which is the part you enjoy the most about music?
What I enjoy most about music is that it is fun to create and to listen to.
Most artists say that through their art they learn more about themselves, heal injuries… In which aspects has music helped you?
Music has helped me put certain relationships into perspective. I have learned who my real friends are. Music has also helped me to understand my purpose and what I want to pursue as a career.
What does music mean to you?
Music to me is a way of connecting with others on an emotional level and sharing a pleasurable experience.
Who are your idols?
My idols are Billie Eilish, Ariana Grande and Lewis Capaldi.
If you didn't like music, what would you like to do?
If I did not like music I would want to be a Youtuber or a content creator of some sort.
Do you consider that nowadays there are more or less opportunities for new artists? Why?
I believer nowadays there are more opportunities for artists in certain categories. For example, musical artists are able to upload and share their own music on many music platforms. I do not know if artists in other categories have the same opportunities.
What would your idyllic life as an artist be like?
My idyllic life as an artist would involve creating new music and also performing live for those who enjoy my music.
Do you want to know more about Maria Labate? You can find some projects below.