At 19, Taylor McIntosh is quickly establishing himself as a singer and songwriter to watch. A highly-skilled pianist and guitarist, Taylor's notable releases include the original songs "Money On Your Deathbed" featuring Bon Jovi legend Richie Sambora, "Sorry Comes Too Easy", and "Clair In The Moonlight." His latest single "Tattooed On My Brain" is available now on Spotify.
Outside of music, Taylor is a talented breakdancer. His breakdancing crew, Break Ninjaz, won USA Battle of the Year and went on to place 5th against teams from around the world in Battle of The Year, marking the highest finish for a U.S. team in nearly a decade. They also appeared on NBC's World of Dance.
"If you can write songs, you can write your ticket"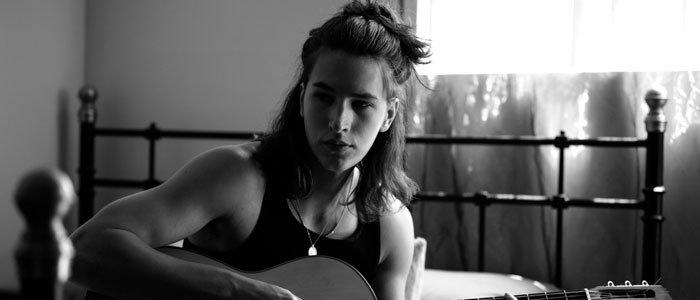 When did you start to get interested in music?
I learned how to play piano when I was younger. Growing up with a talented musician as a father, he and my mom wanted to make sure I knew how to play. At first, I was totally excited to learn but as time went on, I grew less interested in piano and didn't really like it. Years later, I decided to pick it back up with a new teacher, and she really helped inspire me to love it again. I ended up moving to L.A. and then Las Vegas, so I couldn't have her as my teacher anymore, but I learned enough that I was able to keep teaching myself.
When I was 16, after going to the movies with my family, I came home and had the sudden urge to try to write a song. I sat down at the piano and grinded out a song in about one hour. After that I was hooked, and I became madly obsessed with songwriting and singing.
If you were an advertisement, which would your slogan be?
"If you can write songs, you can write your ticket."
Which is the part you enjoy the most about music?
That's a really hard question because I love all parts of music. Writing music is my only way of truly expressing myself. It is the only time I feel connected to everything, it's almost meditative.
Performing is also an amazing thing because it's one of the only times I feel truly free. It gives an indescribable feeling of joy that I think we all experience in different ways.
Most artists say that through their art they learn more about themselves, heal injuries… In which aspects has music helped you?
Music has helped me express my emotions in a more open and free way. I don't have to worry about telling others how I feel all the time, I can just put my energy into a song.
What does music mean to you?
Music has given me a purpose, something I can work at everyday for the rest of my life. It helps my soul. I wouldn't know what to do with myself if I couldn't make music.
Who are your idols?
My idols are Paul McCartney, John Mayer, Ed Sheeran, Lewis Capaldi, Justin Bieber, and Bob Marley. My biggest Idol of all is my Dad. He's a brilliant songwriter, and I look up to him so much…not just as a musician but as a person.
If you didn't like music, what would you like to do?
I think I would probably pursue acting. I love acting, and I think that's the only other thing I would want to do with my life besides music. I'd love to be in a bunch of movies and play all kinds of different roles. I know that may sound cliché, but I actually was an actor before songwriting and singing became my real passion. I still have acting auditions almost every week.
Do you consider that nowadays there are more or less opportunities for new artists? Why?
I think it is a mixture of both. Social media has created a new way to noticed, which can lead to more opportunities for musicians. At the same time, with the rise of social media, I think we have started losing great songwriting.
Also, there are so many musicians now that you might lose opportunities simply because there are just so many artists out there. Social Media is saturated, so sometimes it is hard to get attention. And, of course, COVID-19 really threw a wrench into live performances. That used to be one way you could get noticed and build a local fan base.
What would your idyllic life as an artist be like?
My idyllic life would involve touring the world performing music for thousands of people. I would also be able to provide for my family who has given me so much and I'd be writing music every day.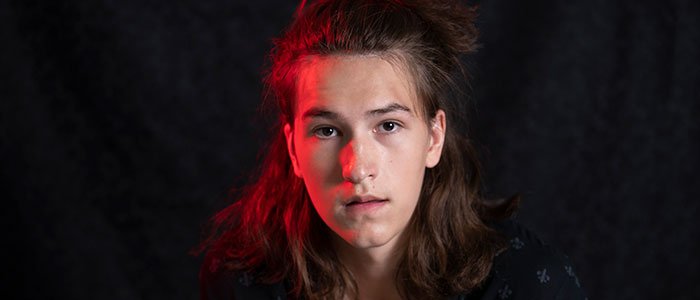 Do you want to know more about Taylor McIntosh? You can watch some of his music videos below.