Polish-British violinist Ada Witczyk is no stranger to the modern or baroque violin. She performs at prestigious venues and festivals including Buckingham Palace, Royal Albert Hall, and the Royal Opera House.
She also believes in the expressive power of the baroque violin and that's why this year she launched her first Composition Competition, inspiring contemporary composers to write new music for baroque violin & harpsichord.
"Never stop dreaming, never stop fighting!"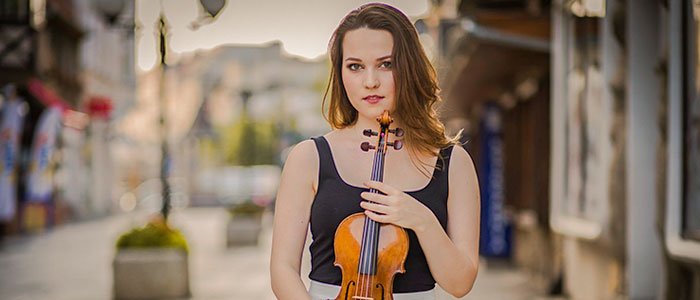 When did you start to get interested in music?
I was first enchanted by my mother playing songs from The Sound of Music on her cello for me when I was about 3 or 4 years old.
It wasn't until I was a teenager though when I was mesmerized by the sounds of violinists from the Golden Age such as Jascha Heifetz and David Oistrach when I decided to do it professionally.
If you were an advertisement, which would your slogan be?
Never stop dreaming, never stop fighting!
Which is the part you enjoy the most about music?
Connecting with other people. Music is so universal, it exists in every society but yet every one of us can share something different, something unique!
Most artists say that through their art they learn more about themselves, heal injuries… In which aspects has music helped you?
It definitely helped me grow and made me stronger. Somehow there are still people out there who make the effort to tell others that they're not good enough or what they think you should be doing instead.
Music helped me become resilient and gave me the strenght to believe that we're all special. I tell my students every day that there isn't another you or me out there so be passionate and share the love of what you do! You can do anything you believe you can.
What does music mean to you?
Music is my way to live and share, work, communicate, teach and learn from others.
Who are your idols?
Powerful and kind women from all sorts of disciplines starting with Michelle Obama, Julie Andrews, Zuzana Ruzickova, Helena Rubinstein, Ellen DeGeneres, Maria Sklodowska-Curie, Martyna Wojciechowska… It's a long list 😉
If you didn't like music, what would you like to do?
I think I would become a journalist. My love for words, travel and other cultures would emerge one way or another.
Do you consider that nowadays there are more or less opportunities for new artists? Why?
I definitely think that social media and their platforms are an accessible way to be heard. At the same time, with modern technologies available it seems that people often find classical musicians a bit old-fashioned. I think we should find new ways to present what we do and then more opportunities will arise.
What would your idyllic life as an artist be like?
Travelling to exciting places to share my art and meet new people with a warm and cozy house to come back to.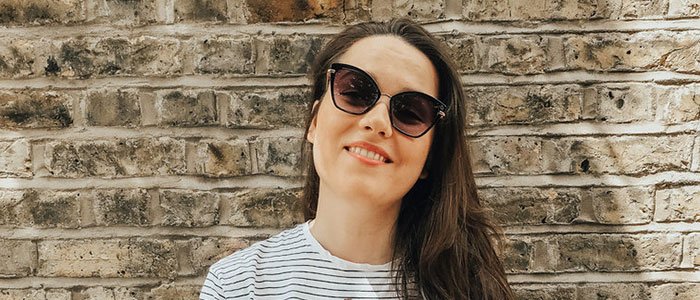 Do you want to know more about Ada Witczyk? You can find some projects below.
Do you want to discover more artists? Follow us!