Every day, I break the musical conventions of playing the violin and I am not afraid to experiment with sounds. My extraordinary skills have been appreciated by a group of fans , thanks to which i am increasingly guests in television programs. I was also awarded the certificate of quality at the Women's and Men's Brand Gala of 2019.
"Great passion, love for music and brings incredible energy that move the crowd"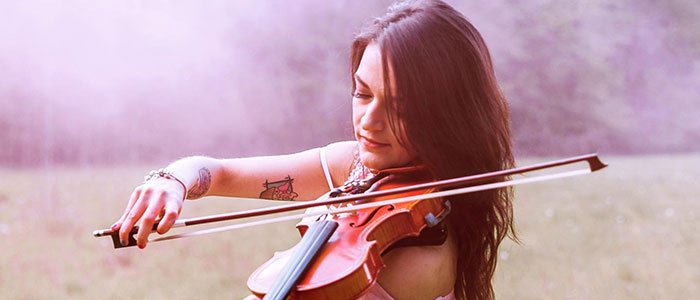 When did you start to get interested in music?
My story with the violin began at the age of seven. I perfectly remember the day my mother informed me that she had a surprise for me. It turned out a surprise that I would study at a music school. I had mixed feelings about this information. During music education, which I had undertaken , I had a moment of doubt. After 6 years of hard work, I became a graduate of the State Music School of the first degree. After receiving the diploma, playing the violin took a backseat . I came back to music after a long break, when I was older and I realized that it was my passion. Initially, I played for my own pleasure. After the first concert, to which I was invited, and which gave the audience great joy, I began to get a offers to play at various events. And that's how it is to this day. I play with great pleasure.
If you were an advertisement, which would your slogan be?
Great passion, love for music and brings incredible energy that move the crowd.
Which is the part you enjoy the most about music?
Each concert unites all present participants. It's amazing to watch from the stage as people dance to the same rhythm, singing words to the melody. I like to look at the happy faces of my audience. This is the biggest reward for my performance. Concerts are adrenaline and satisfaction. When satisfied people come to me after a concert, I feel great joy, fulfillment and even more motivation to act. Playing the violin doesnt need words, there are no language barriers.
Most artists say that through their art they learn more about themselves, heal injuries… In which aspects has music helped you?
Music helps me express what I feel. Through music I can throw my emotions outside. it is a method of music therapy. I like the most when people come to me after the concerts and say that thanks to my playing the violin they felt better and thank me for these moments.
What does music mean to you?
Through music I can express my feelings. I make people happy thanks to my music.
Who are your idols?
The best Lindsey Stirling! I am inspired by the music of Alan Walker, David Guetta, Chris Martin. I love these gentlemen
If you didn't like music, what would you like to do?
Figure skating! This is my secret dream
Do you consider that nowadays there are more or less opportunities for new artists? Why?
I think the music market is very big and will accept any new artist. Artists have a lot of possibilities. Social media are helping in this. We have a lot of agencies that support new musicians. I also help new musicians
What would your idyllic life as an artist be like?
Concerts, happy people, energy, joy, friends and above all sharing my passion with people and what I have in my heart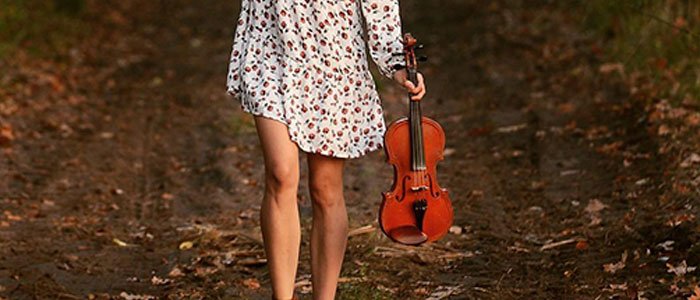 Do you want to know more about Meg Loyd? You can find some projects below.
Do you want to discover more artists? Follow us!