Born and raised in Atlanta, 14 year-old Aria Brooks is taking the entertainment industry by storm. Known for her leading role on Nickelodeon's All That, she is also an accomplished singer/songwriter.
After writing and producing the standalone singles Truly Me, Time Off, and Am I Next?, she recently released the first installment of her debut EP, castles pt. 1 under the name ARIA. Featuring her latest single twinnin', the deeply personal record showcases original songs she wrote which detail her mental health struggles, the challenges she faced on her journey to becoming a performer, and how she overcame them. It is available now on all streaming platforms with Part 2 to follow later this year.
"Looking out for my health"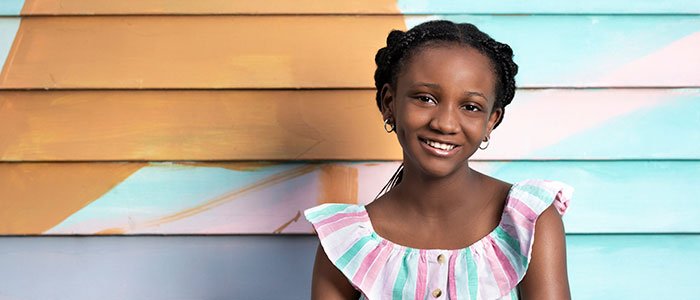 When did you start to get interested in music?
I come from a very musical family, so I've always been surrounded by it. Since I was little, I have loved watching my parents make music. It wasn't until I was six years old that I realized I enjoy creating and performing music.
If you were an advertisement, which would your slogan be?
Looking out for my health
Which is the part you enjoy the most about music?
I most enjoy the moments when I surprise myself while I am creating. Sometimes I get random ideas, but I don't expect them to come out as well as they do. The random ideas that I am not feeling at first end up being my favorite songs.
Most artists say that through their art they learn more about themselves, heal injuries… In which aspects has music helped you?
Music has definitely helped me learn more about myself. It has mostly helped me to heal mentally and emotionally. Being able to turn struggle into art is very therapeutic. My mental health has drastically improved by creating.
What does music mean to you?
Music to me is the art of creating that is so freeing. Good musicians can find the balance of being freely creative and producing sound melodies. Music is an art form that can stimulate the mind.
Who are your idols?
I love Zendaya, Melanie Martinez, Billie Eilish, Ariana Grande, and Kate McKinnon.
If you didn't like music, what would you like to do?
I would be a writer. I would write stories and scripts because I will most likely always do something creative.
Do you consider that nowadays there are more or less opportunities for new artists? Why?
I think artists nowadays have far more opportunities. With the internet and social media, artists are able to be seen by people that couldn't have seen them without social media. Getting people to stream your music can be as simple as making a viral video. This opens up vast opportunities for anyone, which has pros and cons for true artists
What would your idyllic life as an artist be like?
My music would reach the people who need it most. In my ideal life, my songs and lyrics would touch people. I want people to be able to find something they relate to in my lyrics. I would also want to maintain a private part of my life that is not broadcast for the world to see.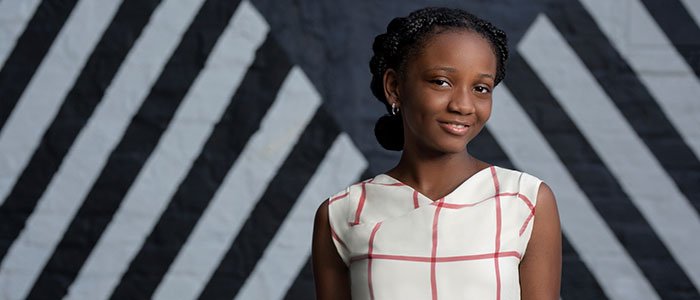 Do you want to know more about ARIA? You can find some of her music videos below.