Maya Zita is an upcoming alternative pop artist that plans to create a new style entailing her unique classically trained voice and skills in visual art.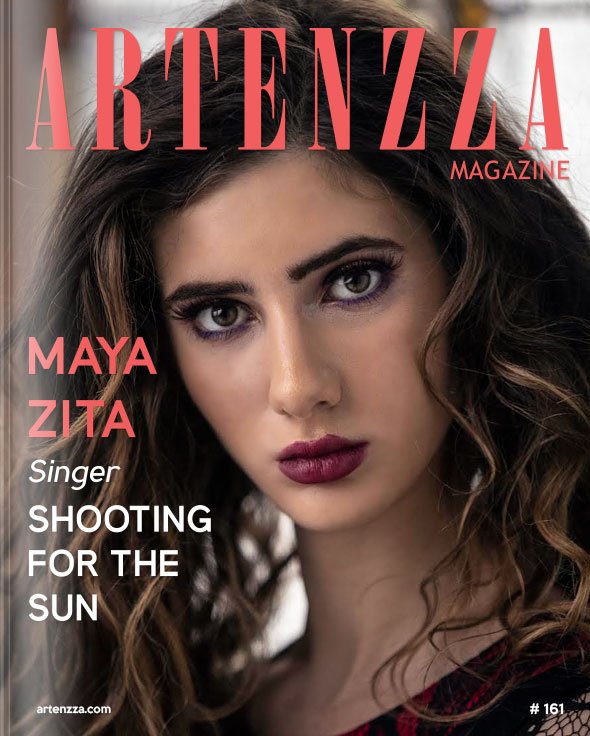 When did you start to get interested in music?
I did a talent show at 7 singing Allegria by Cirque du Soleil and from then on I have taken lessons. I began writing at 11, recording at 16 and released my first song in January 2021
If you were an advertisement, which would your slogan be?
Shooting for the sun.
Which is the part you enjoy the most about music?
I enjoy listening to music the most
Most artists say that through their art they learn more about themselves, heal injuries… In which aspects has music helped you?
Music has helped me figure out parts of myself that I may not have noticed if I did not emotionally reflect when writing about my life.
What does music mean to you?
Music is like air for my ears. It means everything.
Who are your idols?
I've never actually obsessed with any celebrities but I love Rihanna, Whitney Houston, Adele, The Beatles, Pink Floyd and others.
If you didn't like music, what would you like to do?
I have no clue. Probably modeling.
Do you consider that nowadays there are more or less opportunities for new artists? Why?
I believe there are fewer opportunities due to covid.
What would your idyllic life as an artist be like?
I would love to be a superstar and travel the world and always be able to make music.
Do you want to know more about Maya Zita? You can find some projects below.