Bernadette is an ukulele teacher and soon-to-be mommy living in Southern California. She started teaching on YouTube as a New Year's resolution in 2017. The channel now has 275,000 amazing subscribers. Before becoming a YouTuber she was an elementary music teacher living and working in Okinawa, Japan. She has a master's degree in education and a bachelor's degree in music.
"Perfection is boring. Make mistakes"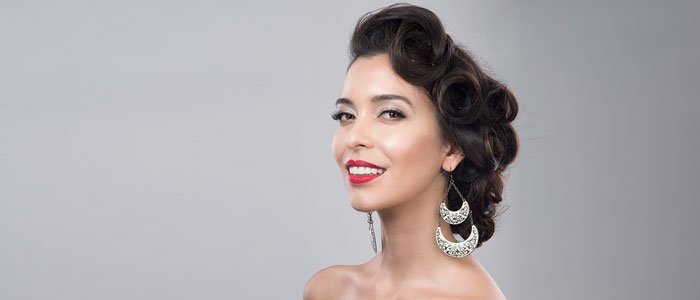 When did you start to get interested in music?
I started playing saxophone when I was 10 years old. I continued playing saxophone all the way through college and still play from time to time now. I started playing ukulele in my early twenties because I wanted to play a stringed instrument. I never imagined that one day I would be teaching ukulele on YouTube and that I would have students from all over the world.
If you were an advertisement, which would your slogan be?
Perfection is boring. Make mistakes.
Which is the part you enjoy the most about music?
I love teaching people how to play ukulele. The joy I see in my students' faces when they play ukulele and learn something new is unlike anything else. So many people feel they are not talented enough to play an instrument and that perception changes when they start playing ukulele. The ukulele is the friendliest instrument in the world and I love sharing it with people.
Most artists say that through their art they learn more about themselves, heal injuries… In which aspects has music helped you?
Music changed my life. For a large part of my life I felt like an outcast and like I didn't belong anywhere. Because of music I met my partner, started my YouTube channel, and met my best friends. Music made it possible for me to change careers, travel the world, and make a difference in the world.
What does music mean to you?
Music is an art form that we can feel without touching. Through music we are able to release our feelings, relieve stress, and communicate emotions that we couldn't share otherwise. Music is poetry in the form of melody. Music, to me, is the world's best community builder.
Who are your idols?
I don't have idols but there are people I respect and admire. I love George Harrison's compositions, Dave Ramsey's teachings on financial prosperity, Ashley Flowers' ability speak for those who have no voice, and most of all my parents' devotion to our family.
If you didn't like music, what would you like to do?
I think that if I wasn't working in a career in music, I would be teaching music in a school classroom. I love teaching, I love students, and I love sharing music with others.
Do you consider that nowadays there are more or less opportunities for new artists? Why?
I think there are more opportunities for artists nowadays, but that doesn't mean that things are easier. In my industry, for example, it was easier to grow a YouTube channel if you started 3 or more years ago. Competition was low and if you were good, you could grow your online audience relatively quickly.
Now competition is very high and being a good musician is not enough. If you want to succeed today, you must study marketing, entrepreneurship, and social media. You also have to dedicate time to get to know your audience and build meaningful relationships with them. It's not the best musicians who "make it" in this industry, but the ones who study the industry, learn to grow an audience and market themselves well.
What would your idyllic life as an artist be like?
Have you ever heard, "don't share your goals, share your results" or seen it written anywhere? I do have a picture in my mind of what an idyllic life as an artist would be, but I keep that image close to my heart.
What I will say is that my life now is a dream come true. I live with my partner, Jaime, we are expecting a baby girl this Christmas Eve, and I have a YouTube channel that I love working on. I am blessed.
We saw you use many different ukuleles on your teaching channel, are you endorsing for some brands?
When I decided to buy ukuleles for my classroom, I went to a local music shop and they only carried over-priced ukuleles that were more like fancy toys than actual instruments. There were few brands selling ukes online at the time and ukuleles were expensive (and didn't come with a gig bag).
Now everything has changed. There are many ukulele brands out there and it can be a little overwhelming to shop for a good ukulele.
I like to recommend Enya ukuleles. Enya offers a wide range of options for any budget and their ukes come with a gig bag, strings, a strap, tuner, and replacement strings. Enya also has self-amplified ukuleles, waterproof ukuleles and this year released higher end models that look and sound incredible.
Most importantly, my subscribers tell me they are happy with their enya ukuleles and are happy I recommended them. If my subscribers continue being happy the product, I will continue recommending them.
Do you want to know more about Bernadette? You can find some projects below.
Unique design & superior build results in a beautiful tone you can hear and playability you can feel. Their commitment to innovation means using materials like carbon fiber (in addition to fine woods) to expand the boundaries of musical performance. As both the designer and manufacturer, they eliminate the middleman, thus channel partners benefit and savings are passed on to customers. 
Do you want to discover more artists? Follow us!