Brodie Mullin is a 14-year-old actor, singer and dancer. He likes video games and hanging out with friends. He also likes to perform on stage and entertain people.
"Be kind to all. Be a Warrior"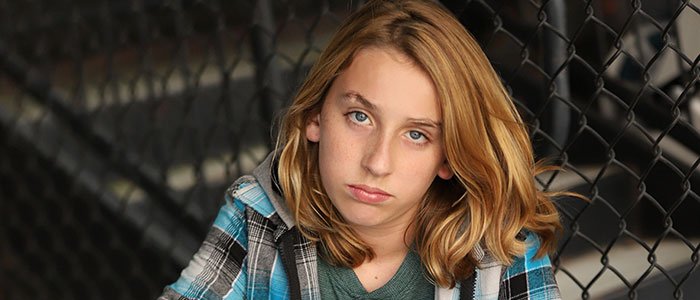 When did you start to get interested in music and acting?
About nine years ago I was dancing around my living room watching "So You Think You Can Dance." My parents enrolled me in a hip hop dance class and I have been dancing ever since. I won the Kids Got Talent Showcase for hip hop dancing a couple of years ago. Currently, I am on a competitive dance team.
I started acting three years ago. I auditioned for a music video and found out that I liked acting. I have been in several music videos, educational videos, and short films. Most recently, I was a cast member for Winning Feathers, an educational web series that teaches soft skills.
Acting led to singing roles.  Now I have three songs streaming on all social media platforms.    One of my songs, "Warrior" won Song of the Year at the Atlanta Kids Choice Awardz.
If you were an advertisement, which would your slogan be?
Be kind to all. Be a Warrior.
Which is the part you enjoy the most about music and acting?
I love performing on stage. I like making people laugh and I like entertaining people. It feels great when people enjoy a show. When they are clapping and smiling you know that you have done your job and people enjoyed their time at the event.
Most artists say that through their art they learn more about themselves, heal injuries… In which aspects has music helped you?
Music definitely helped me overcome some negativity that was happening in my life. My song "Warrior" is based on events that happened in my life. A couple of years ago, I was bullied for having long hair. Classmates called me gay, transgender, and queer. When I released my first single, "Headshot," people were posting horrible comments on YouTube.
I started researching why people post negative comments and I learned it is because they are hurting and in a bad place. It was actually a video conversation between Gary Vaynerchuk and Charli D'Amelio where I learned this. I even mention Gary Vee in the song. So, my mom, my voice coach, and I started putting versus together and wrote "Warrior."
The song is about being kind to everyone even if we don't look like them or have the same views and beliefs. I also sing about being an upstander or ally to stop bullying and to let victims know to focus on supporters, follow their dreams, and not let anyone stand in the way of their destiny. I hope the song empowers allies and victims. "Warrior" won Song of the Year at the Atlanta Kidz Choice Awardz. "Warrior" was also nominated for Best Music Video by the Young Artist Academy and the Skyline Performer Awards.
What does music and dancing mean to you?
Sometimes my art is a way to express myself without speaking – without words. Through dance I have told stories of triumph and overcoming obstacles. When I'm acting, I can show parts of my personality that might be hidden.
On stage, I'm not afraid to be funny or scary. As I said earlier, my song "Warrior" is based on events that happened in my life. I put myself out there to share my story and I hope it empowers others. I hope that victims of bullying know that their self-worth is not measured by how others see them.
Who are your idols?
There are many talented artists that I look up to. For dance, my biggest influencers are Fik-Shun and Twitch. For acting I get a lot of inspiration from Tyrese Gibson from the Fast and Furious Franchise and Ryan Reynolds. In the Winning Feathers Web Series, my character is funny.
I'm good at comedy. But, I also like action. If I could get a role where I could be funny and there was action, that would be awesome. For singing, there are a lot of artists that have influenced my work and I even do some covers. To mention a few – Chris Brown, Jason Derulo, Ed Sheeran, Eminem, Will.i.am, The Score, and Imagine Dragons.
If you didn't like your arts, what would you like to do?
If I did not have my art, I think I might like to be on the other side of the camera as a director or producer. If not, something in technology.
Do you consider that nowadays there are more or less opportunities for new artists? Why?
There are a lot of opportunities for artists. Social media has opened a lot of doors for artists. Anyone can easily post to Instagram, YouTube, and TikTok. I have my songs streaming on iTunes, Amazon Music, Spotify, etc. There are local events that I have performed at as well as national tours. If you are willing to try new things and willing to put in some time and effort, the opportunities are endless.
What would your idyllic life as an artist be like?
I really like sleeping in so I want to be able to do that. I would want to surround myself with good people having fun. I would like to perform on stage each night. If not doing that, then traveling and being on tour so that I could perform somewhere else. I would really like to collaborate with some of my idols.
Which are your upcoming projects?
My new song and music video "Tell Me" just came out on January 14.  It's streaming on all social media platforms.  I hope to be able to tour and perform the new song.
I'm also working on a cover for the first time.  My first three singles were originals, but this time I want to try to remix a fun song from the early 90's.  I'm hoping Ava is going to sing with me on this one too.
I'm on a competitive dance team and I have a solo this year.  My first competition of the season is January 30.  I will be posting about that soon.
Finally, I have been cast in a production that will hopefully film this summer.  It's a comedy and I play myself. 
Do you want to know more about Brodie Mullin? You can find some projects below.