Kai To is a young actor known as Kai from On The Verge. He's a huge Disneyland fan and love traveling, eating, reading, buffets, martial arts, parkour, Legos, going to the movies and hanging with my friends.
"Eat all your food before your mama does"
When did you start to get interested in acting?
I was interested in acting at a very young age. My mom took me to Disneyland on a regular basis where I would watch people perform in plays, parades and as Disney characters. When I first heard about a Disney Junior Aladdin play in a theater group, I had to sign up! It was so much fun and such a great experience. This was where I first learned the thrill of being on stage and making people laugh. It led me to do two more plays!
If you were an advertisement, which would your slogan be?
Eat all your food before your mama does.
Which is the part you enjoy the most about acting?
I enjoyed playing different characters. For example, for the TV series "On The Verge", I got to hit my tv mom with a real fish and act like a wild child. It was so much fun! My real mom would never allow me to do that. Another reason why I love acting is because of Craft Services! They have all the junk food and snacks that my mom would never buy at home. It was so epic!
Most artists say that through their art they learn more about themselves, heal injuries… In which aspects has music helped you?
Acting has taught me that it is not all fun. It is really a lot of hard work. I used to think that it was so easy until I got my first re-occurring guest role on a tv series. Some scenes may take all day to shoot but only minutes on film. I had to learn how to work with different Directors. Each Director has their own style. It taught me how to adjust and adapt.
What does acting mean to you?
An actor to me means playing different characters and entertaining people. My favorite is being able to make people laugh.
Who are your idols?
I love Jackie Chan and Simu Liu! They are such great actors. They can do martial arts and I love martial arts. Jackie Chan also does the voice for a lot of animated movies such as Kung Fu Panda and The Lego Ninjago Movie, which I have watched multiple times. For instance, I have watched The Lego Ninjago Movie on the big screen at the movie theaters like five times.
If you didn't like acting, what would you like to do?
I would spend more time with martial arts and parkour. This year, I found a love for both! I would practice everywhere I go, and this would drive my mama crazy!
Do you consider that nowadays there are more or less opportunities for new artists? Why?
I feel like there are fewer opportunities due to the pandemic. It has been a lot more restricted and not a lot is currently being filmed. I love acting and hope there will be more opportunities for me in the future.
What would your idyllic life as an artist be like?
An ideal actor's life would include working on many great fun roles that allows me to travel all over the world and try new foods!
Which are your upcoming projects?
Stay tuned!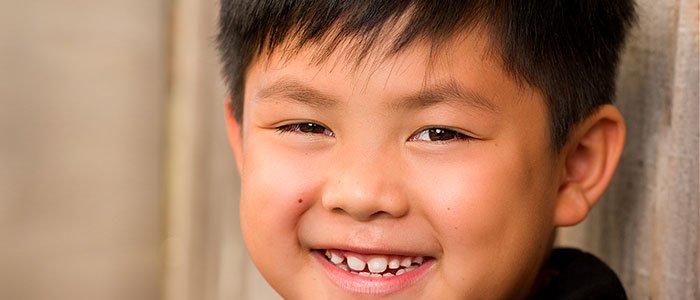 You can find the series where Kai To has appeared below.