Claudia Chávez is a photographer from El Salvador. The artist focuses on fashion, beauty and self portraiture. She has been doing freelance photography for over 5 years.
The photographer has had the pleasure of working with other talented artists who share the same passion as she does with her craft.
"LET YOUR FEAR DO THE WALKING"
When did you start to get interested in photography?
It started when I was 13 years and I would grab my mom's phone to take pictures as a hobby. Then there was one day a specific picture inspired and motivated me to become a photographer. Since that day my artistic journey started.
If you were an advertisement, which would your slogan be?
Let your fear do the walking.
Which is the part you enjoy the most about photography?
From the moment you start brainstorming to getting to the final image it is a thrilling process. However, there it makes me more excited when you get to the editing part since you never know how the ending result will be. Then you compare the before and after and you are like "wow I did that!".
Most artists say that through their art they learn more about themselves, heal injuries… In which aspects has your journey helped you?
It made me discover a new side of myself that was hidden for a long time. I now I am aware that I have always had a fascination for fashion. The world changes every time and fashion is never behind.
What does photography mean to you?
Everything, all of the blood, sweat and tears that I have put into for years.
Who are your idols?
Annie Leibovitz is one of the best portrait photographers who has a role in the history of photography. She has captured so many iconic celebrities such as late Queen Elizabeth II. On the other hand, there is Lindsay Adler who nowadays is the one of the best inspiration in fashion photography with her lighting techniques and setups. This two women are making the photography world proud.
If you didn't like photography, what would you like to do?
This is the only thing I see myself doing for the rest of my life.
Do you consider that nowadays there are more or less opportunities for new artists? Why?
I would say that it is more that the competition has increased a lot. Even though there are better opportunity than before, there is also more people wanting to get into photography. As always nothing comes easy!
What would your idyllic life as an artist be like?
The dream of having all the connections to make photoshoots without worrying about the budget. Letting the creativity to take control of everything.
Which are your upcoming projects?
There are some ideas I am still brainstorming. However, there is a photo series ('A World of Pink') from last year that finally will be coming up very soon. One of the pictures got awarded the title "official selection" in the OneShot Color 2022 by the International Photography Awards. Hopefully everyone get to see and like them as much as I did.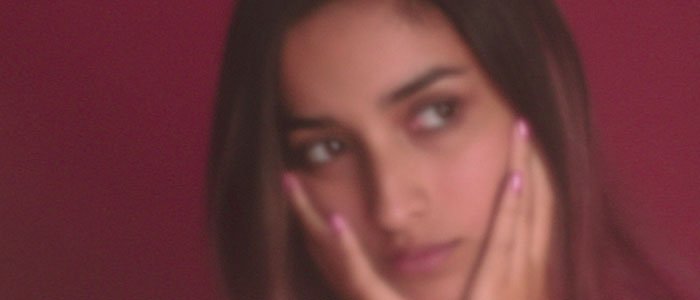 Do you want to know more about Claudia Chávez? You can find some projects below.