Renowned Russian soprano Daria Davidova has been performing recitals, concerts, festivals, operas and other theatre and music projects since 2006.
A graduate from Moscow State Tchaikovsky Conservatory with a honour master degree in opera singing and a diploma of Moscow State Academic Music College in solo voice performance. In 2014 she became Bolshoi Theatre invitee soloist.
Recent engagements have included opera parts and solo concerts in the USA, Japan, France, Austria (Musikverein, Wien), Germany, Denmark, Belgium, Italy, Finland, Check Republic, Slovenia, Poland, Portugal, Lebanon, Greece, Cyprus, China, Serbia, Tanzania etc.
"Global aims & local goals"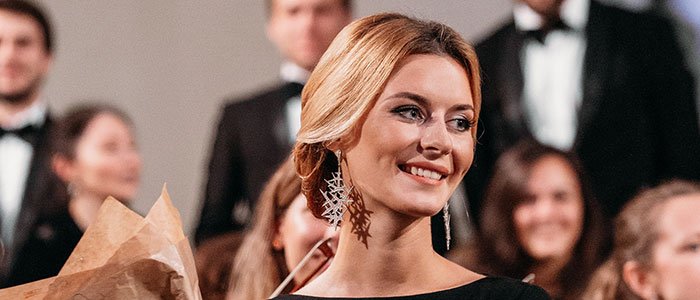 Daria Davidova - Interview
When did you start to get interested in music?
Actually I expressed my interest in music in my mother's womb! I was very active and positively vibrating there when my Mom listened to Bolshoi theatre's opera productions and symphonic orchestra concerts!
But seriously I started to sing and play the piano at 4 years old. This was the moment when my parents decided that I made an audition at the Gnessin Academy piano professor Irina Rodzevich. She instantly discovered that I had an absolute ear and a very pure voice. From that moment music was my air to breath and my lifestyle.
If you were an advertisement, which would your slogan be?
Global aims & local goals.
Which is the part you enjoy the most about music?
A list of opera roles. My favorite are Violetta (Verdi's Traviata) and Mimi (La Boheme). I made my debut as Mimi in Italy 5 years ago and I was terrific! Violetta is a role that I am preparing now!
Most artists say that through their art they learn more about themselves, heal injuries… In which aspects has music helped you?
Music used to help me in all the situations of my life: positive and difficult.
Actually for me music is above all . And no matter how harmful the injuries are I always find a lot of energy and sources to go on and to overcome all the sorrows and doubts IN MAKING MUSIC.
What does music mean to you?
This is my language to communicate with people, God and myself.
Who are your idols?
I do not like this word: Idols.
However many people inspire me.
Among them there are artists , actors, musicians and creators of several ages and even centuries.
In the classical field I am deeply inspired my the genius of Luciano Pavarotti, Mirella Freni , Maria Callas, in acting – by Fanny Ardant, Jean-Paul Belmondo and Audrey Hepburn. In writing – by Russian classics – Lev Tolstoi, Ivan Bunin and of course Alexander Pushkin!
In modeling – I adore the air of Sidney Crawford and Giselle Budhen.
If you didn't like music, what would you like to do?
I can not imagine that and I hope to never have the necessity!
However I like painting and fashion. So probably making a career in this direction is a very interesting think to do in life!
I also deeply respect everything concerning charity.
Do you consider that nowadays there are more or less opportunities for new artists? Why?
I think internet has opened a new world of self presentation and easier way to tell the planet about your existence and talent. So the more creative and active you are the more chances you have to meet those who can appreciate your talent and skills . And those who can engage you for a performance or other kind of professional collaboration.
What would your idyllic life as an artist be like?
I like mine.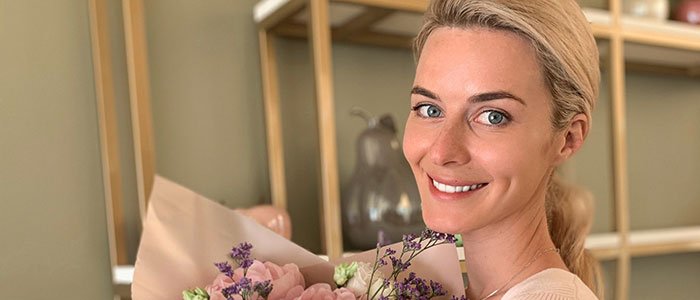 Daria Davidova - Projects
Do you want to know more about Daria Davidova? You can find some projects below.
Do you want to discover more artists? Follow us!