Music Manager, Head of A&R, Producer & Founder of MAR
Fernanda Curado is a music industry professional originally from São Paulo, Brazil. She moved to Los Angeles and made a name for herself in the music industry as an A&R and Music Manager at Klef$ Music Ventures.
Fernanda is also a part of the production company LM FILMMAKERS and has founded her own company named Mar Bikinis.
"Every Artist as a Startup"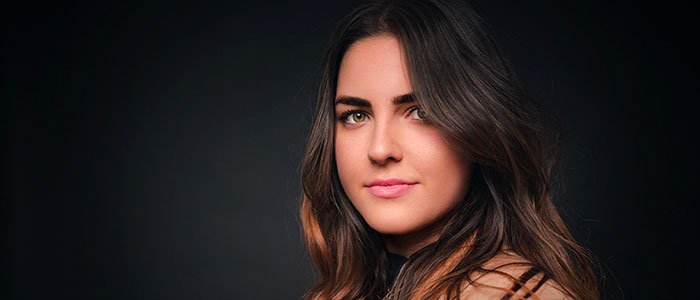 When did you start to get interested in music?
I can't remember a time when music wasn't part of my life. My entire family has always been passionate about music and, of course, I am the same. My mom would always joke about how my sister would want dolls for Christmas, while I would want a microphone, or a new guitar.
Eventually, at 13 years old, I got involved in events. I really would do it all: sell tickets, organize, manage and I started djing. After years of doing that, I realized I needed to pursue music as a career and left Brazil at the age of 19 to study Music Production and Entertainment Business in Los Angeles.
If you were an advertisement, which would your slogan be?
At KLEF$ Music Ventures, we love to say "Every Artist as a Startup".
Which is the part you enjoy the most about looking for artists?
What I am passionate about is recruiting talented artists and showing them that they have what it takes to get where they dream to be. The process of building magic from nothing is truly a unique feeling. Not everyone comes from the same background and people are living in such different circumstances, sometimes it doesn't even seem fair. I guess I have always had a thing for the underdogs.
Most artists say that through their art they learn more about themselves, heal injuries… In which aspects has music helped you?
In every single way. Music has helped me grow up, helped me through heartbreak and finding my own identity. I gave up a very comfortable life in my hometown to pursue music and, even though most of it has been an absolute hustle, I would do it all over again.
What does art mean to you?
Art, to me, is about expressing yourself in different ways. Personally, I express myself through music, melodies and songwriting. Art to me is any other form of communication that can portait a part of who you are or a message you want to send.
Who are your idols?
God has always taken that spot in my heart. But there are many people whom I admire deeply in the industry. My ears have always been overly excited about exceptional singers such as Freddie Mercury, Elton John, Adele and, my most recently launched artist, Siale.
If you didn't like music, what would you like to do?
I would be a lawyer. My mother was a lawyer in Brazil and I found it fascinating, however, it never brought me the same spark and level of passion as music.
Do you consider that nowadays there are more or less opportunities for new artists? Why?
I believe that because everything is so accessible nowadays, putting yourself out there as an artist is extremely easy, however, as a result, there is more competition, making it harder for artists to stand out and get signed. In my point of view, the three main qualities an artist needs to make it nowadays are talent, a solid brand and an exceptional release strategy. We could throw in luck as the fourth element, but I have never been one to count on that.
What would your idyllic life be like?
I would love for my artists to achieve all of their musical dreams: sell records, go on tours, and provide a comfortable and fulfulling life for their families.
As for myself, I would love to experience all this industry has to offer, and good financial stability to help as many people as I can. I know this may sound cheesy, but in all honest truth, like I said, I have always had a thing for underdogs, and I believe I can help people all over the world.
Which are your upcoming projects?
My upcoming projects include the launch of the second wave of our artists, live performances and the launch of my spring collection at Mar Bikinis.