Songwriter & Hip Hop Artist
GQue (short for GetEm Q!) is a songwriter, rap musician, born and raised Cleveland, Ohio native. Whose been writing and performing music since the age of 9. At the age of 11 years old he wrote & recorded his first song over the "Jay-Z – Anything" instrumental titled: " Tha Skool" & performed it at his school's talent show.
His first official release musically was in 2011 the neighborhood critically acclaimed mixtape titled: "Climbing Trees" at age 17. As of recent GQueTv is still pushing the envelope and being creatively inclined, dropping new music, videos and online content to become the next big thing in the music industry!
"Before me there was many; after me there will be none. I'm the one."
When did you start to get interested in music?
I was 8 years old, prior to this I loved music and gained an ear for it from being exposed to it by family and friends. But I was 8 when I first got introduced to the artist who motivated and inspired me to dive into the thing that would shape and mold my life forever.
His name was Shad Moss but the world knew him as Lil Bow Wow at the time, a music video of his came across the scream and sparked something in me. From that day forth I knew exactly what I wanted to do.
If you were an advertisement, which would your slogan be?
Before me there was many; after me there will be none. I'm the one.
Which is the part you enjoy the most about music?
Freedom of expressions. Music has always been a way of release therapy for me before I ever knew what that really meant. Not a day goes by that I don't listen to music. I am 100% for this culture of Hip Hop, its embedded in my DNA.
Most artists say that through their art they learn more about themselves, heal injuries… In which aspects has music helped you?
My music in certain ways have foreseen what was to come in my life. That's when I learned that the power of the tongue was real. We have to be careful of what we spew. I think subconsciously us artist definitely learn about ourselves through our music which is a beautiful thing.
What does music mean to you?
My art means the world to me. Art is in general is one of my love languages whether it be performance based and not just coming from me but seeing other creative artist in their element is motivational and inspiring. A world without art is nothing.
Who are your idols?
So many to mention but the first person to come to mind is Jay-Z if we're talking in terms of my field. My Father is my biggest idol, In fact the reason I love Jay-z is because of him. Another one of my idols as far as the art of Rap is The Notorious B.I.G he's the greatest lyricist of all time. Then you have Andre 3000, Kanye West, Lil Wayne. It's a plethora of artist I love and respect just to name a few.
My Top 3 Business Musicians of all time are Michael Jackson, Jay-Z and 50 cent. The way they've maneuvered through the industry was very impressive.
If you didn't like music, what would you like to do?
I would be in the restaurant business. My family built a legacy in the restaurant industry in Cleveland, Oh. and all my focus and attention would be on how to maintain as well as take to the next level the business.
Do you consider that nowadays there are more or less opportunities for new artists? Why?
Way more opportunities nowadays for sure. The Internet is the key! it opens the flood gates to so many people and ears. Being consistent and innovative will take you to the next level. This is an approached I've studied the greats that have made it before me in which I apply to my own strategy of getting to the next level.
What would your idyllic life as an artist be like?
If I had to choose one it would be Jay-Z
His mindset, His artistry, His longevity and business suaveness is very inspiring.
Which are your upcoming projects?
My Ep. 'From Me To You' is my latest project and soon, very soon I'll be releasing another in the midst of summer. So be on the lookout for more from GQueTv.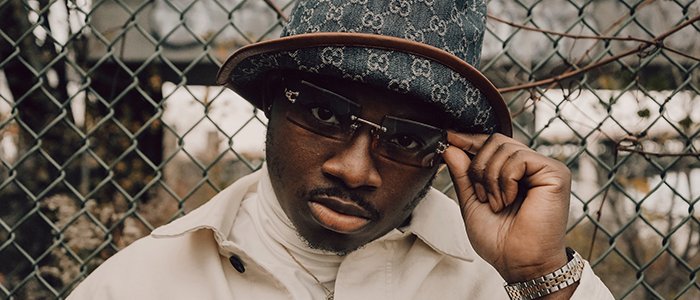 Do you want to know more about GQueTv? You can find some projects below.