Grayson is known for FX's Dave, Netflix's Black Pumpkin, American Horror Story, The Browsing Effect, TV Series NC16, ABC's To Tell The Truth, Brat Production Chicken Girls: The Movie, Dead Woman Walking, Untitled Kourtney Kang Project, John Foley: Motivationally Speaking, Vikes, Netflix's Wet Hot American Summer: Ten Years Later, Heaven Bound, Bad Girl, IFC Documentary Now!, ABC's This isn't Working, Cinemax Outcast, Zaw, Hurricane Bianca, Louis & Skeeter: The Search for Buried Treasure, Bad Blood: The Movie, The Unconventional Gourmet, Paramount Pictures Daddy's Home, Us Against The World, Adult Swim Channel Your Pretty Face Is Going To Hell, American Hero, Man Down,
"Making bad life decisions since 2004 "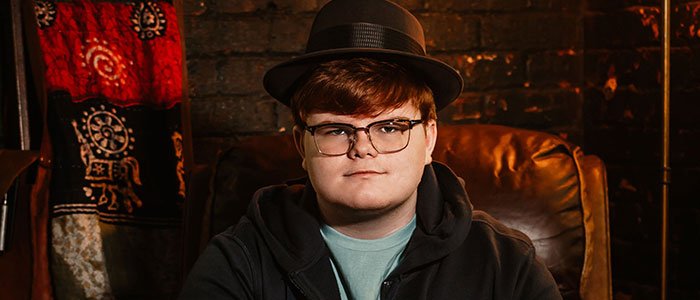 When did you start to get interested in acting?
When I was around three, I had a traumatic experience that changed my life. I do not talk about this incident much but my parents and I lived through a home invasion. My parents are my heroes because my mom was able to convince the invaders they had the wrong house, which they did.
They finally left and this gave her enough time to lock the door behind them and get me and my dad and her into a back room of our house until police arrived. After the home invasion, my parents wanted to put me in a Child Play Therapy. It was a place where a young child could go after a traumatic event and act out their feelings to help them cope with whatever was bothering them. I know even several months after the home invasion when I heard a doorbell, I would run and hide under a kitchen table. After a few years, I was able to overcome this fear.
A few years later mom ask me if I wanted to take an acting class and I usually replied "Nah". She told me later she thought I had a talent but she did not want to push me into something I did not want to do.
We lived in Alabama and the south is a great place. The Southern hospitality is the absolute best. Most of the time, people in the South are so very courteous and always willing to help those in need.
In 2012, my life completely changed. My dad read an article in the local newspapers that Grayson Russell (Diary of a Wimpy Kid) was in town filming his new movie Space Warriors at the U.S. Space and Rocket Center. The movie was being filmed in Huntsville Alabama, close to where we lived. Grayson Russell was going to be at a local movie theater viewing one of the (Diary of Wimpy Kid) movie with fans. He would be signing autographs before the movie. So, my dad got our family and one of my friends, Mason, a ticket to go watch the movie. Grayson Russell was great! He took the time to answer my questions and took pictures with me. So, the local Actor Bill Billions who owns and teaches at "Hollywood Huntsville" was at the event sponsoring Grayson Russell at this event. I walked up to him and introduced myself I said "Hi, my name is Grayson; I have red hair like Grayson Russell and I want to be an actor." Still to this day Mr., Bill tells this story. Grayson Russell mentioned they were looking for extras to be in the movie he was filming called "Space Warriors" so I volunteered to be an extra. I fell in love with the environment. I loved watching the crew move their equipment around to do the same scene but to get the shot from different angles.

The next week, my mom enrolled me in a local acting school called "Hollywood Huntsville". I took classes under Mr. Bill and Anoka Billions and later took acting classes from Gray's Studio out of LA. We would travel to Nashville to participate in an intense class once a month for two days and this is where I met Mr. David Gray of Gray Studio from West Hollywood, CA.
I booked my first web series in 2013, "Unplanned Motherhood". After that mom found me a talent agent in Nashville, Atlanta and New Orleans. It was in March 2013 I booked my very first movie, "Campin Buddies". I got to work with legendary actors like Don Most, Tom Lester (Ep from Green Acres), Ray Stevens, Victoria Jackson and Tom Logan was the best Director for my first experience.
If you were an advertisement, which would your slogan be?
Making bad life decisions since 2004
Which is the part you enjoy the most about acting?
Well, I would have to say one of my favorite films would be "Black Pumpkin" I play Lawrence "Pork Chop". Not only did I have a lead part but also because I helped around the set. It felt like I was part of the production instead of just being "in" the production. This movie will be released on December 8, 2020 on Amazon, iTunes, and anywhere there is streaming.
Also, I loved working on FX's American Horror Story Season 8, I played Wolfman. The hours I spent in makeup, and in wardrobe really made me look like a wolf. I loved it.
The short film I wrote and directed means a lot to me "John Foley-Motivationally Speaking" This film was my first short film that I wrote, directed and starred in. It is a twist on the SNL "Living in a Van Down by the River" honoring one of my favorite actors Chris Farley. I feel so fortunate to have won the Best Young Artist Award in short film that year.
Another film would have to be Chicken Girls. The character I played was Sheldon. Sheldon was a tattletale brat that spied on other students. He would spy on the other students and tell the principle what they were planning. Even though the character, Sheldon, was not liked by the student characters, I made so many amazing friends on this set. They were great to work with and I am still Facebook friends with most of them.
I loved each of my acting jobs and cannot wait to be back on set again!
Most artists say that through their art they learn more about themselves, heal injuries… In which aspects has music helped you?
I love music, I play Guitar, Ukulele, harmonica, Canjo, Diddly bow, Violin, Keyboard, Wooden Flute and Cornet. Playing music helps me to concentrate better. I love music , all kinds. I think my favorite singers are Nat King Cole, Dean Martin, Louie Armstrong , Marty Robbins, Harry James Band. I love old music. When I was a baby my mom said the only way to get me to sleep was listening to Josh Groban.
What does acting means to you?
Acting means everything to me. I love the environment of being on set and creating a new character, I hope I can be on set everyday. I love meeting new people in this industry.
Acting is not what everyone thinks it is, it is hard work and it is not able being famous, or popularity. I just want to act and at the end of the day go home see my family and play with friends on the computer/Xbox or PlayStation
Who are your idols?
Two of my favorite actors were the late Chris Farley and Robin Williams. I remember a story of Robin going to Juilliard and one of his teachers, John Houseman, told Robin he needed to go home. He would never make it as an actor. Well, Robin proved John Houseman wrong. I love that story, it gives me hope, and I hope I can give another actor hope with my story one day. The day I found out Robin had died, I cried for hours! It was hard for a while to watch his films, but I think I was looking at it all wrong. I think his films and TV series were what he was meant to give us to inspire other actors that would come after him. My favorite role from was Robin as "Mork" from Mork and Mindy but I have all his movies as well.
I will forever honor Chris Farley as I did in my short film I wrote, starred in and directed John Foley: Motivationally Speaking. I am still "Living in a van down by the river".
The video can be found at https://youtu.be/B8tSqMlg9Vg
I also would like to mention a friend of mine Eli Williams; I was lucky enough to have known such a great kid and played Pee Wee football with him. Eli was seven years old when he was diagnosed with medulloblastoma cancer. Eli loved Ford Mustangs and Legos.
When Eli turned nine he had a relapse and again at the age of ten and then one more time when he turned twelve. He was Eli "The Eliminator" friend, son, advocate for other kids with brain cancer he started his 501c foundation called "Eli's Block Party" Eli succumbed to the disease in August 2017 he will be forever 12.
He was a remarkable kid he even spoke to people about his disease I do not think I will ever forget him and how during the time he was going thru chemo he was still advocated for others that was dealing with this disease.
Therefore, my charity is https://www.elisblockparty.org/ his parent took over where he left and still raise money and awareness for this disease. I want to do all I can to support this fight.

If you didn't like acting, what would you like to do?
I would want to be an Automotive Engineer. Both my parents are Engineers. My dad is a Mechanical Engineer that worked for NASA before moving to Los Angeles and my mom is an Engineer working in the Space Industry. But, I love cars.
Especially I love Lamborghini cars. I am saving up for my first car and I would like to get a 1971 Pontiac Trans Am white with blue stripe. I love the 2018 Lamborghini Urus. The 1971 Pontiac Trans AM, 1981 Toyota Tacoma. I am currently enrolled in college via Distance Learning.
After passing the CHSPE Exam in April of 2021 and becoming a legal 18 I enrolled in college. My Degree I am currently pursing is engineering: Aerospace/ Mechanical/Manufacturing with Minor in Automotive Design. I would love to attend MIT one day. Don't get me wrong I am a huge Alabama Crimson Tide Fan but love to go and earn my degree at MIT.
Do you consider that nowadays there are more or less opportunities for new artists? Why?
I think the last two years dealing with COVID everyone has found new ways to find opportunities in our craft. We can see ZOOM Theater Production, this is something we had never seen prior to COVID. We are doing virtual red carpets.
I think HBO MAX is fantastic we get to see movies that would have gone to theater now in our homes. Don't get me wrong I love going to the movie theater, I can't wait until I have a movie I am in on the big screen but it has been great to see Wonder Woman 1984 in your home or Kong vs Godzilla. A lot of things have changed and we have all adapted to the change
What would your idyllic life as an artist be like?
My idyllic life would be being on set everyday. Being a different person and hopefully knowing someone in this world sees me and brings them happiness.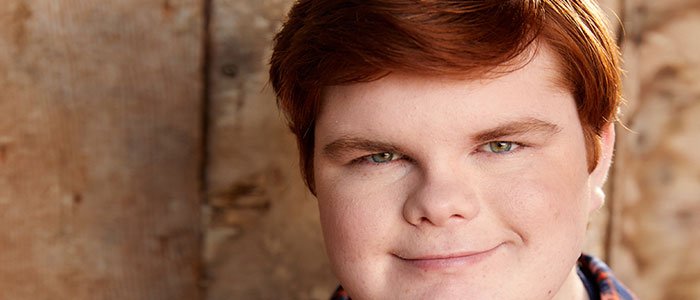 Do you want to know more about Grayson Thorne Kilpatrick? You can find some projects below.