Enxhi Cuku is an actress from Albania, and is known for her debut role in the blockbuster Albanian movie "Femrat" 2013.
She has played in the first Albanian horror movie "Bloodlands" 2017 and has starred in "The Internment" 2018, a forbidden love story in communism era in Albania. In 2019 Enxhi has participated in the short movie "Gjyshja" which has premiered already.
In 2020 Enxhi has already participated in "Me and Milosevic" sharing the scene with the famous french actor, Gerard Depardieu.
"Make the difference. Don't compare yourself with the others, follow your path"
When did you start to get interested in acting?
Before acting, I used to be involved in modeling and dancing. When I was 17 years old, I did my first audition and I won the role. Since then I never stopped pursuing my acting career.
If you were an advertisement, which would your slogan be?
Make the difference. Don't compare yourself with the others, follow your path.
Which is the part you enjoy the most about acting?
What I enjoy the most is to experience life. Creating new characters, and get under their skin. It's beautiful to have the chance to live so many lives, so many emotions and still be yourself.
What does interpretation mean to you?
For me art is very important part of my life, it means a lot for me. It's something Im growing with every day. It has all the beauty in it. Sometimes words aren't enough, because it's more about feelings.
Who are your idols?
I like very much French culture. The cinema, the music industry. I can say Edith Piaf. And I love her character playing by Marion Cotillard in 'La vie en Rose'.
If you didn't like acting, what would you like to do?
I can't see myself outside the art. Despite acting, I think I would've been a dancer or continuing like TV host.
Do you consider that nowadays there are more or less opportunities for new artists? Why?
Nowadays I think we have more opportunities because of social media. It is easier to get information, to get in touch with people in this industry. It's easier to get discovered if you have the talent.
What would your idyllic life as an artist be like?
I would love to have new projects, new roles, new opportunities… Do what you love, and you'll never work another day in your life.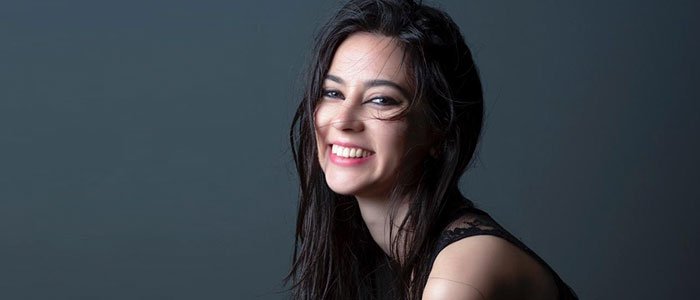 Do you want to know more about Enxhi Cuku? You can find some projects below.