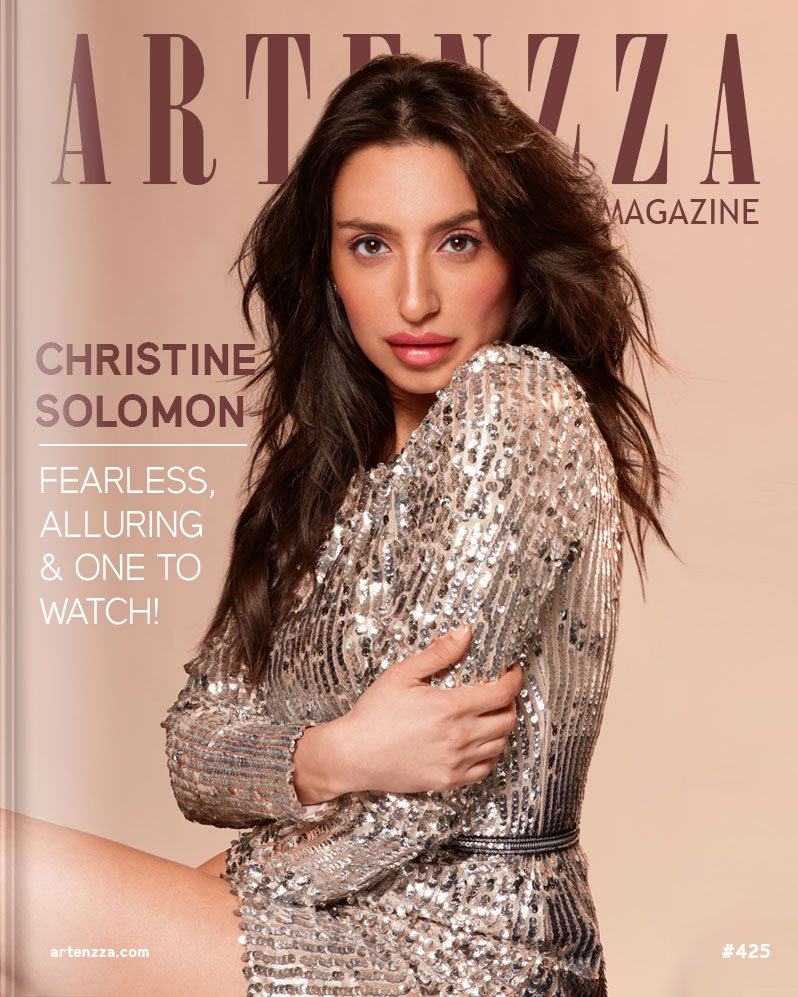 Photo: Efren Beltran Photography
Actor, Author, Entrepreneur & Advocate
Award-winning actress Christine Solomon's work has been exhibited, showcased, and displayed to millions of viewers in Egypt, Canada, and around the world on major television networks and movie studios such as HBO Canada, The Movie Network, Rotana Group (the Arab World's largest entertainment company owned by the Saudi Prince Al Waleed bin Talat), Ubisoft, as well as in print, online, and other advertising media.

Solomon and her work have been the subject of numerous articles in major international publications and media throughout the world, including The National Post (monthly readership 6.95 million), The Globe and Mail (17 million readership), MSN Saudi Arabia (monthly readership 982 million), Variety (monthly readership 31.6 million), and Screen India (monthly readership 53.76 million), among others.

On the other side of the camera, Christine has served on the 25th Annual Screen Actors Guild Awards Television Nominating Committee (SAG Awards) and has been an official juror at various prestigious film festivals across the country.
"Fearless, Alluring and One to Watch!"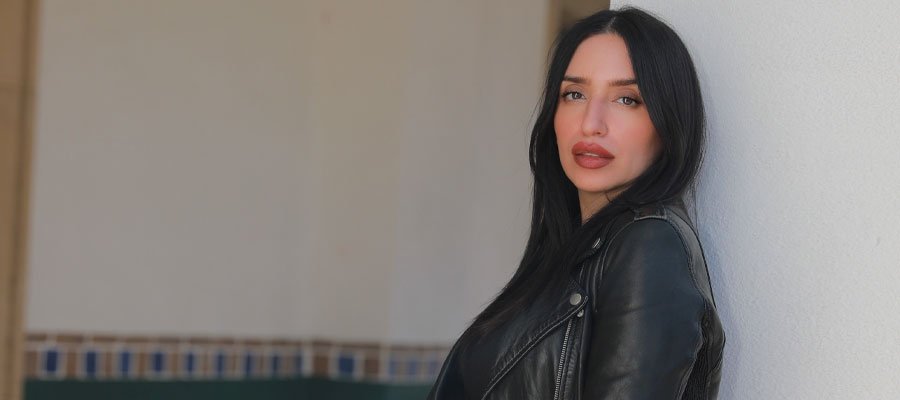 Photo: Camille Fadl Photography
I first started on stage when I was quite little. I had the most incredible experience. I began auditioning and working, just small parts here and there while in school. As I became older, my drama teacher in college encouraged me to try out for Dawson College's theater program, so I did. When I got accepted, I couldn't believe it! Theater school was fantastic; I felt like I was in the "Fame" movie. I gave it everything I had since it was a dream come true. I learned a lot about the world, myself, and the craft itself during training.

After graduating from theater school, I started working and traveling, which opened up a lot of doors for me.
If you were an advertisement, what would your slogan be?
Fearless, Alluring and One to Watch!
What does your career mean to you?
It means fun! My career teaches me to discover new facets of language, culture, history, psychology, and so much more. As an actor, I learn so much about the world and about myself, constantly expanding my knowledge base.

My career is also a tool. I can connect with people, inspire them, and help them see new possibilities and ways of thinking. I can be a voice for those who can't speak as well as spread awareness and kindness.
What is your main motivation?
My greatest motivation is seeing others achieve their dreams and realizing that we can all fulfill our biggest goals.

Every goal I reach inspires me to set another one and work toward achieving it. I'm just naturally this way.

I should also note that constructive criticism simply motivates me to work harder toward my ultimate goals. Therefore, for all those who believe that receiving negative feedback simply makes them weaker, you have the ability to make it the most uplifting experience of your life.
What is the part you enjoy the most? And the worst?
I very much enjoy collaborating with other creative people on set or on stage. Creating something that will have a good impact on other people's lives.

The saddest aspect, in my opinion, is when you are auditioning for something for which you have been preparing and given your all, only to learn that the part was already cast and that they ultimately had someone else in mind. They are referred to as "mock auditions" at times. Sometimes the director or producer already has cast an actor, but due to union regulations, they must first hold auditions for Canadian actors. Sadly, this frequently occurs when international productions film in Canada.

I try to see the bright side of these kinds of circumstances/auditions as an actor and tell myself, "You get to go to work and play."
I have quite a few people who inspires me. I love working with actors that feed other actors while performing. Unselfish actors. Actors I can learn from. Actors that are team players. Actors that are very much dedicated to their crafts such as Johnny Depp, Tom Hiddleston, and Tom Hanks. As for actresses, Cate Blanchett, Emily Blunt, and Meryl Streep. As for directors, Tim Burton and Steven Spielberg. As for music composers, I love Hans Zimmer and John Williams.

But above all, my heroes are my parents. They have sacrificed so much and have always supported me.
In case you need a break in your career, what else would you like to do?
I truly have a lot of passions, which is why I established my own acting career consulting and publishing business. I'm passionate in helping people, which is why I founded Muze Consultancy to support other actors in the industry. I have worked abroad and have been in this profession for a very long time, and I think that my knowledge and experience can be beneficial to others who work in or wish to work in the entertainment field.

We will be offering an online course for performers and those wishing to apply for a USA O-1 and EB-1A visas. People can go to https://christinesolomon.com/classes to discover more about when this course becomes available.

As a result of my love of writing, I started my own publishing firm, Hill Weiser Publishing, and released my first children's book, "Odd Ed", as well as my most recent book, "Wishing Upon A New Moon", which features artwork by the extraordinarily brilliant Nataliia Mazepa (that is two i's in her first name).

"Wishing Upon A New Moon" is a story about a girl named Pepper who's obsessed with perfectionism and control. An incident occurs in the story that pushes her to work on herself and learn new life lessons.

Book is available at Barnes and Noble, Amazon and Hill Weiser Publishing.

I will be signing and reading my new book at Barnes and Noble The Grove on July 29th at 2pm in Los Angeles. Full details can be found here: https://stores.barnesandnoble.com/event/9780062158304-0

Aside from that, I would love to one day start my own clothing brand because I love fashion.
Do you consider that nowadays there are more or less opportunities for new artists? Why?
I think opportunities for artists are greater than ever because there are so many platforms available to artists, they may now develop their work and have it seen by a wide audience. Prior to social media and other platforms, it was difficult since we had to rely on people to assist us find employment and get seen. A musician doesn't necessary need to wait for a record company to sign them; they can now publish their music on iTunes, promote it, and profit from it. And eventually, a record label will take notice of them and support their career.

The same is true for performers; thanks to GoFundMe and Kickstarter, they can now raise money for their independent films or projects.

As for writers, they don't need to wait for an agency or a publishing house to publish their work; instead, they may self-publish it and work with a team of people to help them promote it, get it seen, and eventually approach agents and publishers with their impressive work. These opportunities weren't available to us back then.
What would your idyllic life be like?
I am already living my life to the fullest. I get to travel, collaborate with amazing people, make my personal projects come to life, and I get to have fun while doing it! What more could a girl ask for? Maybe a house by the lake? That'd be awesome!
What are your next projects?
I am currently working on several projects as an associate producer.

In addition, because I have a passion for wellness and beauty, I am developing my own skincare line, Aprèm.

Aprèm will be a luxurious clean skincare line. I made sure to carefully choose the ingredients from specific and top of the line suppliers that I have been using for a long time. It has worked wonderfully for my rosacea skin, and I love experimenting with the ingredients.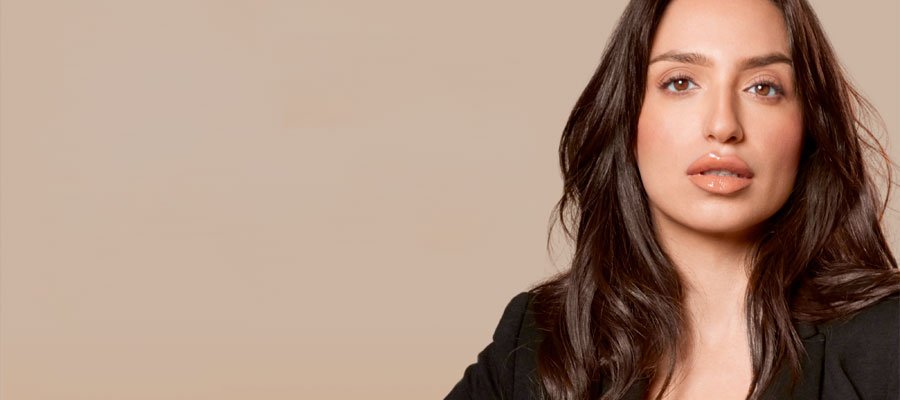 Photo: Efren Beltran Photography
Do you want to know more? You can find some projects below.