Born in 1997, Iraz Yıldız began her piano studies at age 6 with Çağla Çoker. Between 2006-2009 she studied at the Akdeniz University Antalya State Conservatory under Yuriy Sayutkin. In 2007 she was awarded an Honorable Mention at the 3rd Gavrilin Young Talent Competition in Russia, another Honorable Mention in 2009 at the Young Virtuosi Competition in Sofia, Bulgaria, and another that same year at the 1. Kamuran Gündemir National Piano Competition held in Mersin, Turkey.
Yıldız performed at the 10th International Antalya Piano Festival Young Talents Concert.  Upon invitation by Cihat Aşkın, she took part at the Muammer Sun tribute concert held at MIAM, where she performed music by Muammer Sun. In 2010 she gave many concerts under the project "Fazıl Say and Friends". She performed at the Bodrum D-Marin Turgut Reis 6th International Classical Music Festival. In 2009 she was invited by Maestro Vladimir Spivakov to the International Music Festival held in Moscow.
Starting 2010, Iraz Yıldız continued her studies at the Bilkent University Music Highschool division with Gülnara Aziz. In 2012 she performed the Schubert Fantasie for 4 hands with Prof. Muhiddin Dürrüoğlu at the Istanbul International Music Festival. In May 2013 she gave concerts at the Tonhalle (Zurich) and Bilkent Concert Hall (Ankara) with the Borusan Quartet, performing Ulvi Cemal Erkin's piano quintet.
Starting 2013 she continued her studies with Prof. Ersin Onay, and in 2015 she graduated from the Bilkent University Music Highschool division. Between 2015-17 she continued her her studies at the Royal (Koninklijk) Conservatorium of Brussels with Prof. Boyan Vodenitcharov. In 2017, Iraz Yıldız, dubbed "an interesting, charismatic, crazy talent who breathes with the music" by Fazıl Say, recorded Say's China Rhapsody for piano and orchestra with the Vienna Radio Symphony Orchestra under Maestro Howard Griffiths, which has been released as a CD under the Sony Classical label.
Between 2017-18 she studied at Codarts, Rotterdam with Bart van de Roer. Between 2018-2019 she studied at the Paris Ecole Normale de Musique with Prof. Jean-Bernard Pommier.
In 2019 she performed Mozart's Concerto in E Flat for Two Pianos with pianist Yunus Tuncalı and the Bilkent Symphony Orchestra under the German Maestro Christoph Poppen.
In January 2020 she performed the Tchaikovsky Piano Concerto at the Ahmet Adnan Saygun Concert Hall in İzmir with The Olten Philharmonic and Maestro İbrahim Yazıcı; immediately followed by a performance of Beethoven's 2nd Piano Concerto in Bursa with the Bursa State Symphony Orchestra under Maestro Antonio Pirolli.
She attended masterclasses by Siiri Schütz, Mischa Dacic, İdil Biret and many world-renouned pianists. Continuing her solo and orchestral appearances, this young artist's education has been funded by the "Young Talents Project" of the Modern Education Foundation between 2010-2020.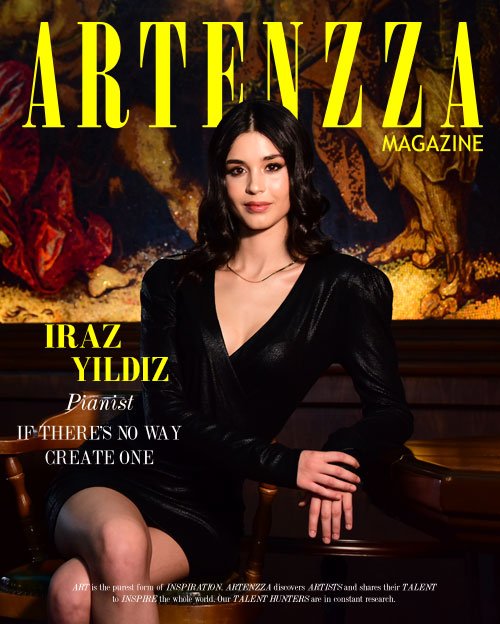 "If there's no way, create one"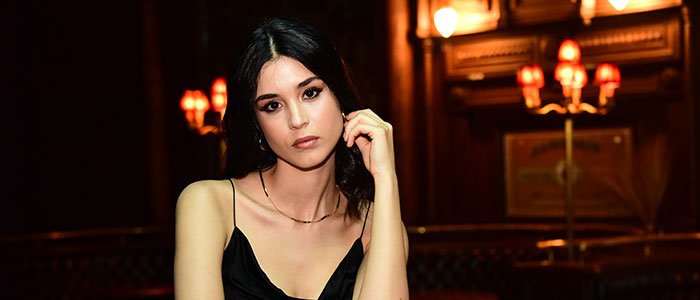 When did you start to get interested in music?
When I was very young actually. Upon my mother's wish I started taking private lessons, playing children's songs. It went on like that for a while and then I enrolled in the conservatory. When things got serious, I picked up a certain discipline thanks to my mother and started practicing like crazy. My mother was a dentist but she quit so I could practice piano. She would sit with me all day and check my work, and that really helped.
If you were an advertisement which would your slogan be?
If there's no way,create one
Which is the part you enjoy the music most about it?
Music is universal. Playing for people from all around the world, talking with them through music, sharing the music, these are all really enjoyable. Generally I try to share my feelings through music and not via speech. Ever since I was little I tried to play the piano as if I was talking with it. I guess that's my biggest difference.
Most artists say that through their art they learn more about themselves, heal injuries… In which aspects has music helped you?
Music made me mature. As a hyperactive child, I suddenly found myself with the piano, practicing. I worked really hard. I was hard on myself. I was never really satistified and I always tried for the better. With music it's very difficult to reach for what's good, but that should always be the goal. Music enabled me to get a taste of those things that are good. And that will always be my goal from now on as well.
What does music mean to you?
For me, music is the best way of expressing my feelings.
Who are your idols?
Martha Argerich, Glenn Gould, Nicolas Economou
If you didn't like music what would you like to do?
I  never thought about that. I didn't have a chance to choose but if I weren't playing the piano I would still be doing music in some other way.
Do you consider that nowadays there are more or less opportunities for new artists? Why?
I believe that people create their own opportunities through imagination and wish. In our line of work, one always has to be extraordinary. Especially in classical music, the pieces that are interpreted are almost always the same ones. One either has to have an amazing technique, a musical power, or something else. So, one has to be different, leaving one's mark. I guess this is the most difficult part of our job because you can only get ahead of the others if you do something differently.
What would your idyllic life as an artist be like?
I don't like schools or teachers that much. I only loved my high school teacher whom I closely worked with, and I learned a lot from that teacher. I lastly studied at Ecole Normal de Musique in Paris. I don't believe that music can be learned in a school. It all comes down to being interested in it and having discipline. I love music very music and it became my way of life. I imagine a universe where people don't strain themselves to get an education, where they make whatever music they want in peace and delight. Otherwise, for me personally, all I need to be peaceful is a piano.
Are you content with your practice as a Turkish-born artist?
I love my country very much. I made use of my country's resources and studied abroad but I always dreamt of coming back. I think one should return to one's homeland and become useful for the local talent after getting an education abroad. Although I'm a soloist who spends time mostly practicing, I still would like to assist talented people who are interested in the piano.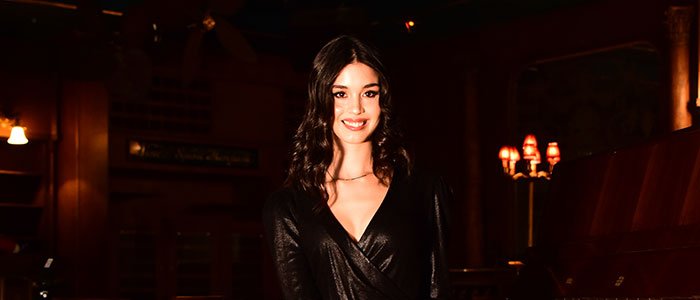 Do you want to know more about Iraz Yildiz? You can find some projects below.
Do you want to discover more artists? Follow us!