Jelena Cingara is a pianist, piano teacher, and accompanist who works both in USA and Canada, in relation New York City – Toronto. She has a DMA (Doctorate) in piano performance from The University of Utah in USA. During her career she has played in venues such as: Libby Gardner, Dumke, Abravanel hall, and Kenley amphitheatre in Utah, Carnegie Hall in NYC, as well as Arts and Letters Club, Walter Hall, and Ettore Mazzoleni Halls in Toronto. She is also a passionate teacher with over 20 years of experience of all ages and levels in Canada and USA, on both a University level, as well as RCM:) You can find Jelena's recordings on spotify, as well as the CBC radio library!
"Determined, hard working, fun, exciting, interesting, flexible, caring, sensitive, emotional and persistent"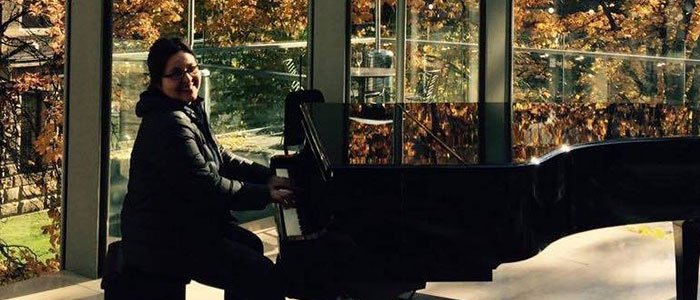 Jelena Cingara - Interview
When did you start to get interested in music?
I started getting interested in music when I was a child. I was always fascinated by the ballet shows that my friend would put up for me at her house. Later in elementary music school, around grade 5 I became very interested in piano, since I had very good teachers who encouraged it. They told me that I have a lot of talent, and that I could become a professional pianist one day. Music was always so spiritual to me, and took me to another world, a better dream world:) Even as a child, I felt that this is what really fulfilled me as an individual, and this is the feeling that I still have today every day when I play, teach, or perform music.
If you were an advertisement, which would your slogan be?
Determined, hard working, fun, exciting, interesting, flexible, caring, sensitive, emotional and persistent.
Which is the part you enjoy the most about music?
The part that I enjoy the most about music is the ability to connect with the music, the calmness that you feel when playing it, and the ability to express yourself through music. I know it is kind of strange, but it is really a mixture of all these things at once. I feel that with music you can really express yourself fully, whether through teaching when you are expressing your thoughts, and passing them on to younger generations or through performing where you are connecting with the audiences, whereas not all fields can say that they can do that. This is why artists are needed in this world today. We are open, communicative, and feel the need to connect with music, and with others, which I don't feel that all fields can do so efficiently.
Most artists say that through their art they learn more about themselves, heal injuries… In which aspects has music helped you?
Yes I feel that music is kind of like a meditation. It's a self healing, daily process. People who listen to music, perform music, or teach music daily in my opinion are happier, feel younger, and are more fulfilled. This is how i think about myself as well. I feel that music has helped me be a more fulfilled, happier, and more well -balanced person. I have never in my life heard anyone who said that they didn't really like, or enjoy music. Music is heard on celebrations, parties, it is one of the major things which helps people express joy.
What does music mean to you?
Music is the major thing that I have been passionate about since I was a child. I can play music all day long, and teach it, and it will always be interesting to me. It is great that I have found a field, and something that i really enjoy doing, and that I never get bored throughout my life with it. Once you love what you do, you get fully immersed in it, and forget about other things going on around you. I love exploring new works, as well as revisiting old ones. I love the sense of excitement, wonder, and curiosity that music brings to me. Music to me is one of the most powerful forces in the world today.
Who are your idols?
My idols are my mentors, such as my piano professor from my Doctorate, Dr. Vedrana Subotic. She is a very hard working, successful professor and performer who concertizes all over the world. I also get inspired by famous artists I see on TV, such as Alicia Keys who I feel has an enormous voice, soul and positive energy. I also like the pop Serbian artist Marija Serifovic. In terms of Classical Musicians, some of my favourite pianists are: Martha Argerich, Ivo Pogorelich, and actually many others. I love the Berlin philharmonic, as well as the NYC phil, and many others.
If you didn't like music, what would you like to do?
I really have never even taught about this, and this has never been an option for me!
Do you consider that nowadays there are more or less opportunities for new artists? Why?
I think that artists kind of have to forge their own path, and not really wait for things to happen to them. There are a lot of opportunities for performing, as well as teaching, and you have to put yourself out there, and to be proactive, whether it's when you are looking for performing opportunities, or teaching jobs. If you are passive, and just sit and wait for things to happen to you, that won't really occur. Maybe sometimes, but rarely. This kind of pro-active approach in my career, and having confidence in my abilities has had a very positive affect on my career! I recommend it to everyone!
What would your idyllic life as an artist be like?
My idyllic life as an artist would be living my life in relation Europe- North America, where I would have students, and performances throughout the year:) I really enjoy both Europe, as well as North America. I also don't like sitting in one place for a long time, so this would be a perfect kind of lifestyle for me. I also love living in climates where the weather is warmer, so perhaps somewhere by the sea.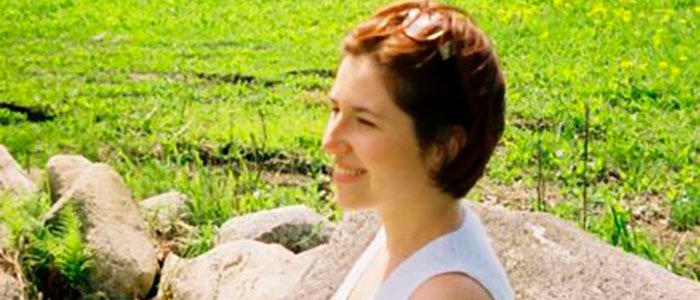 Jelena Cingara - Projects
Do you want to know more about Jelena Cingara? You can find some projects below.