JOSHUA TURCHIN is a multi-hyphenate; he's a singer, actor, dancer, musician, composer, music director, accompanist, and writer. His original musical, The Perfect Fit (book/music/lyrics) premiered at the Rave Theater Festival in NYC where it won awards for Outstanding Book of a Musical and Outstanding Ensemble, and received critical acclaim in The New York Times, NY Post and Wall Street Journal.
Broadway Records released the musical's original EP, starring Tony winner Laura Benanti. The Perfect Fit was recently live-streamed Off-Broadway from Shubert Studios at New World Stages. Select performance credits: Trevor the Musical (original Off Bway Cast), Forbidden Broadway: The Next Generation (Original Off Broadway Cast), Upcoming NBC show, two Broadway National Tours, Flounder in The Little Mermaid Live-To-Film at The Hollywood Bowl, The Pill (Off Broadway), many developmental works (lab/readings), Broadway/Off Broadway cast recordings, iHeartRadio (comedy voiceovers), various animated series and commercials including Nick Jr. and Pixar. Joshua is the host and creator of the hit web-series, The Early Night Show on the Broadway Podcast Network.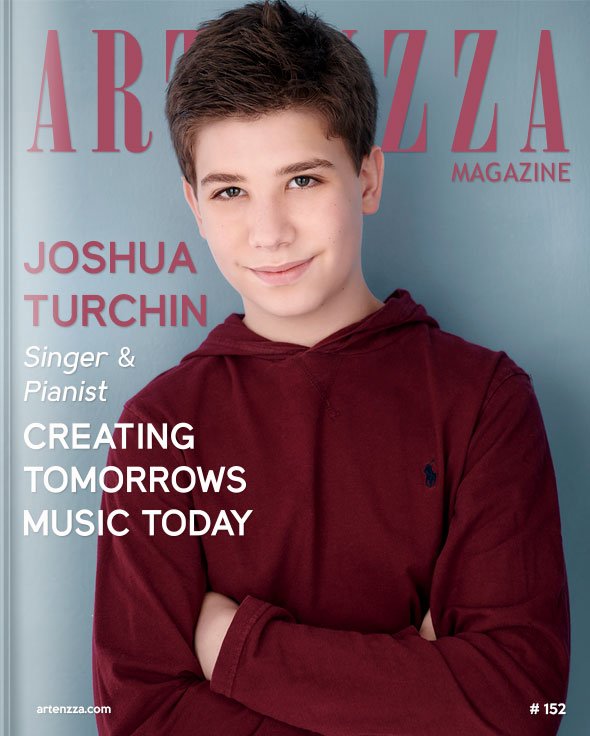 "Creating tomorrow's music today"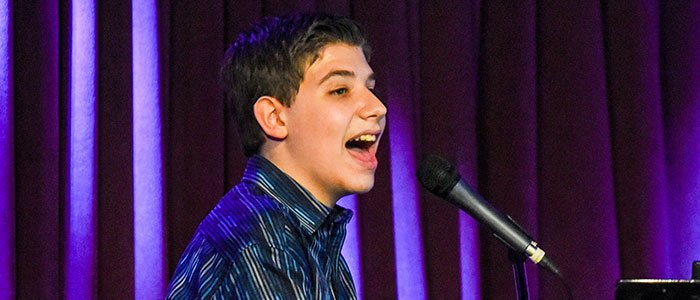 Joshua Turchin - Interview
When did you start to get interested in music?
I have actually always been interested in music. It's just kind of part of who I am. From a really young age I would tap anything to a beat and sang on key. I started playing piano as soon as I was tall enough to reach the keys. I don't think there was anything specific that ignited this interest, other than that I just always naturally gravitated toward music.
If you were an advertisement, which would your slogan be?
Creating tomorrow's music today.
Which is the part you enjoy the most about music?
It's hard to say. I really love performing, but I also love writing, composing, and orchestrating.
Most artists say that through their art they learn more about themselves, heal injuries… In which aspects has music helped you?
Music can be very healing, but it can also give you a platform to tell stories and not just your own. I love writing music that others can relate to and help them in some way.
What does music mean to you?
To me, music is a way of connecting our history with our future. I can incorporate styles from centuries ago and use them to help shape the future of our industry. They say we stand on the shoulders of giants.
Who are your idols?
Some of my musical idols are Alan Menken, Lin Manuel Miranda, and Stephen Sondheim. One of my dream moments was getting to perform as Flounder in The Little Mermaid Live-To-Film at The Hollywood Bowl and sharing the stage with Alan Menken.
If you didn't like music, what would you like to do?
Music to me isn't really work or a hobby. It's what I love to do. I did try soccer when I was five, but I would come home from the games and go to my piano and write songs.
Do you consider that nowadays there are more or less opportunities for new artists? Why?
I think there are more opportunities than ever for new artists. We have access to a wider audience than ever before with the internet and different apps.
What would your idyllic life as an artist be like?
I hope to continue writing and performing as I get older, and just keep entertaining. This is what I truly love to do.
Which are your next projects?
I'm so excited to be releasing new and original music this summer! The first single which will be released on all digital music platforms is "More Than Friends." It's a song about someone thinking that they were in a relationship, but realizing that the relationship could have been all in their mind. It's a pop song, but definitely has some theatrical elements! I can't wait for people to start streaming it on June 14! I'm working hard to develop the future of tomorrow's music, so stay tuned! 
Joshua Turchin - Projects
Do you want to know more about Joshua Turchin? You can find some projects below.