RELEASES NEW SINGLE 'HURRICANE'
Kinga Angelys is a Germany based Canadian Singer and Songwriter known for her velvety vocals, memorable hooks and alluring acoustic pop melodies. Cultivating courage, hope and happiness are at the core of her artistry which empowers and uplifts her audience.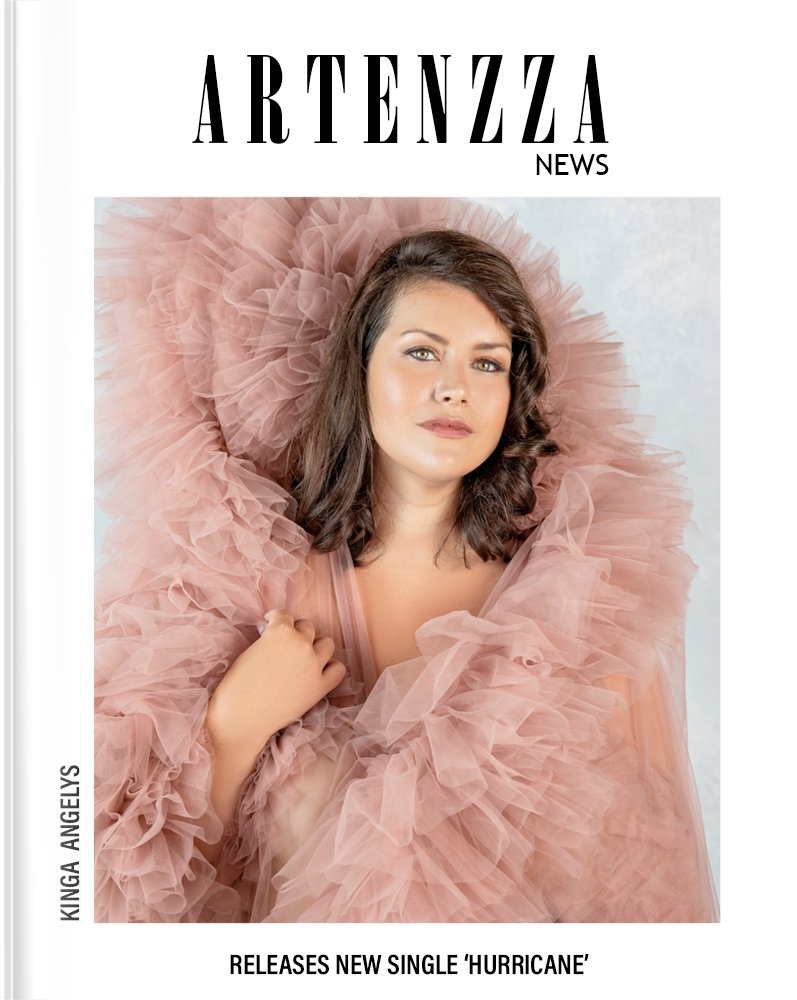 Kinga Angelys reveals an edgier track than usual and delivers an empowering and emotionally driven Alternative/Rock Pop anthem like no other. Her upcoming release "HURRICANE" awakens themes of vulnerability and resilience, unveiling our potential in overcoming obstacles. Raw, honest, and tastefully ambient, this track has loads of power and reminds us that no matter what we've been through, it's never too late to bounce back "stronger than ever." With a focus on themes like courage, resilience, and personal growth, Angelys administers to souls seeking strength and inspiration in this powerful new single.
The heart of HURRICANE was clear from the start- empowering people to face obstacles, rise above them and find a way to flourish with the powerful metaphor supporting the lyrics and melody. The sound of the song evolved throughout the process of writing, recording and production.
Kinga Angelys – Spotify playlist
Armed with an upbeat commercial pop song similar to productions of previous projects together, Angelys met with songwriter and producer Jovan Jovanov in his studio near Toronto, Canada. After taking in the composition and message behind the track, Jovan suggested driving the tune in an Alternative/Rock Pop direction while staying true to a Classic and Contemporary Pop sound. "Though initially this was a surprise, Jovan is nothing short of a creative genius and I have always trusted his strong intuition, experience and skill.
Furthermore, this choice connected me to many of my earlier musical influences as well as allowing me to highlight my vocals in an edgier, more emotional way." The arrangement of the track continued to evolve in subsequent studio sessions and listeners will agree that though this track has power, there is still a vulnerability that makes it so relatable.
"We've all had our moments of feeling powerless. A lot of songs talk about being strong and to keep fighting but I specifically wanted to capture the journey from powerless to powerful. When you've been to the bottom and bounce back with greater confidence and commitment, nothing can stand in your way. I want this track to make people feel: When in Doubt, Choose Courage."
Additionally, the track released just before International Women's Day 2022 to celebrate women at the forefront of positive change and who inspire us to break through barriers and bravely "make our own way." An acoustic version of the song will also be released soon.