Landy Garcia was born in Ecuador he travel to Canada at his young age of 10 to visit his grandfathers and he stayed in Montreal even if he grow up all his life without his mother and father, Landy Garcia always was passionate about Music in Art, he did his first song in 2015 without knowing that he has a future in the music industry.
During his career he was nominated 3 times at the Latin Awards in Canada and He win the best urban song with the song 'Claro que si' on 2020, he also win the best singer at the Premios Unidad in New York in 2019.
Landy Garcia is conquistador in Canada and his hoping his music will be workwide with his perseverance and hard work
"From a Dream to Reality"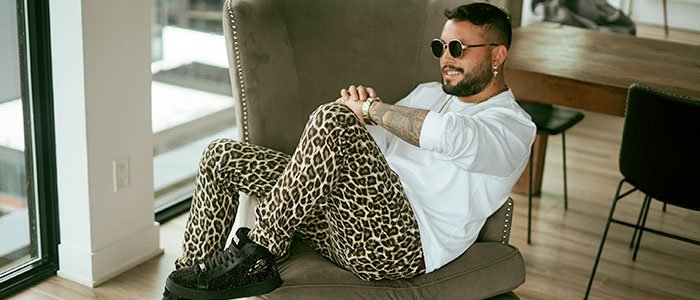 When did you start to get interested in music?
At 8 years old I was part of a musical group for my elementary School in Ecuador. I still remember the name of the school SAN ANDRES and I was playing the flute and xylophone, it was kind of my best moment of my life because, my family were really poor and when I was doing music I was forgetting all my problems.
So that's when I knew it the Art is part of my life because my soul fell satisfied.
If you were an advertisement, which would your slogan be?
Landy Garcia , from a Dream to Reality.
Which is the part you enjoy the most about music?
The creation… I think I've always loved to create music, put lyrics , melodies , structure… I always enjoy to be at the studio with my producers and song writers.
Most artists say that through their art they learn more about themselves, heal injuries… In which aspects has music helped you?
Wow!  is so true, on my situation it heal my soul, I have been through a lot of problems in my life that at some point I didn't see the light at the end of the tunnel, but music came to my life and everything changed and I always said to myself
I lost everything to be able to appreciate every details the gift of life.
What does music mean to you?
Art is my life, is the way to express all my feelings. In my book of music I talk about my pain, my happiness, my dreams, my fears …
For me Art is all
Who are your idols?
Marc Anthony, Luan Santana and Leonardo Dicapio.
If you didn't like music, what would you like to do?
OMG! That's a really good question ,I guess we become whatever we behold, so I can not thinks that I will do something else. But I was always fascinated about Architectural creation. But once again art is involved so is really hard.
Do you consider that nowadays there are more or less opportunities for new artists? Why?
I see more opportunities, because of Social media. But there are lot of artists so I guess is like a kind of a sport. The more I practice the more better ill become. Opportunities always going to be there but what is hard is to go with the right opportunity.
What would your idyllic life as an artist be like?
Being busy, traveling the world and at some point let the people sing my best songs. I will be feeling really proud of what we accomplished.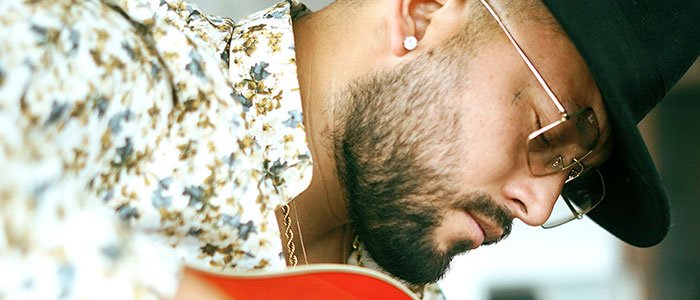 Do you want to know more about Landy Garcia? You can find some projects below.