Inspired by the great alternative singer-songwriters of the past decades from Cobain to Demarco, nowah a.k.a. Noah Kinney has been busy printing, pressing and curating his unique strain of lo-fi infused Indie Pop and Rock in his home state of Wyoming. His new single out now, "Teardrops" is a pure example of his soulful guitar work, songwriting, and artistic relevance. Inspired by a riff and road trip across his home state of Wyoming "Teardrops" has dreamy vibes and lush aesthetic that defines much of Nowah's work.
Back in his head for years, "Teardrops" kept coming back and it was birthed. Produced by Dan Searl of Lit Honey Productions this song has a breakbeat infused Indie Post Rock meets Indie Pop feeling. Drawing influence from the beautiful landscape of Wyoming, Nowah's work is a testament to his drive and artistry as he composes quality music at the young age of 17.
"The song is Inspired by the classic guitar part to The Beatles' "Here Comes the Sun", I chose the chords that sounded the most emotional to me." says Nowah
After reworking it on a trip to Jackson, WY Noah Kinney (artist name: Nowah) came up with what would be close to the final product. Later, during another trip with friends in central Wyoming he had brought my journal incase, he wrote the lyrics on that journey.
"After getting home and finally analyzing all the components, I realized this could be a really interesting bluesy/pop song. Pitching it to Dan, I think he captured that vision pretty well"
He adds, "Like most all of my songs, the lyrics for Teardrops are written about the emotions I feel on a daily basis and sort of how I feel about myself as an individual. Mostly stating how I feel about myself when I actually get to writing a song, the words are vague enough to where they can easily be twisted anyway you want. they can fit a variety of situations and emotions."
Nowah is an LHP artist and community member of the growing Record Label and Artist Collective, Lit Honey Productions based in Boston, MA (IG: @lithoneyproductions). He was welcomed onto the label this year and you will be hearing more of his unique sound with a variety of releases soon. For now grab a cup of coffee or tea and catch vibes to "Teardrops" out now on all streaming platforms.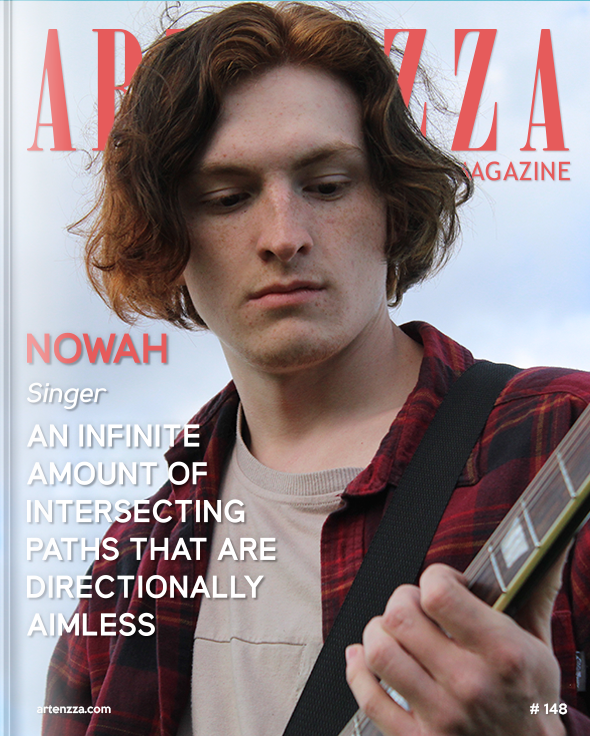 "An infinite amount of intersecting paths that are directionally aimless"
When did you start to get interested in music?
I started getting not Music when I was very young like most artists, 6 or 7 maybe. My dad always had guitars downstairs that weren't touched super often. I remember being younger and our family going to Guitar Center in Fort Collins ,CO just so my dad could look at all the different instruments. It was when I was about 9 that my dad played the riff to N.I.B by Black Sabbath that I realized it might be a cool hobby for me.
If you were an advertisement, which would your slogan be?
An infinite amount of intersecting paths that are directionally aimless.
Which is the part you enjoy the most about music?
***still waiting on this answer from him – I will circle back with that!
Most artists say that through their art they learn more about themselves, heal injuries… In which aspects has music helped you?
This aspect has affected me greatly. I use music time and time again as a way to cope with issues. They always said in therapy that writing things down is a great way to get them out of your system. I find that a lot of that writing makes great lyrics.
What does music mean to you?
Music means everything, emotions, goals, dreams, productivity. Everything that I question I find the answer in music. That's what makes it such a great coping technique.
Who are your idols?
I strive to have the integrity and honesty my Father has taught me and I want to be as hardworking as he is. Smart and handy. I also try hard to be as intelligent as I can the way that my Mom and Brother are. and I try super hard to have a good time with everything like my cousins do.
Musically however, my biggest influences at the moment are Tyler, The Creator, Kurt Cobain, Joji, and Broghan of The Athletics.
If you didn't like music, what would you like to do?
I'd go to college to learn more about philosophies, and psychology. The way the brain works is something Want to understand more than anything in the world.
Do you consider that nowadays there are more or less opportunities for new artists? Why?
I believe it is both. It is way easier to get in contact with bigger label and bigger companies due to the use of social media. However, It is harder to connect with listeners individually now that music seems so easy to create. Listeners don't always think the artist has put everything into a body of work and presents them for it. Creating less and less opportunities for the artists to act on.
What would your idyllic life as an artist be like?
This is very simple. Another musical artist I take inspiration from, Mac DeMarco, is sometimes called the richest hippie. He's become very successful and has definitely made an impact on my life and way of thinking, if not others, while still being humble and happy.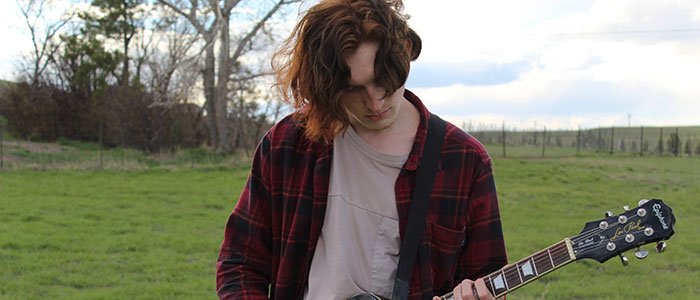 Do you want to know more about NOWAH? You can find some projects below.