PRESENTS NEW SINGLE '#ZEHN'
Robert Bonet is a New Simplicity Pianist and Composer born at Juneda (Lleida) in 1984. With Sensibility and Elegance works the New Simplicity genre on a variety of styles.
The pianist and composer presents his single #ZEHN, the introductory song of his tenth studio work where, as a Greatest Hits, he will review all his work to date.
#Zehn, ein einfaches Lied, which is how the album will be called, is a one-track album with duration of 1 hour and 20 minutes, where the composer has mixed, with the wonderful production of Rafael de Guillermo, his 30 best songs.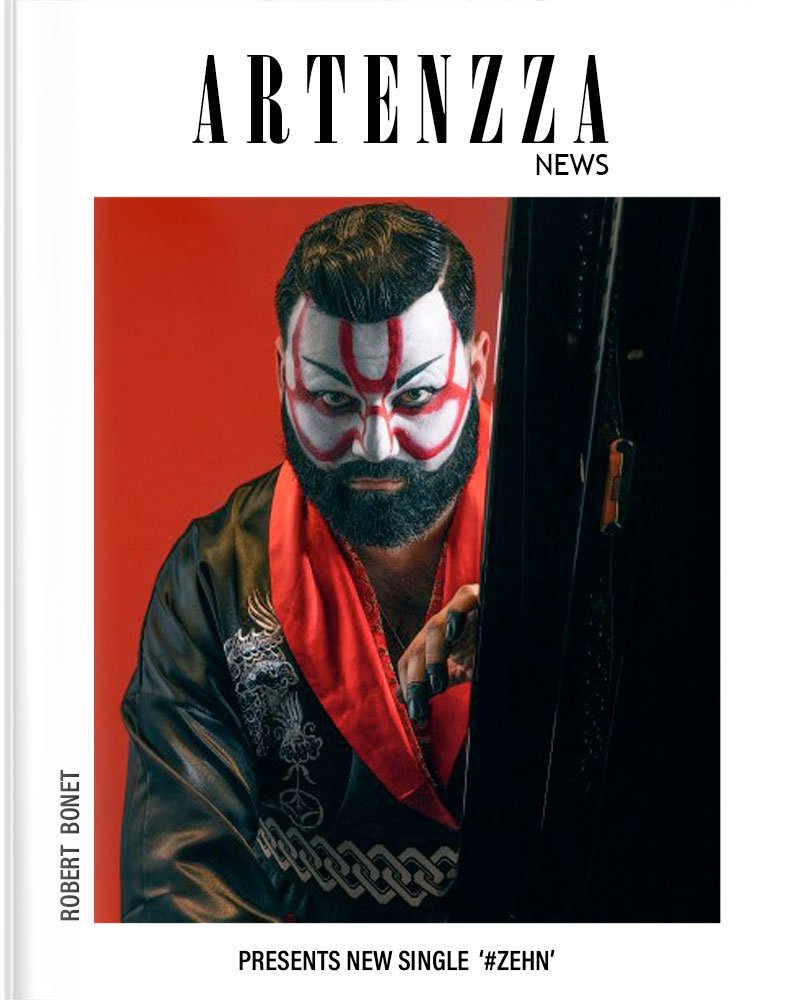 With a chill and lounge style, it uses electronics and orchestration together with the piano as main elements. Even so, composer and producer play with various genres, from flamenco to more Spanish pop. We can find the voices of Miriam Riau, RYK, Christian Baez and Bette Schindler, and 4 different languages: Catalan, Spanish, English and German. An international journey from the original New Simplicity piano to today's new electronic experiences.
The single will come out with 2 video clips, one in English and one in German. They are directed by David Hidalgo Moreno and his company Vidéame (also independent) and the seal of the DOP Artur Cruz, a great professional from the ESCAC of Catalonia. Inspired by the old Japanese Kabuki Theater, it was shot in Aitona (Lleida) and in Barcelona last March.
Kabuki is a form of traditional Japanese theater characterized by its stylized drama and the use of elaborate makeup on the actors. This makeup provides an element of style that is easily recognizable even by those who are not familiar with this art form. Rice powder is used to create the white oshiroi base and kumadori enhances or exaggerates facial lines to produce dramatic animal or supernatural masks. The red color expresses the character's nature and indicates passion, heroism, and righteousness.
The session involves these characteristics of the 2 characters that appear in the video clip and in the photos, where we have represented the inner demons of the protagonist and her struggle and acceptance of them through an imaginary space that includes music and dance. The Make Up has been in charge of Emma Lopez by Defcon1makeup.
Robert Bonet's – Spotify playlit
With these words, the author has defined this work: "It has been the album with the most affection and dedication to date. It has taken more than 7 years of composition and arrangements, giving my works one more twist, reaching unexplored terrain. I am very satisfied and it has been an honor to work side by side with Rafa, he is one of the greatest in this country".
Along with these two versions, 3 remixes and one instrumental will also be presented and will be released on all digital platforms on July 1, 2022.
The release of the single on vinyl is scheduled for September/October, which will include a sheet with two photos from the photo shoot Fran Ruiz did for them. The cover has a design made by Raúl de Diego. The album is scheduled to be released for Christmas 2022 in physical Digipack format and on all digital platforms.