Justin Payne, also known as StaJe has been on quite the journey, a journey that for some would be deemed as too much, when the trials, obstacles and hard times are all but never ending, some perish, some turn back and others crumble under the pressure of life's darkest corners.
However Justin Payne did the opposite. Born in Columbia, South Carolina, the artist has always had a knack for music. It was in his early years that he credits to his initial exposure into music, his mother being a highly talented vocalist, StaJe reminisces on early moments spent in front of the TV with his mother singing to old classics together.
A talented athlete also, the artist realized his true calling resided in his inner passion and drive for music, as such the artist had some tough and significantly life changing decisions to make. The main decision being to move away from every- thing he knew in search of his dreams and goals. Justin left for the entertainment metropolis known as Los Angeles, a city scoped in history of darker stories and not just bright movie lights. The artist found out the hard way that this was not going to be an easy task by any stretch of the imagination.
StaJe then ended up in Los Angeles's most unforgiving and soul destroying place of refuge, Skid Row. An unthinkable place for most people, Justin had nothing but a dream; he stayed there for months, miraculously finding food when he needed it. Living life day by day, pushing through the internal torment with a clear vision of one day, making it, one day becoming something, he refused to give up.
Incredibly an old friend from Justin's college days had moved into town and the two reconnected, Justin was kindly given his sofa as a place to stay, and then within a short time found a job. In a sudden and unbelievable turn of events Justin was finally in a better place. He exceeded in his job, whilst still keeping music as the centerpiece of focus. The artist was earning a good income which then enabled him the opportunity to focus on what was important: Music.
Opening up his own recording studio and Launching his record label Fam Enter- tainment. StaJe, has many exciting plans when it comes to music. After releasing his Debut Single "Keisha" and landing #15 on the Top 150 Indi Global Billboard Charts and #54 on the Top 100 Global Billboard Charts a lot has changed for the former homeless man. Expanding his area of expertise to also support, nurture and grow upcoming talent, artists can most definitely learn a thing or two from StaJe. What's most impressive though is not just StaJe's musical talent but his undeniable and breathtaking story that will inspire for generations.
"Be brave and chase what you love the most"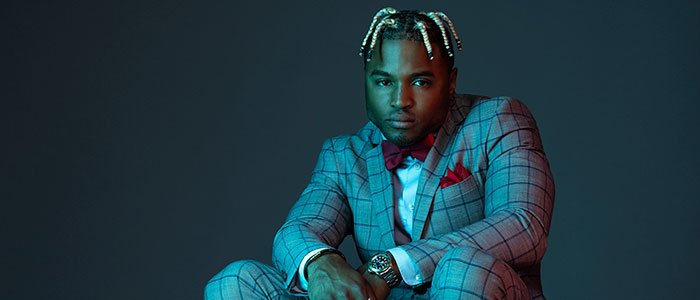 When did you start to get interested in music?
I use to always sing as a kid. I can remember when I was about 5 years old standing on my bed with a hat on head dancing and singing to Usher while my mom watched me perform. So I'd say my whole life.
If you were an advertisement, which would your slogan be?
Be brave and chase what you love the most
Which is the part you enjoy the most about music?
I love the creating part of music. Sitting there and listening to the sounds until one makes you feel something and then changing that feeling into a melody. The melody then turns into words you can truly mean based off of how the beat made you feel. It's always something different. I love to bring that feeling to life and then add it in a music video!
Most artists say that through their art they learn more about themselves, heal injuries… In which aspects has music helped you?
Music has helped me deal with anxiety and depression. I had it bad! It's crazy because I never ever dealt with that in my entire life until 2019. I was going through a lot. But I challenged myself to be more creative and to write more for myself and others. During this time I gave up drinking and smoking altogether. It's been 2 and half years now since I picked up a bottle or sparked up. Thanks to music I have healed my wounds and depression which now allows me to live a sober clean life.
What does music mean to you?
Art is everything! To me everything you do is art, from waking up in the morning to make a sandwich down to drawing on a canvas. How you can covert a vision into realty takes art. It's not always simple though. Anything you do that requires to be creative or to create something from nothing is a form of art. I believe we are all artist in our own desired ways.
Who are your idols?
I have 2 idols.
One is my mom! It is just amazing how she raised 4 boys on her own. Working 3 jobs and coming home in time to feed us and make sure we had love. She's my super hero!
The other is Michael Jackson. Just how remarkably talented and creative he was with not only his music but all his music videos. My latest music video was inspired by him. It releases October 10 and I couldn't be more excited!
If you didn't like music, what would you like to do?
I'd probably be on someone's football coaches staff mentoring kids. As I get older I realize how much these people matter. My coach in high school Coach Krist and coach Amik played a huge role in my life and still to this day I apply their teachings in my daily life. I just wanted to spread as much knowledge and live as I can while I can.
Do you consider that nowadays there are more or less opportunities for new artists? Why?
There's way more! Social media had made it incredibly easier for artist. Not that it's easy by no stretch of the imagination! It's just now you have Instagram Twitter and TikTok where so many artists have made a huge name for themselves without a label. A ton of millionaires have been made on TikTok and it's only been out for 2 years. So many influencers and artist have reached monumental heights from Instagram. The industry is ever evolving, so I'm just along for the ride.
What would your idyllic life as an artist be like?
For me, I'd have all my time dedicated to making music. There's plenty of artist like me who are fighting to make this music thing there 9-5. We work 9-5s to pay the bills but also to invest in ourselves. We just want the chance to be heard for an opportunity to make this our careers and not just a hobby like most that's doing it.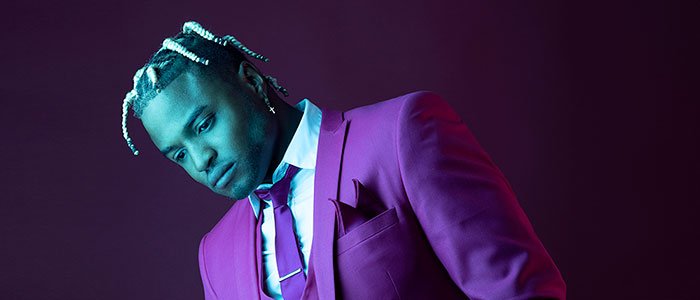 Do you want to know more about StaJe? You can find some projects below.