FROM BEING BROKE IN A FOREIGN COUNTRY TO AN INTERNATIONAL CAREER…THIS IS THE POWER OF BIG DREAMS"
Tancredi Hill is an Italian pop singer-songwriter who lives in the UK.
He moves to London with no money and no knowledge of English.
"No matter who you are, you can archive anything!"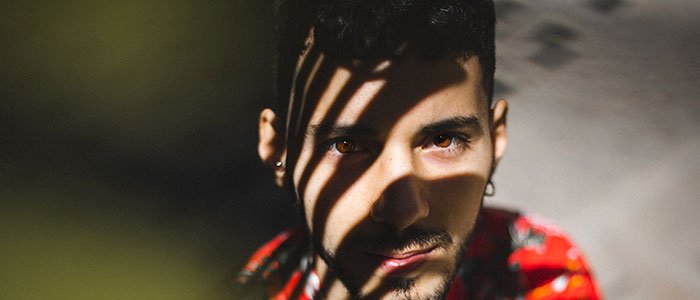 Tancredi Hill - Interview
When did you start to get interested in music?
I started singing when I was 2 years old. My parents bought me a little record player with a microphone and I used to sing everyday. At that time I couldn't even speak properly yet but I loved hearing my voice coming out of the speaker.
If you were an advertisement, which would your slogan be?
No matter who you are, you can achieve anything!
Which is the part you enjoy the most about music?
I think creating music is like letting people coming inside your own world and experience your life for a moment.
My music exist only in my mind and find a way to take that idea into reality and let everyone experience a new way of thinking its amazing.
Most artists say that through their art they learn more about themselves, heal injuries… In which aspects has music helped you?
Yes, when I was at school I got bullied so much for so many years. I didn't want to go to school anymore and I wasn't motivated at all in general…I was into art and not football like the rest of my classmates and for that I was an "outsider" or a weirdo. It took me a while to be at peace with the fact I was talented at music and not at sports.
One day someone gifted me a Michael Bubble record called Caught in the Act and that record changed my life.
I listened to that record every single day during my depression period… it was a limited edition record with the DVD of live concert…
I watched that concert for months until I literally consumed it and it didn't work anymore.
The record took me to another planet where I saw new possibilities, it gave me new goals because I wanted to be like Michael Bubble and sing in front of people. It gave me a purpose in life.
Today after many year I still sing Michael Bubble songs when I perform live and I've learned to love and accept myself exactly as I am and I want to inspire people to do the same.
What does music mean to you?
Music means freedom to me . Its a powerful tool that breaks barriers.
Who are your idols?
There are many.. Michael Jackson, Beyonce, Lady Gaga, Freddy Mercury, Ed Sheeran, Anne Marie, Luther Vandross, Stevie Wonder…..
If you didn't like music, what would you like to do?
I think I would probably travel the world in a Van taking pictures of people and places…
Do you consider that nowadays there are more or less opportunities for new artists? Why?
I think the music industry has changed dramatically since Social Media, Spotify and Downloads became a thing worldwide and Labels don't invest in new artists anymore unless they have a big following.
This doesnt mean young artists don't have opportunities, it actually means more freedom for the artist.
You can choose what music you wanna release, when, and where.
You have total freedom over your style and your music and you can comunicate with your fans, take them into your world. I also believe that working hard will take you somewhere soon or later.  If nobody gives you an opportunity, then create it yourself.
What would your idyllic life as an artist be like?
I would be singing every night, trying to inspire people to love themselves more, to like themselves the way they are and to live an authentic life.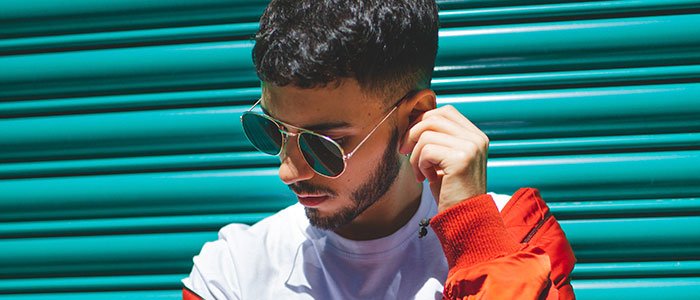 Do you want to know more about Tancredi Hill? You can find some projects below.