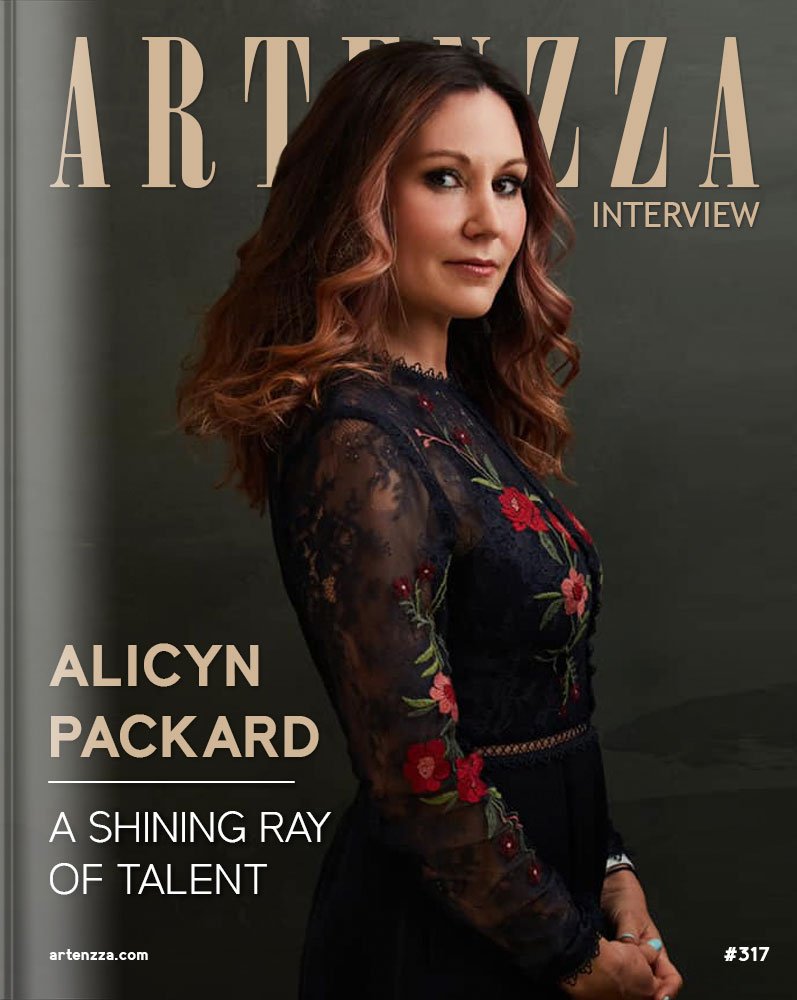 Alicyn Packard is best known as one of the most sought-after voiceover artists in Hollywood. Starting with her first series for Cartoon Network  where she voiced 3 series regular characters on The Mr. Men Show, she went on to voice characters on such shows as The Tom and Jerry Show, Rugrats, Yokai Watch, Space Racers, and Man with a Plan just to name a few. Branching into the Video Game Genre, Alicyn's talent can be heard as Chef Tulio in the award-winning Ratchet & Clank: Rift Apart, Minnie Ambrose in Outer Worlds: Peril on Gorgon and TIE Fighter Pilot in Star Wars: Squadrons.
Upcoming projects include  Transformers: Beyond Reality, a new VR game for PlayStation and PC and the Neon White video game by Annapurna. National brand campaigns for Clif Bar, Constant Contact, and Ameriprise to name a few, have also utilized the unique voice of this talented artist. Alicyn can also be heard as Cris on season 2 of It's Pony where she plays Bobby Moynihan's sister. As a writer, this multi-hyphenate artist is a member of the WGA Animation Caucus and has written for such shows as Barbie: Dreamtopia and Poppy Cat.
She hosts and produces a weekly interview show and podcast entitled Alicyn's Wonderland in which she interviews some of the biggest talents working in animation and games. Alicyn's talents have not gone unnoticed in the industry which has nominated her for three Voice Arts Awards for excellence in voiceover including Best Character Performance (Rugrats), Best Overall Performance Television/Web Promo (Disney+ Foodtastic), and Best Commercial Performance (Clif Bar), and also a BTVA Award for Best Female Lead Vocal Performance. When not working, Alicyn enjoys doing Acro Yoga and taking her adorable travel trailer to National and State parks with her husband and son. 
"A Shining Ray of Talent"
When did you start to get interested in voice acting?
I was the type of kid that wanted to not just act in a play, but write it, direct it and cast all the neighborhood kids.  I'd carve out the perfect role for each personality. We'd make our own sets, design costumes and put up the show in our backyard. So basically not much has changed since becoming an adult.
I've somehow managed to turn my passions into a career as a voice actress for TV, film and video games while also producing and hosting a video podcast for my YouTube Channel called Alicyn's Wonderland, where I share weekly episodes interviewing some of the top talent in the animation and video game world. It's a wild world collaborating with fun and funny folks and I wouldn't have it any other way. 
We heard you recently won two voice acting awards at the One Voice Awards in Dallas. What was that like?
Voice Acting is a craft that I'm very passionate about, so taking home the award for BEST CHARACTER PERFORMANCE – FEMALE as well as PROMO – BEST OVERALL PERFORMANCE was a dream come true! In many ways, voice actors are hidden from sight. Unlike on-camera actors, who are recognized as their characters in public, voice actors fly under the radar. No one at the grocery store knows that I've acted in dozens of television shows and movies and in many ways, that's a huge plus in everyday life.  
But for us voice actors to have a moment to come out of the shadows and be recognized for our work by casting directors and industry peers is an absolute delight. It's an honor to be among the honorees and I am deeply grateful to be among a community of artists that push me to grow.
What is it like to be honored in two completely different categories? 
One interesting thing about the world of voice acting is that many actors tend to work more in one particular category. I've been fortunate enough to explore many aspects of this industry in my 20+ year career and I love them all! Voicing original characters for animation and video games is probably my favorite, but I absolutely adore doing promotional spots for film and television.
The spot was a television promo for Foodtastic on Disney + starring Keke Palmer. The writing was beautiful and it was such a delight to sink into that fantastical world and help to bring it to life. I'm so grateful to book work in a variety of categories because it makes each day unique and keeps me on my toes. 
If you were an advertisement, which would your slogan be?
A Shining Ray of Talent
Most artists say that through their art they learn more about themselves, heal injuries… In which aspects has your journey helped you?
My life has not been without struggle, so to anyone in a difficult place, know that you're not alone. I truly believe that when we work every day to continually craft the best version of ourselves, we will be rewarded with a beautiful life. But we need to look inside ourselves and question what we really want.
It might not be perfect, but it will suit you and your unique desires. I think committing to a life as an artist allows me to always move forward and deal with my hardships through the act of creating instead of consuming.
What does your voice acting mean to you?
My art is the physical expression of my ideas wrapped up in the package that best suits the medium. It's fluid and evolving. It's the legacy I leave behind and my greatest hope is that it uplifts and inspires others toward their greatest joy.  
Do you consider that nowadays there are more or less opportunities for new artists? Why?
There are always as many opportunities as you can create. There are certainly more opportunities now for your work to get seen, which is a huge plus for up and comers. The hard part is staying on track and not allowing your work to get watered down in a sea of trends. But keep creating and taking good care of yourself and the opportunities will compound. 
Who are your idols?
An artist like Dan Povenmire who continues to create and connect through his work as a show creator and content creator. I love how Dan isn't afraid to do it all, and he does it so well. From his art to voice acting to songwriting he's in the sandbox creating every day at the highest level. 
The legendary voice actress June Foray is another idol. June created so many classic character archetypes that are still referenced today like Rocky and Natasha from The Adventures of Rocky and Bullwinkle to Grammi Gummi in Gummi Bears. Her career spanned decades and really influenced the whole genre. Beyond that she was the nicest person you ever met. I aspire to leave an impact like that one day. 
What would your idyllic life as an artist be like?
I voice the autobot Windblade in the upcoming VR game, Transformers: Beyond Reality for Playstation VR and Steam VR. I'm honestly THRILLED to be joining the Transformers universe, especially since my son is currently obsessed with his Transformers.   It was so fun bringing Windblade to life and I can't wait to see what the fans think of this new incarnation!
Do you want to know more about Alicyn Packard? You can find some projects below.