Andre Robinson was born in Southern California and began his career at the age of 6 years old when he landed the role as a baby Meerkat in the animated feature film Khumba with Laurence Fishbourne. Since then, his voice can be heard in over 2 dozen box office and feature films such as the Oscar winning film Twelve Years a Slave, Despicable Me 2, The Best Man Holiday, and Bilal.
His voice over career soared on the small screen as well with such big roles as Donny McStuffins on Disney Jr.'s Doc McStuffins, Niko in Amazon Prime's The Sword of Light, Cutter in DreamWorks' Animation show Dragons Rescue Riders, Oliver on Cartoon Network's Summer Camp Island, and Clyde on Nickelodeon's The Loud House. Currently, Andre plays the role of DJ on Disney + Cheaper by the Dozen. When he is not working, he enjoys playing Fortnite and Brawlhalla with his friends as well as riding his bicycle or hoverboard and spending time with his family.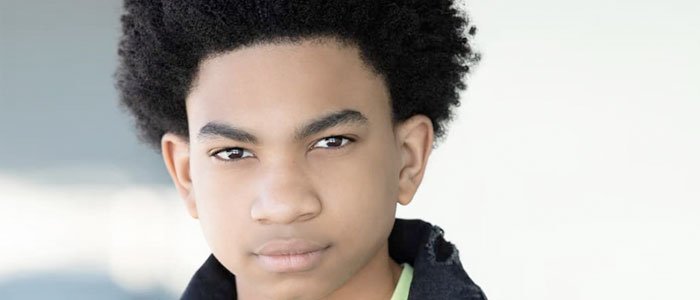 When did you start to get interested in acting?
When I was six years old, my mom quit her job to stay home with me full time. Her friend, who managed children, encouraged her to put me in the entertainment industry and she decided to give it a try. Initially, as a kid, it was just fun. I didn't even know I was "working!" Later, when I realized it was a profession, I knew I was born for this. Acting is my greatest passion.
If you were an advertisement, which would your slogan be?
THERE IS NO PLAN B
Which is the part you enjoy the most about acting?
The greatest joy I have is voiceover and bringing characters to life. I literally get charged when I get voiceover auditions!
Most artists say that through their art they learn more about themselves, heal injuries… In which aspects has acting helped you?
I was literally picked on by a teacher in 1st grade. She constantly told my mom I should be reading better. I was just learning for goodness sake! Unfortunately, it tanked my confidence. My mom pulled me out and began homeschooling me. It helped greatly. But, when I started reading scripts over and over, almost every day, my reading and confidence skyrocketed. It truly helped me excel.
What does acting mean to you?
I've been working in the industry for 11 years now and it's a part of my DNA. It stretches me; I'm constantly learning; and I absolutely love what I do. I can't imagine doing anything else.
Who are your idols?
My greatest idol in voice acting is Tom Kenny. In my eyes, he is brilliant in the way he brings characters to life. Theatrically, my greatest idol is the late Chadwick Boseman. His range never ceased to amaze me. He was an acting genius.
If you didn't like acting, what would you like to do?
Write scripts and design and sell my own merch.
Do you consider that nowadays there are more or less opportunities for new artists? Why?
I believe there is always room for new artists. There are many more opportunities now with social media, streaming services, etc. What new artists need to remember is that the entertainment industry is a field of rejection. They can't take it personally and bail out. They cannot give up…especially if it's their passion.
What would your idyllic life as an artist be like?
Recording every day and being on the other side of voiceover as a Voice Director. That's where I'm headed.
Which are your upcoming projects?
I have several movies coming out where I'm looping. One that was recently released is Thor: Love and Thunder. I also just booked a voiceover series regular, lead role that I'm really excited about.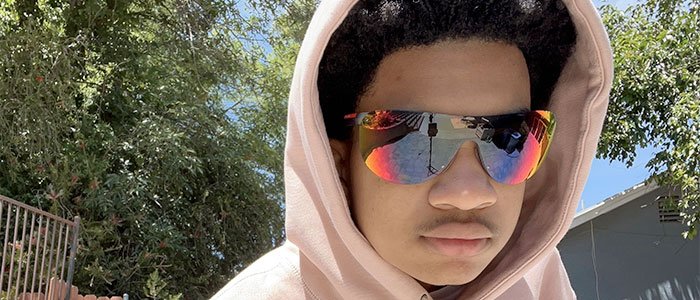 Do you want to know more about Andre Robinson? You can find some projects below.