Considered to be one of the most expressive musicians of her generation, Anna Savkina has been awarded top prizes in many prestigious violin competitions, including Sendai Competition in Japan, the Louis Spohr in Germany, David Oistrakh in Russia, Heino Eller in Estonia, Buchenau Spring in Germany, Andrea Postacchini in Italy, Astana Competition in Kazakhstan.
"To reach the goal, we must first go"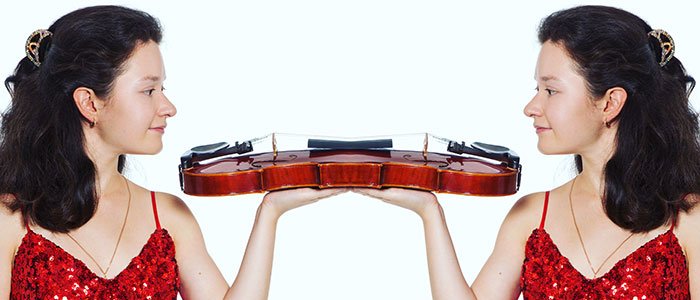 When did you start to get interested in music?
When I was a child I enjoyed listening music, singing and dancing. My parents are not musicians but they were interested in the arts a lot. They noticed my passion and began to develop my love of music. I remember our home concerts where my godmother played an accordion and I danced. I listened to classical music concerts on TV.
I was 5 years old, my Mom came with me to music school for extraordinary children. I was such a tiny girl that I could not reach the piano keyboard, and the school principal decided the violin will be a better fit for me, so I was assigned to this beautiful string instrument. I have heard later I showed exceptional musical abilities from a very early age. I quickly became a winner of several international competitions in Moscow, Novosibirsk, Khanty-Mansiysk, and Yakutsk. And soon I was invited to study in Moscow.
If you were an advertisement, which would your slogan be?
«To reach the goal, we must first go» by Honoré de Balzac
Which is the part you enjoy the most about music?
If I love a piece I want to share this with as many people as possible. The composers put their emotions into their pieces when they were writing them and you have to use your own key of the heart to understand their intentions. I have to work on it for a long time to get it right. Not-precisely expressed music is like a brilliant poetry with a grammar mistakes: it would sound distorted. Music without emotion is no music. So it is essential to me. Some works have been written in a certain style and with that in mind you offer your own interpretation. It just has to be absolutely convincing. The music and the emotion has got to take a hold on you. I really enjoy to be on stage and share my own musical view with people.
Most artists say that through their art they learn more about themselves, heal injuries… In which aspects has music helped you?
Music helped me to feel more strong myself, to cultivate the strength of will.
What does music mean to you?
To me, music is a kind of language. It's about speaking, about telling stories. I want an audience to really know who I am and what I think and feel!
Who are your idols?
Ever since I was young, the violinists of Soviet Union period were my most esteemed models for how the violin should be played. Heifetz, Oistrakh, Kogan… From about my 15 years old I began to get involved in the playing of modern violinists. Julia Fischer and Janine Jansen are my favorite performers nowadays.
If you didn't like music, what would you like to do?
I can't imagine my life without the violin. Perhaps I would have my own business and travel a lot around the world.
Do you consider that nowadays there are more or less opportunities for new artists? Why?
There are more opportunities in my opinion. Let's analyze it at the example of classical musicians. We can freely choose any places for studying that are open internationally in all countries. Musicians can find themselves in the field of chamber music, solo or orchestral performance. There are a lot of courses and master classes to improve your skills. Big festivals and events help us to meet and collaborate with other artists. Thanks to the development of socials all this has become more accessible. Many musicians have own blogs and share their experience with a large audience.
What would your idyllic life as an artist be like?
It is a good question! I represent the ideal life of artists beyond rivalry. Competition drives people improving themselves and awakes new opportunities. At the same time that doesn't allow artists to be the artists and create freely something new for the people. Musicians try to make good money playing as many concerts as possible… So they improve their career prospects. I would like that all performers can work comfortably. But if thinking not globally… I want to be interesting to the audience and I dream to live in a villa by the sea playing the Guarneri violin.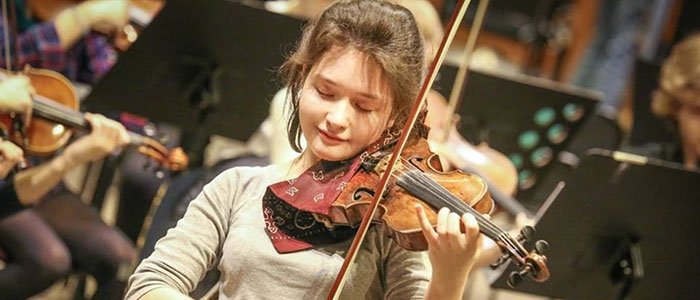 Do you want to know more about Anna Savkina? You can find some projects below.
Do you want to discover more artists? Follow us!