Pianist, Conductor & Producer
Arın Aykut is a pianist, conductor and music producer. He received his first education on music from his father, an opera singer. He holds a BA in Piano at Ankara State Conservatory and Prague Academy of Performing Arts. He later received an MA degree in Conducting at Chopin Academy of Music.
He started producing music in his undergraduate years and composed music for a number of plays, short and feature length movies, animations, and commercials. Nowadays, he continues his projects in composition and music production together with his career in conducting and as a pianist.
"The pursuit of simplifying complexity: Music"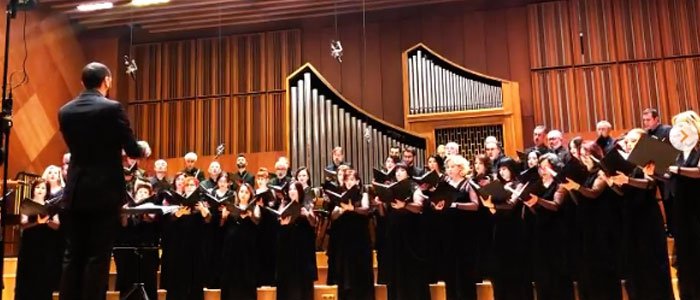 When did you start to get interested in music?
As my father is an opera singer, actually a tenor at Ankara State Opera, I have been interested in music since I was 8. I even remember enjoying my time at the backstage during my childhood. Then, at the age of 9, I had a role in a musical that my father wrote. Therefore, I can say that I grew up with music.
If you were an advertisement, which would your slogan be?
The pursuit of simplifying complexity: Music
Which is the part you enjoy the most about music?
The part that I enjoy the most about music is to create and in my profession, I can create in three ways. Firstly, as a conductor, when I conduct an orchestra or a choir, I can recreate the composition with my feelings and imagination thanks to all the talented musicians. Secondly, when I play the piano, I always try to make some major changes in the way I perform as much as the composer or the composition allows. In this way, I can show that it is my performance, not anybody else's. Finally, as a music producer, I can create a world in which I am allowed to reflect what is on my mind and in my soul, at any time I want and for as long as I desire.
Most artists say that through their art they learn more about themselves, heal injuries… In which aspects has music helped you?
Thanks to music, I fell in love with science and started to care about things other than some everyday problems. That is to say, in order to be a musician, you need to learn history, theology, mythology, popular science, fine arts, architecture, linguistics, and so much more. When you are busy with improving yourself in these areas, you cannot allow yourself to get stuck with minor issues.
What does music mean to you?
For me, music is a friend that will never abandon me, lie to me, resent me, or vanish as long as I invest my time and open my heart to it.
Who are your idols?
Hans Zimmer. What more can I say?
If you didn't like music, what would you like to do?
I would love to be an astronaut, surely. Because who wouldn't like to listen to the soundtrack of the movie Interstellar by Hans Zimmer while watching the blue dot up in the space.
Do you consider that nowadays there are more or less opportunities for new artists? Why?
Nowadays it is easier to create and release new things thanks to the developments in technology and the internet. Nevertheless, it is also a lot more difficult to prove yourself and get what you deserve since there are millions of new artists all around the world.
What would your idyllic life as an artist be like?
As an artist, I would resemble my idyllic life to the Portrait of Jadwiga Dembowska by Leopold Horowitz firstly because it does not have the purpose of drawing all attention at first glance. It is plain but pure, and as soon as you get into the details, you realize the harmony and aesthetics of simplicity. To conclude, it is true to life, not exaggerated, and reflects serenity.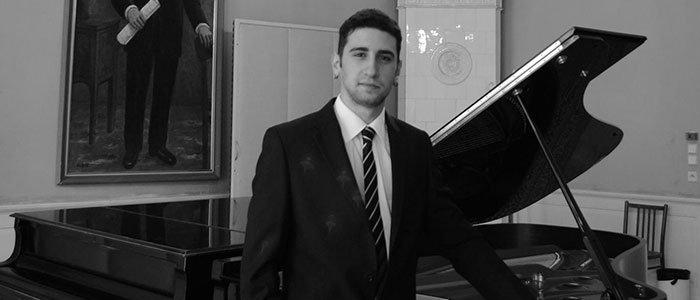 Do you want to know more about Arin Aykut? You can find some projects below.