Singer, Composer & Pianist
Daniela Anahí Bessia, better known by her stage name in China An Da 安达, is an Italo-Argentinian singer, songwriter, actress and international TV Host. She is best known for her performances on the Chinese National Television and award winner of top ten most influential expat where she receives the support of thousand fans on all Chinese social media platforms. Featured in China's Got Talent as a main guest and many Chinese TV Series, Asian movies, cooking shows, documentaries and much more.
Extra: Daniela Bessia and Andy Santana Bass, released their new album "I'm Here" featured along with their new Music Video "Crazy"
Available on all audio and music platforms from February 12, 2021.
The last musical work from the Italo-Argentine composer Daniela Bessia and the Cuban musician and producer Andy Santana Bass has already come out, a complete album called "I'm Here" with 8 original songs in English and Spanish lyrics.
I'm Here (Album) comes together with a Music Video of the song "Crazy" (Music Video) directed by the famous Argentine director Gabriel Grieco, which will be available worldwide on all streaming platforms such as VEVO, iTunes, Spotify, Facebook, QQ music and much more.
"I'm Here" is an album with various genres from pop, reggae, rock, Caribbean music as the most prominent styles.
"Crazy", with an international crew, was filmed in Shanghai at the famous Pearl Tower.
 
* Several sponsors participated during the production, as well as the support of the Argentine Consulate in Shanghai.
* The lyrics of the song "Crazy" are half in Spanish and half in English.
 
Daniela Bessia is an artist born and raised in Buenos Aires Argentina. In 2008 she was invited to participate in an international language TV Show called "Han Yu Qiao", where she had the opportunity to get to know China. Once she returned to Buenos Aires, she won a scholarship to study languages in China-Shanghai, at the ECNU University, where Daniela use to participate in all the extra-curricular cultural courses. One day singing for an event at the University, the director of the famous program "China's Got Talent" hired her to be a guest for the opening of his program to sing along with the winners of the previous season. After the program was broadcasted with great success, independent and national productions did not take long to call her to film new TV Shows, documentaries, cooking shows, cultural programs, television series, movies, etc.
The Shanghai government, Shanghai Daily, and Shanghai Television awarded Daniela with the award of "Excellence Award", rewarding foreigners who improve Shanghai city.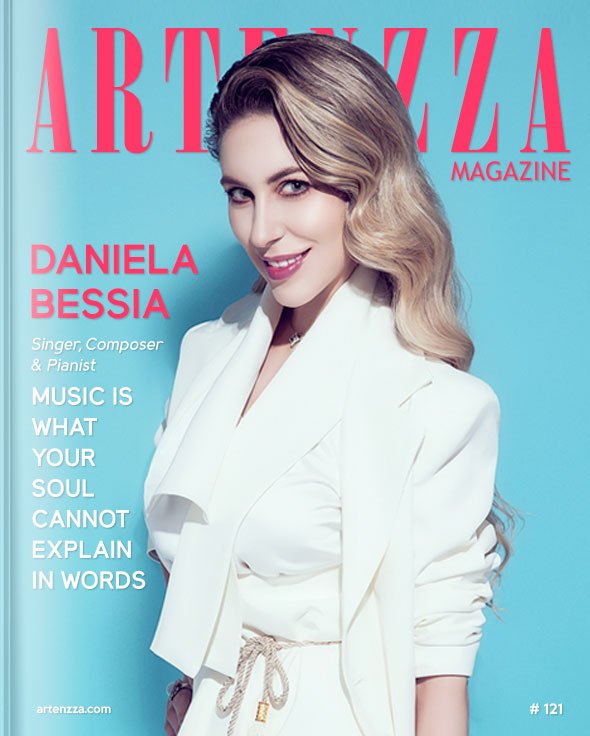 "Music is what your soul cannot explain in words"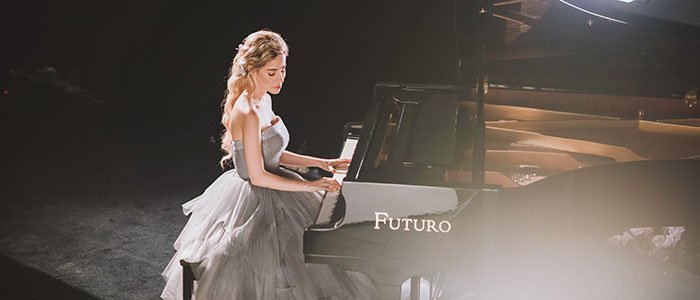 Daniela Bessia - Interview
When did you start to get interested in music?
Music always was in my veins. Since always, I like listen to music, watch music videos as well as participate in all the musical events of my school.
When I was in elementary school, my professor spoke to my parents to tell them that I had natural abilities for music, and advised me to choose an instrument and take private music lessons. That's where I discover how much I like to play piano, and I fell in love with it. After, it became my inspiration for composing music.
Then my life took lots of different ways, but it always comes back to music
If you were an advertisement, which would your slogan be?
Music is what your soul cannot explain in words
Which is the part you enjoy the most about music?
Composing it and watch it grow! How from an idea we arrive at a new fascinating song.
I love everything about it, for example, the different colors of music. Being someone who traveled all over the world, I saw that music has no borders, and I love that. We can connect with everyone anywhere. Music can give you emotions, make you think, remark a moment of your life, anyone can enjoy it, can blow your mind.
What I enjoy the most about music is that we can express ourselves, letting our soul revealing something deeper.
Most artists say that through their art they learn more about themselves, heal injuries… In which aspects has music helped you?
Yes, I agree. Music takes you to a level of creation where you have to get connected and let those creations get alive, and after we can see most of those expressions are the representation of ourselves or something that we experienced before or wanted to express.
What does music mean to you?
All! Music is my life. I can't imagine our world without music.
Who are your idols?
Keep working on music and reach more and more people day by day. Create that song everybody was waiting for.
If you didn't like music, what would you like to do?
If were the case that I don't like music, I would still keep working in the entertainment industry, such as acting, creating documentaries, hosting television shows, etc. which is what I've been working on in the last years.
Do you consider that nowadays there are more or less opportunities for new artists? Why?
Difficult question. I think if you want to create and share your music, today it is more accessible and simple to everyone. But getting to the big leagues, I believe it's harder than ever.
What would your idyllic life as an artist be like?
Working all the time on serious musical projects! I love working on new experiences and adventures. This is my style of life in Asia for the last 9 years, from performing as a guest on China's Got Talent, to the highest rating tv show in China performing my own songs.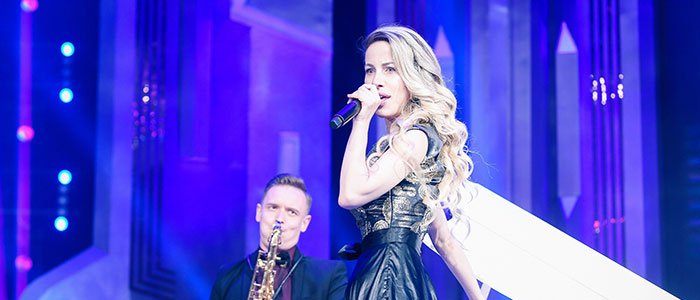 Daniela Bessia - Projects
Do you want to know more about Daniela Bessia? You can find some projects below.