Athena Park is an award-winning and fast-rising actress based in Toronto. She is currently reprising role as Savannah in the fifth season of Holly Hobbie and can also be seen starring in the highly anticipated feature film The Swearing Jar set to make its premiere this Fall 2022.
"BE DETERMINED, BE PERSISTENT AND NEVER GIVE UP! "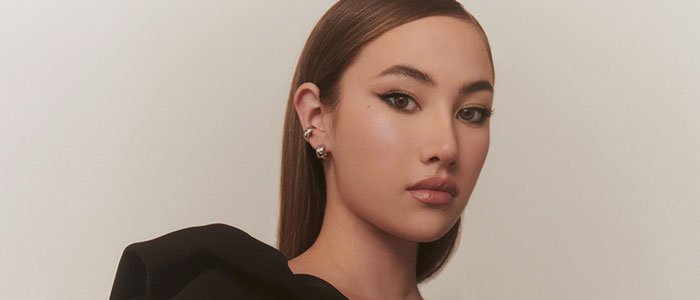 When did you start to get interested in acting? 
It all started in elementary school. It was grade four and the drama teacher was auditioning the grade seven and eights for the production of "The Rockin' Tale of Snow White". I already knew I liked drama and performing at this stage. I approached the drama teacher and told her I would like to audition and she was clear it was for the senior students.
I asked her many more times and finally she agreed to audition me. I auditioned and I was offered the role of the witch. Well I took it and ran! I was very serious, I put on a hunch back and an accent and it went great! After that I talked to my parents and said that I did a good job and I would like to do it more. 
If you were an advertisement, what would your slogan be? 
Be determined, be persistent and never give up! 
Which is the part you enjoy the most about acting and your music? 
I enjoy it all! From theater to sets to singing in concerts. I especially like the sets when I do a film! 
Most artists say that through their art they learn more about themselves, heal,… In which aspects has your art helped you?
It's true! Our art has a healing effect! I have found that expressing myself in my songs is very healing. Also when I have a character that has a scripted moment where she has to express some anger it's freeing for me because I let go of some of mine as well, I get into it and let go. 
What does your art mean to you? 
It is very important to me. I need it in my life. It is my form of expression and it fills me with excitement and hope. 
Who are your idols? 
Elizabeth Moss, Zendaya, Chloe Kim and the list goes on. There are so many amazing people out there!
If you weren't acting or making music, what would you be doing? 
I am a student in University right now so I would focus on that and my degree. I am studying Bioethics and I am in my first year. I would also definitely be helping my parents with their Martial Arts academy. 
Do you consider that nowadays there are more or less opportunities for new actors and musicians? Why? 
I think there are more opportunities because of social media. We are lucky that we have all these options to show our ideas. I have used social media to network a lot and it has really made an impact. 
What would your idyllic life as an artist be like? 
Oh hmmmm, I would land a role that would allow me to showcase my talents in a film, I would then go on to land more roles and gain credentials. Once I gained some influence I would use my voice for causes I am passionate about. I wouldn't mind having a little house in Calabasas. 
Tell us about your upcoming projects 
I am just finishing up with TIFF. The Swearing Jar premiered and it was a blast! I have two new songs coming out in the next month and fingers crossed for an upcoming project that I am on hold for.
Do you want to know more about Athena Park? You can find some projects below.