Eclectic Singer/Songwriter Camila Knight combines atmospheric electronic textures with heartfelt vocals and emotive storytelling creating her own defiant pop with cinematic sounds capes and soulful beats. She balances the acoustic with the electronic, the folk singer-songwriter elements with unapologetic pop melodies and catchy hooks.
Inspired by a wide range of artists and bands including Radiohead, Joni Mitchell, Ella Fitzgerald, Björk, Bon Iver, Coldplay, AURORA, she creates a musical universe of her own.
Passionate about empowering others she aims to create a space for those who feel lonely, misunderstood, unsettled, and make them feel at home.
"Free-spirited genre bending witchy songwriter"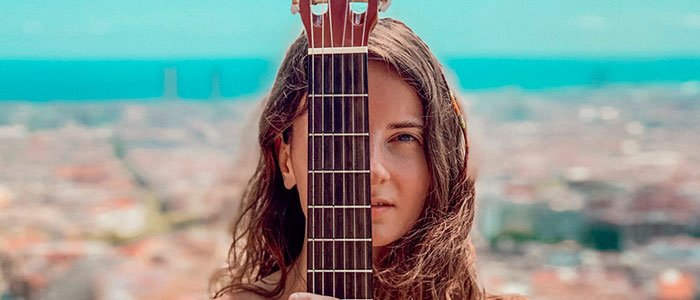 Camila Knight - Interview
When did you start to get interested in music?
I got interested in music at an early age. As a child I used to make up melodies on my mini keyboard without knowledge on how to read music. I was so motivated to learn how to play the piano properly that for a year I practiced on a paper keyboard when the instrument we had at home was in repair. At the age of 9 I sang in a local church during celebrations and later on I started to take vocal classes. As a child I remember I used to listen to vinyl records my dad had at home, by Elton John, Queen, Led Zeppelin and spent hours watching MTV with my sister. As a teenager I sang in various venues across the country and participated in international song contests. I took classes in singing, acting and dancing at musical theatres. Later on, I studied at l'AULA Berklee College of Music. I was classically trained in piano, and then I started playing jazz, soul and also pop music.
If you were an advertisement, which would your slogan be?
Free-spirited genre bending witchy writer of songs.
Which is the part you enjoy the most about music?
I love composing, writing songs. It all starts in my head, just a snippet of a melody and then the magic begins when I sit at the piano and put the melody in a tonal context. After that, I start working on the arrangement and lay down harmonies for the backing vocals. Then, I imagine rhythm and melody lines for other instruments. It's like cooking the most delicious cake or like preparing a magical potion. Honestly, I enjoy every part of music creation process, but love the very beginnings, coming up with a melody that gives me goose bumps.
Most artists say that through their art they learn more about themselves, heal injuries… In which aspects has music helped you?
Yes and that's very true. I feel that music has healing qualities. Personally, music has taught me how to express myself better. As a child I was an introvert closed up in my own inner world and felt misunderstood most of the times. It's only till I started singing that I opened up and gained a greater self-confidence. Songwriting has been a cleansing process for me and at the same time, it's like a conversation with me. Surprisingly, I understand better how I feel when I write the words down. I realized that it's by making music that I can share something valuable, lasting and be of help to others.
What does music mean to you?
Music has always been my escape from reality. And it's my best companion; it has always been there for me. It's a shelter; it's a parallel universe I swim in. It's how I connect with something bigger than myself.
Who are your idols?
By definition an idol is "a false god or an object that is adored or worshipped". I don't have one. But I'm amazed by the sun rising, nature, infiniteness of the universe, a creative power of our minds and our interconnectedness. I admire animal rescuers, beach cleaners and environmental activists. Musically speaking I'm inspired by Radiohead, Joni Mitchell, Ella Fitzgerald, Björk, Bon Iver, Coldplay, AURORA.
If you didn't like music, what would you like to do?
I can't possibly imagine a scenario in which I don't like music. But if I decided to pursue another career probably I would be one or more than one of these: yoga teacher, healer, motivational coach, explorer, bookseller, NASA researcher or an entrepreneur.
Do you consider that nowadays there are more or less opportunities for new artists? Why?
Oh certainly there are more opportunities for new artists than ever. Though the music market is very saturated because of the high number of songs coming out every day, but at the same time it has never been easier to release your music and share it with a worldwide public. In the era of social media, online music distributors and streaming platforms, we have access to many tools to help us create our tribe, promote our music and earn money as an indie musician.
What would your idyllic life as an artist be like?
Constantly writing new songs, collaborating with fantastic producers, putting out full length albums regularly, travel across the globe sharing music with people from different countries and cultures, creating a community/tribe of like-minded people, having band mates as my best friends and a faithful group of listeners.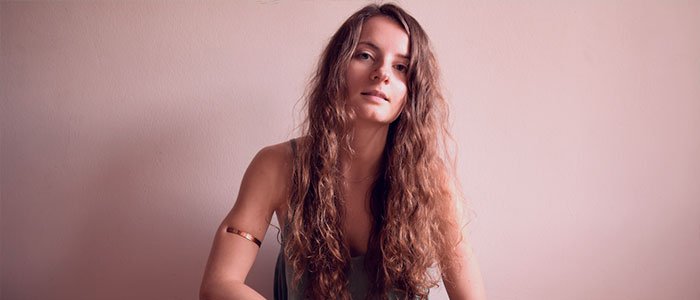 Do you want to know more about Camila Knight? You can find some projects below.