Teen sensation, Siena Bella, is a 15 year old natural born singer from Los Angeles, California who writes, composes, and produces her music. She sings genres from pop to R&B, rock to jazz, hip-hop to rap and from blues to classic hits.
Siena Bella wrote, composed, and produced her debut single "Stronger" which is about how life can be a tough battle, but if we keep our faith, we can be stronger than we've ever been.
She also wrote, composed, and produced her second single "Mixed Signals" which is about how we face miscommunication but we can find a way to express ourselves and be clear.
Currently Siena Bella just released another new single called "All Over Again" and has another new song coming soon!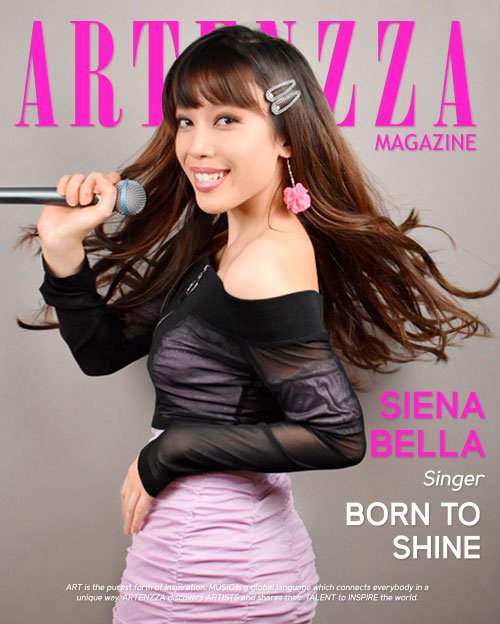 When did you start to get interested in music?
I started singing when I was 2 years old. Before I can talk, I sang melodies. There was always this orchestra playing in my head.
If you were an advertisement, which would your slogan be?
Don't Let the World Change You, when you already are born to Shine!
Which is the part you enjoy the most about music?
The part that I enjoy the most is composing. I have a good ear when it comes to music. Hearing the instruments and the lyrics all flow together really brings out the best of me.-
Most artists say that through their art they learn more about themselves, heal injuries… In which aspects has music helped you?
Music helps me to express how I feel better than talking. It's a way for me to let go and be myself without having to worry. Though with beauty there is pain, and by pain I mean working hard to achieve your goal.
What does music mean to you?
It means: My own canvas or my own story that I can share melodically. Your mind is the melody while your heart sings the words. You don't have to be perfect when it comes to music.
Who are your idols?
Ella Fitzgerald, Nina Simone, Janice Joplin, and Etta James. But I'd also like to add my Mom and Dad.
If you didn't like music, what would you like to do?
I'm very creative and another way for me to let my colors shine would be drawing art. I would love to create my own web comic.
Do you consider that nowadays there are more or less opportunities for new artists? Why?
There is a lot of opportunities for new artists.
It's all up to you how hard you work and believe in yourself. Keep doing what you love and there will always be opportunities wherever you go.
What would your idyllic life as an artist be like?
Having my music heard, singing and be known all around the world. I really want to connect with people through my music. Music has always made me happy, so I want to put a smile in everyone's heart. I hope to make music for generations and generations to come.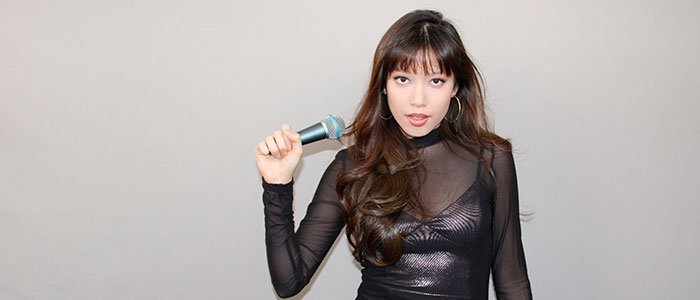 Do you want to know more about Siena Bella? You can find some projects below.