CONTENT CREATOR & VINTAGE HUNTER
Christian Degenn is content creator with a passion for vintage. All his looks are created with vintage garments and has always carried a message that you don't have to spend money to make fashion. He approaches the world of vintage with the beginning of his adventure as a content creator.
"We are all unique. We just have to find our uniqueness."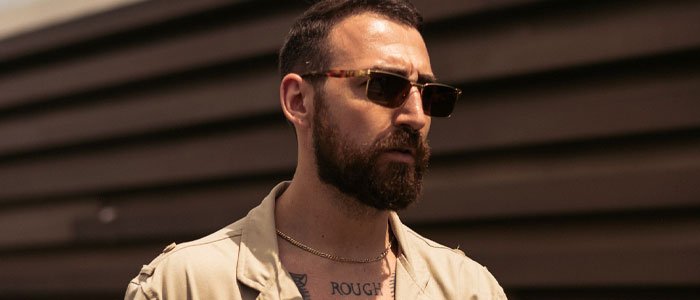 When did you start to get interested in creating content and vintage hunting?
Everything started in 2015. With social media I had the opportunity to connect all my passions in one place and in one job. I always loved the photography, the fashion world and the vintage culture. And, as I said, with social media I founded the combo.
I immediately loved the vintage world because I felt the need to show that it's possible to be fashionable and save money at the same time. Today it's becoming a very common culture.
If you were an advertisement, which would your slogan be?
We are all unique. We just have to find our uniqueness.
Which is the part you enjoy the most about vintage hunting?
I like the research part, looking for the brand's background and show what I learned to my audience. This is the foundation of my world. The story behind a dress is just very fascinating to me.
Most artists say that through their art they learn more about themselves, heal injuries… In which aspects has your path helped you?
Art led me to believe more in myself. I always been a shy guy but working with social media and in the fashion world gave me the opportunity to be myself, and not to be afraid of judgment. When I was a child I always hated when the other children bullied me because I couldn't pronounce the R well. But today it's just funny.
What does music mean to you?
My arts is just everything to me, this means showing all aspects of my life. This is what I'm trying to do.
Who are your idols?
My idol is for sure Nick Wooster, he is for me the icon of the men's fashion.
If you didn't like music, what would you like to do?
I don't really know, I like what I do now. The art is closely connected with me.
Do you consider that nowadays there are more or less opportunities for new artists? Why?
Let's say, today it's easier. Social media are just stronger.
What would your idyllic life as an artist be like?
I would travel more, meet stories, people, look for clothes and share all this experiences. I also want to show how this is my passion helped me in all my hard times.
Which are your upcoming projects?
I have many. Today we are working for the next fashion week. Fingers crossed.