Joseph Arujo born in Southern California, Joseph has always enjoyed performing. Throughout grade school and middle school, he enjoyed theater performing in plays and musicals such as High School Musical, Our Town, and Peter Pan.
When he reached high school his exploration into social media was when his career really took off when he began posting educational and lifestyle videos. It wasn't long before his small fan base grew to more than 800,000 followers, amassing over 25 million views on his social platforms. Joseph soon caught the eye of Tik Tok and was recently nominated to be 1 of 10 Community Leaders in the just announced Tik Tok Creator Diversity Collective. With his outgoing, high-energy personality, this Tik Tok Partner is bringing diversity and inclusivity to an even larger number of fans.
Believing everyone can make a difference, Joseph uses his skills to bring hope to families in need through such organizations as The Children's Hunger Fund. In his free time, this bilingual, Social Media Influencer enjoys creating content and streaming video games on Twitch for his thousands of fans.
"A Creative That Spreads Positivity Through Social Media"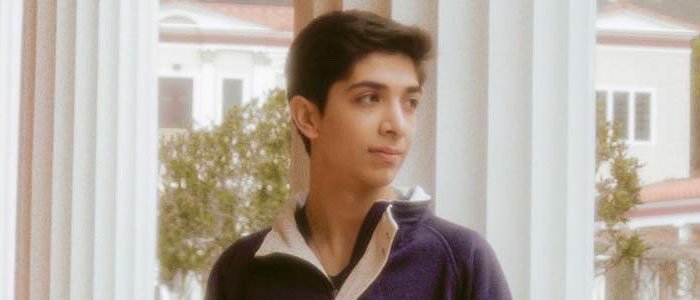 When did you start posting videos on TikTok? 
I first joined TikTok back when the app was called "Musical.ly" in December 2015. However, I started posting content at the beginning of the pandemic when everyone was stuck at home and had nothing better to do. Mental health has always been really important to me, and I wanted to create a series that inspired and uplifted others.
What is your favorite video you've ever created? 
I did a collaboration with Peyton List a while back that was really fun! TikTok invited me to the launch party for her beauty brand, and I had the chance to film videos with her and make so many awesome friends!
If you were an advertisement, what would your slogan be?  
That's a tricky one. It's difficult to come up with a slogan that sums up my entire identity because I feel like I'm growing as a person every day. However, if I had to have a slogan right now, I would say, "A Creative That Spreads Positivity Through Social Media"
If "Social Media" didn't exist, what would you be doing in your professional life?
Since I'm only 18 years old right now, I would say I'm still figuring that out. I just got accepted into the UC Berkeley Haas School of Business and will be traveling around the world in the next few months studying Business Administration and Media Studies. If social media didn't exist, I would still be working in the entertainment industry.
What does the word "Social Media" mean to you? 
Social media provides me with a platform to share my life with all of my friends and followers. Recently, social media has evolved in a way where everyone is trying to become a content creator. I think we should keep social media casual and always just share what makes you, YOU!
What is your favorite part of educating others and creating content online? 
The friends I've gained because of social media have truly made an impact on my life and have been the best part of creating content. TikTok has connected me with dozens of like-minded individuals who are purpose-driven and ambitious.
 What would your ideal life be like?  
Honestly, I feel like I'm living my ideal life right now! I hope that I can continue to grow as a person and as a creator throughout my next years of life and that I maintain a steady path to success.
What are some of your upcoming projects?
I'm currently in the process of writing my own bedtime story and plan to publish my book later this year. The illustrations are coming out amazing, and I can't wait to share more. Also, I'm working with TikTok on the beta launch of LIVE Subscriptions and have the opportunity to be one of the first creators experimenting with subs on LIVE.