Cinthia is a singer and songwriter based in Boston, MA influenced and inspired by a crossover of styles from Rnb, to Contemporary Hiphop, and Spanish folk music.
"Listen, Love, Laugh, Sing"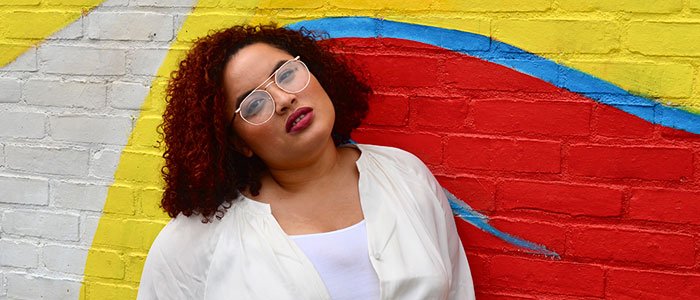 When did you start to get interested in music?
I first became interested in music when I was one or two years old. I grew up listening to a plethora of Spanish music from Merengue, Salsa, Bachata. My grandmother was a drummer and my family loved to dance, even some of my cousins play instruments and perform as well.
If you were an advertisement, which would your slogan be?
Listen, Love, Laugh, Sing
Which is the part you enjoy the most about music?
I enjoy different textures and compositions when it comes to beats. Deep emotional sound design inspires me. When the music makes you move.
Most artists say that through their art they learn more about themselves, heal injuries… In which aspects has music helped you?
Music has helped me to calm and soothe negative emotions and express what I feel. Singing or listening to music are stress relieving activities for me.
What does music mean to you?
Music is a reflection of life. It is hard for musicians to go on without music and their art. Music is part of the human experience which so many artists identify with.
Who are your idols?
When it comes to life: God. As far as musical influences I like Alejandro Sanz, H.E.R., Doja Cat and Alina Baraz
If you didn't like music, what would you like to do?
If I wasn't busy with music I would love to be an elementary teacher. I enjoy working with children.
Do you consider that nowadays there are more or less opportunities for new artists? Why?
I think there are more opportunities in the sense that everyone keeps evolving and music along with it. There is a lot of creativity out there. There is a lot of development now with new styles among music people.
What would your idyllic life as an artist be like?
Wake up, exercise then eat a glorious breakfast, and then get into creativity mode and write music. I would follow that up with some performance and touring. I love to travel.
Do you want to know more about Cinthia Rivas? You can find some projects below.