Clyde Syde is a singer and songwriter from Leicestershire. He is making pop punk bangers from his bedroom studio.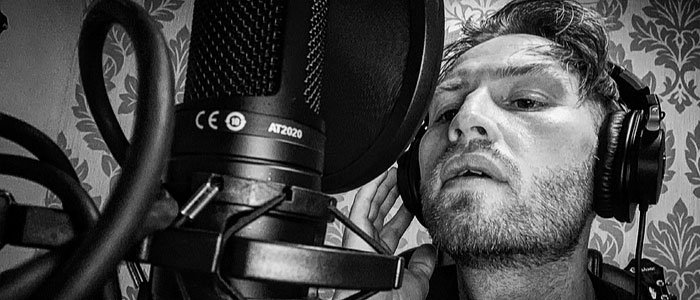 When did you start to get interested in music?
I turned on the TV one day, I think I was about 12 years old, I saw a black and white video starting on kerrang tv a musician plugs his guitar in and starts playing the riff from sweet child o mine … it was slash and from that day I was hooked !
If you were an advertisement, which would your slogan be?
Join the dark Syde
Which is the part you enjoy the most about music?
I love entertaining people the most, putting on a show and feeling the buzz of the people watching.
Most artists say that through their art they learn more about themselves, heal injuries… In which aspects has music helped you?
Sometimes I feel I'm not great at talking about certain things and so this is where writing lyrics and songs really help. It helps me identify areas of my insecurities and also relate with others.
What does music mean to you?
It means more and more to me everyday. I love the process of making music, I love being creative. I never thought I'd say this but if I didn't have music in my life I really would feel lost.
Who are your idols?
Elvis Presley, Johnny cash, Liam Gallagher, Noel Gallagher, lil peep, juice wrld, post malone, Kirk cobain. Complete game changers in music and their music will live on forever.
If you didn't like music, what would you like to do?
I literally don't know. I couldn't never not like music.
Do you consider that nowadays there are more or less opportunities for new artists? Why?
In some ways there are more opportunities than ever in the music industry with independent artistry becoming increasingly more popular, you can distribute your own music, promote yourself easier than ever however because of this it makes the industry more cut throat than ever.
What would your idyllic life as an artist be like?
Touring the world with my family. Living a comfortable life. Spending time with my fans.
Which are your upcoming projects?
I have just released a new song called I'm okay, it's out on all major streaming platforms. We are soon to be recording a music video for the song.
The song is about over coming anxiety and depression.
Do you want to know more about Clyde Syde? You can find some projects below.