Dominique Ilie Born in Southern California, Dominique started acting at a young age. As an actor he had a recurring role in the horror TV series Look See with Johnny Berchtold as well as the movie Life Coach with Natalie Palamides.
While he enjoyed his time on the big and small screen, Dominique found his true passion was making music. He began studying piano, guitar, and voice and it wasn't long before he was experimenting with songwriting. His talent caught the eye of a record label, and he was offered a recording contract at just 11 years old.
Dominique's unique sound is a combination of Pop and R&B with a soulful vocal style. He launched his first EP in early 2021 and continued to release original music throughout that year. For 2022, Dominique is releasing a new song every month and will be bringing his music all over the country in his spectacular live show.   A typical SoCal teen, Dominique enjoys listening to music, fashion, surfing, and playing video games.  
"A romantic that shares his dreams through music"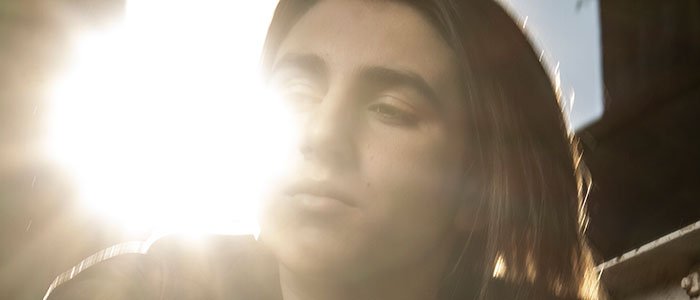 When did you realize you wanted to become an actor and a musician?
I was a little entertainer ever since I could walk; at least that's what my mom says. My family is very musical, so I was surrounded by music and musicians as I grew up. I started playing music at a very young age and always loved being on stage. I got interested in acting when I was 8 years old and tried my luck in Hollywood for a few years. Although I love acting, I love making music more. For the past 3 years I have only focused on music. 
You starred in the horror TV series Look See with Johnny Berchtold. How was the experience?
It's always so much fun to be on set. There is just something about being in the spotlight or in front of a camera. Shooting a horror scene makes things even more interesting as the makeup and props are super fun and truly scary. 
If you were an advertisement, which would your slogan be?
It's hard to come up with a slogan that would describe who I am as an artist. I am expanding and improving my skills and who I am every day. But if I were to come up with a slogan that describes who I am right now, I guess it would be:  "A romantic that shares his dreams through music."
Which is the part you enjoy the most about creating music?
I love writing new music. Writing music is so cool because it really starts with nothing, and you just trust your creativity to do the work.  Letting all your feelings out and sharing them with the world through music is scary and fun at the same time. 
In early 2021 you launched your first EP. What was the inspiration behind it?
Yes, my first three original songs were released on the EP Colors. Those songs were inspired from my own reality and how I saw the world at that time. 
The single "Colors" was honestly the first song I wrote. If you listen to the lyrics, you can tell a 12 year old kid wrote them. "Colors" is how I saw the world, at least before covid started. 
I wrote "Sad" during the first month of Covid when everything was so uncertain. "Sad" represented the reality I was in for many, many months during Covid. 
 My latest single that dropped on February 14th.  "Sunflower", reflects my current thoughts and feelings.  
You're preparing a live show to share your music. Can you tell us more about it?
I am working with the Undecided Future Band, and we're preparing a live show for this summer. We will be performing in the OC and LA area for sure, but hopefully expand out of state as well. I will be performing my original songs and have some special guests as well. 
Which are your dreams for your artistic career?
My dream is to create amazing music and to perform in the largest stadiums of the world. I honestly can't see myself doing anything else, but music.  So I work hard every day to improve my skills and become the musician I want to be.
Which are your upcoming projects?
I have so many new songs that are in the works. I plan on releasing a new single every 4-6 weeks. My focus right now is to write new music and to get back on performing live.
Do you want to know more about Dominique Ilie? You can find some projects below.