Emerging teen talent, under the moniker of CMagic5, is a high-octane and soulful Canadian singer/songwriter, musician and model from Toronto. Her music is contemporary pop with a refreshing blend of old school vibes and futuristic sounds with the uniqueness of her sound created by fusing other sub-genres. Following the release of her successful R&B track in Sept' 2020, Cmagic5 has recently released her explosive pop banger, a fresh and catchy track, "LEGO" which is an "ode to yourself". This is yet another showcase of CMagic5's prowess for exploring varied musical landscapes with a profound relatable theme and has been receiving rave reviews.
"Keep the faith, work hard, and stay humble"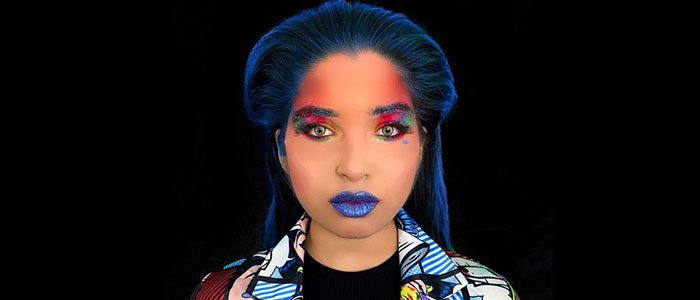 When did you start to get interested in music?
I believe that music chose me. My parents say that I started humming before talking. My passion for singing and performing manifested itself when I was very young and I was already performing to a 'living room' audience by the age of 5. The inspiration for writing songs was innate and I had written my first song at the age of 6. By the age of 10, my articulation developed and I had written and composed my very first original song with no help. The lyrics were very raw, pure, and straight from the heart. This ignited my creativity as Cmagic5 and encouraged me to pursue songwriting.
If you were an advertisement, which would your slogan be?
Keep the faith, work hard, and stay humble.
Which is the part you enjoy the most about music?
I just love the creative process. Somehow the most honest work comes when you aren't trying to push for something and you allow your creativity to flow. With my raw vocals, a victorious spirit and honest storylines, I try to be as transparent as possible. I have quite a vivid imagination, which opens up the floodgates to many ideas all at once. This can be overwhelming at first, but once I organize my thoughts and emotions, everything is put into perspective. When it comes to the early stages of writing my songs, there is no specific format, or golden recipe that I use every time… that's the beauty of it! The music could come before or after the writing, or the lyrics and melody could resonate at the same time. Each song has its own creative journey and tells a different story.
Most artists say that through their art they learn more about themselves, heal injuries… In which aspects has music helped you?
Yes, as an artist I can relate with that. Music does have the power to heal. For as long as I can remember, music has always been a part of my life. Taking inspiration from other's or my own experiences through toxic relationships, bullying etc. … I started writing and there has been no looking back. My music has been greatly inspired by real life experiences and is a blend of reality and my vivid imagination. Music is magic and offers a diverse platform that transcends all boundaries irrespective of different cultures and languages. It's a surreal experience to feel, visualize, articulate and embellish it with your own voice and own music. It is therapeutic and offers a platform to share your ideas and narrate your story in a very unique way.
What does music mean to you?
I truly believe that music is magic that offers an enchanting medium to connect with the world through its universal language as it transcends geographical boundaries. It offers a platform to make others smile and feel good. It educates, heals, and has definitely expanded my horizons.
Who are your idols?
I have been inspired by many people in my life. Although I have been musically inspired by Whitney Houston, Christina Aguilera, Lady Gaga, and Toni Braxton, one of my greatest musical influences has always been Nina Simone. Her voice, style of music and work ethic have all inspired me to be the greatest musician I can be. One of her most successful songs, "Feeling Good", was the first song I began to perform in front of large live audiences. The more I sang it, the more I began to discover my true abilities as a vocalist. My parents are also my idols, and I'm incredibly grateful that they support me in my music career and encourage me to be the best version of myself.
If you didn't like music, what would you like to do?
I don't think I could ever live without music. However, as an artist, I believe creativity is a trait that is inherent, intuitive and limitless. I am grateful to my parents who supported my passion and provided me with a strong foundation as a child, in the creative arts which included dance, drama, and music. I was able to harness and develop my acting skills further and played lead roles in yearly Summer Broadway performances. Along with acting came opportunities to model, as my bold and vivacious style are representative of some brands that I have collaborated with in the US, Canada and Dubai. While acting and freelance modelling remain on the back burner, I am passionate about music which has been my focus, forte and niche.
Furthermore, I am also a mental health ambassador on various platforms and podcasts, that also champion the cause. I want to raise awareness and promote mental well-being more so now than ever before.
Do you consider that nowadays there are more or less opportunities for new artists? Why?
I do believe that there are tons of opportunities out there for new artists, but with every new opportunity comes greater responsibility. There is no doubt that it can be overwhelming and challenging to find and make the right connections in this industry. For me, accepting challenges is an important part of growing and developing as a person. New artists wear many different hats as they have to manage the nuts and bolts of their own music business initially from creating music, recording, music videos, marketing, to social media management and promotion. By managing all these different aspects of your career on your own, you become more familiar with the industry and you can make it a positive experience through the networks you establish.
2020 has no doubt been an interesting year for everyone, full of transitions, and I kind of think, it's only up from here. Though the live music and grassroots in-person shows and performances are diminished right now, it has opened up a plethora of online avenues and live streams, reaching a geographically wider and diverse audience, which I think is truly amazing in the midst of this pandemic! We can see hundreds of new artists out there pushing new music each day, as there is an increased consumption more so now than ever before. I am grateful for interactions like this and can't thank you enough for having me! I'm excited to continue sharing what I love most, which is music
What would your idyllic life as an artist be like?
As an artist, I would love to travel the world and connect with like-minded people. Through my music, I would like to take my listeners on a journey to block out any negative energy and let go of their worries and step into a world of feeling happy for themselves and self-empowered through music. My message is simple and direct to my listeners. I try to represent my artist brand in a way that takes the uplifting and empowering messages from my music, and channeling that energy through a vibrant and exuberant, visual style. This is reflected in my personality as well.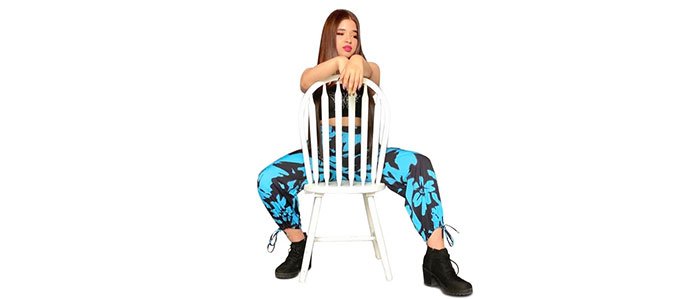 Do you want to know more about CMagic5? You can find some projects below.