Curtis paige Jr is an author born and raised in Buffalo, NY. Curtis believes his best quality is his passion to help others and his favorite title he holds is being a dad.
"EVERYDAY IS A NEW PAGE, BE THE AUTHOR OF YOUR OWN BOOK!"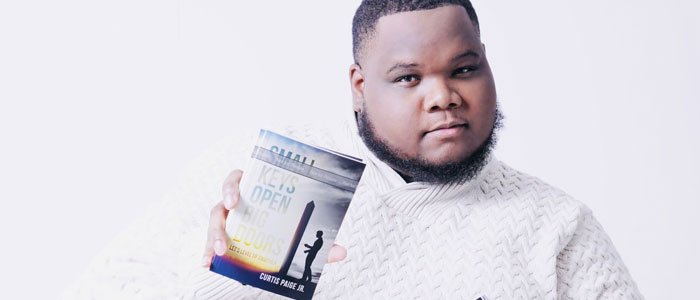 When did you start to get interested in writing?
It came from my heart! The passion I have to help others is huge so I figured if I could tell stories that people could relate to I know they would find my perspective intriguing
If you were an advertisement, which would your slogan be?
everyday is a new page, be the author of your own book!
Which is the part you enjoy the most about writing?
I appreciate it all I believe every piece tells a story. Art is one of the greatest forms of expression!
Most artists say that through their art they learn more about themselves, heal injuries… In which aspects has your journey helped you?
It gave me passion and perspective. Sometimes when I'm writing a book it helps me see situations from all angles.
What does writing mean to you?
Everything! It's real and raw my stories come straight from the heart.
Who are your idols?
The people in the African American community we are born with limited resources, knowledge and opportunities and we still achieve momental height and create legendary masterpiece!
If you didn't like writing, what would you like to do?
Coaching football.
Do you consider that nowadays there are more or less opportunities for new artists? Why?
I think it's more! The internet gives you unlimited information on opportunities then in the past…
What would your idyllic life as an artist be like?
Somewhere near water enjoying the calm.
Which are your upcoming projects?
I have a few new books on the way: "Raising an empire". "Insecure" and "welcome home Ava".