Stolen is A 22 year old Rapper from Quakertown Pa. Stolen Recently released his Debut Album "Bangers From The Bedroom" on January 28th 2021.
"Stay Motivated. Stay Hungry."
When did you start to get interested in music?
I've loved Music for as long as I remember. As a little kid I would go up in my room and listen to Cd's for hours. Although It wasn't Until I was about 14 that I started writing songs of my own.
If you were an advertisement, which would your slogan be?
Stay Motivated. Stay Hungry.
Which is the part you enjoy the most about music?
Music has for sure been a major outlet for me but it's also what I enjoy and have fun doing. Music has endless possibilities and it's all up to you and your imagination with what you create and I think that's what I really love about it so much.
Most artists say that through their art they learn more about themselves, heal injuries… In which aspects has music helped you?
Music has absolutely healed and helped me and always has even before I started making it. Music is an Escape and I think that's something a lot of people relate to and why music is such a big deal to the world.
What does music mean to you?
Music Means Everything to me. There isn't a day that goes by where I'm not at the very least listening to music. I can't and don't want to imagine life without music.
Who are your idols?
Logic is a huge inspiration to me with his messages of positivity and respecting everyone. G-Eazy has also influenced me and my Music a lot as well.
If you didn't like music, what would you like to do?
If I didn't like music I'd probably wanted to be one of those guys that travels the world and Eats all kinds of crazy food…that doesn't sound bad to me.
Do you consider that nowadays there are more or less opportunities for new artists? Why?
I think it really depends on how willing a new artist is to Work and look for them.
What would your idyllic life as an artist be like?
My idyllic life as an artist would be to not worry about anything but making music. I always wanted a house with a music fully equipped music Studio in the basement for me to work in. Other than that I really just want to achieve and take care of my family.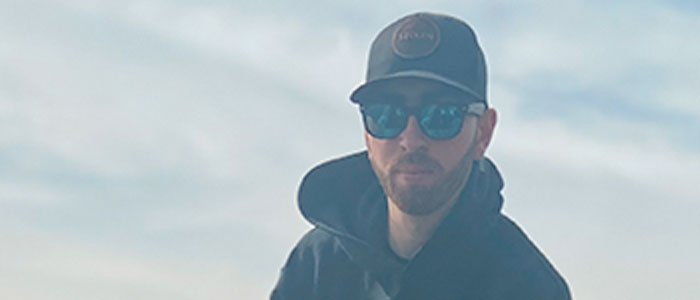 Do you want to know more about Stolen? You can find some projects below.