​Day 0ne is a DJ and music producer whose unforgettable music is known to bring people together. Through melodic tunes, diverse sounds, and a passion for sharing meaningful music, Day 0ne has set the stage to become EDM's next big artist. His captivating songs are based on authentic emotion, and his tracks invite people all over the world to feel something real. 
Music and connection have always been a driving force for this born and raised New Yorker. At age 18, Day 0ne dropped out of college to put everything into pursuing his dreams of becoming a musical artist and went on to attend a prestigious music school in the heart of New York City. And after years of dedication and harnessing his craft, those dreams have started to come to life.
"Don't let dreams be dreams"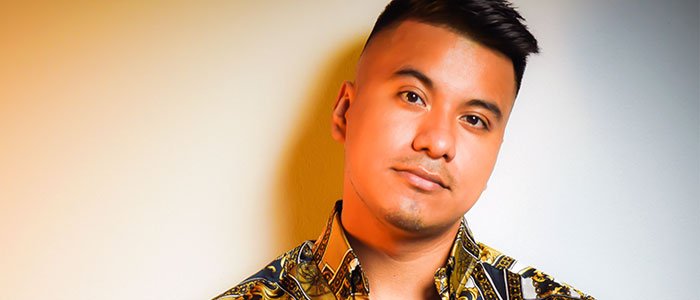 When did you realize you wanted to become a DJ and music producer? 
I officially realized I wanted to become a DJ and music producer in college. I remember going to school every day not wanting to be there and I just knew that there was more to life than just attending this school to study something I had no interest in. I knew there was something out there for me, but I just didn't know what it was at the time so I was just confused in life.
Throughout this period when I was lost and confused on what I really wanted to do I just kept listening to music and I would watch a lot of DJ sets on YouTube. I slowly began to realize my real purpose in life was to make music and become a DJ.
The only thing I saw myself doing long term and actually being happy was to make music, so that's when I officially decided to become an artist and it was honestly the greatest decision of my life. 
What is the meaning behind "Day 0ne"? 
Behind every artist, there is always a good team. I wanted to choose a name that not only represents myself but that also represents every single person that has helped me throughout my career. So that's how I came up with the name "Day 0ne".
I'm acknowledging everyone that has contributed to my career since day one. I feel like nowadays the artist always gets all the glory and the people that are helping them behind the scenes don't get enough credit. So "Day 0ne" is not just an artist's name, it's a community. Anyone who is supporting me is a "Day 0ne", we are all "Day 0ne".    
If you were an advertisement, which would your slogan be?  
My slogan would say "Don't let dreams be dreams." I want to encourage everyone to follow their dreams and tell them everything is possible if you're willing to put in the work. No matter what situation you are in and no matter where you come from anything is achievable with having the right mindset. So don't let your dreams be dreams, instead go out there and turn them into a reality!  
Your latest hit song is called Paradise. Could you tell us the meaning of the track? 
My song Paradise was made to inspire everyone to live their lives to the fullest with their loved ones. Life is short and we need to make the most out of it. Everyone goes through hard times in life but sometimes we need to sit back and focus on the good things we have and really appreciate the people that are there for us.
Life is so much better when we appreciate it more and we are actually living it. 
How would you define artistic music style? 
I would define my artistic music style to be diverse and authentic. For me, being authentic as an artist is very important because I am connecting with the audience on a deeper level. As human beings we go through different emotions, so when I express that through music it makes it more meaningful.
My main goal as an artist is to always connect with the audience and If I can get an emotion out of them then I know I did my job. My style is also very diverse, for me this is extremely important because as an artist in order for me to stay creative I need to try new things consistently.
There's days when I just want to produce an emotional song that delivers a message and then there are other days where I just want to produce a rave track with no vocals. I got into music in the first place to have fun and to express myself and for me this is the best way to keep things interesting. Just going to the studio with an open mind and producing whatever feels right at the moment. 
What inspires you when composing?  
I get my inspiration from so many things such as travel, memories, emotions, other artists and my surroundings. As an artist it's very important to look for inspiration from different areas in your life. I really like traveling and creating new memories.
It honestly inspires me a lot to create new music because there's always something to create when you have a new impactful memory that you are always reflecting back on. Even a simple late night drive can really help me clear my mind and let new ideas come to me which helps me a lot with creativity. I also get inspired by listening to different genres, this is really important because you're now listening to different styles of vocals, different styles of sounds and elements. I just get so inspired that it makes me want to create something new and it helps me be more diverse.
Also just listening to other similar artists, I get a lot of ideas from them and it really inspires me to become a better artist.  
What would your idyllic life as an artist be like?  
My idyllic life as an artist would be to just keep making music and DJ all over the world. I really want to connect with as many people as possible, not just in my country but different places all over the world.
We live in a world with so many different cultures so if I could travel the world and perform my music in front of them and get to see their reactions then that would mean everything to me. I really want to bring unity and peace with my music and I hope I can impact as many people as I can in a positive way. 
Which are your upcoming projects?
I have a few festival tracks coming up that are very up-tempo. These tracks are very high paced with massive sounds but I also added some vocals in these tracks to make it more interesting.
Music is all about taking the audience on a journey, which is why I added vocals in the breakdown to bring down the energy and give it more dynamic making it the perfect festival track. 
Do you want to know more about Day 0ne? You can find some projects below.